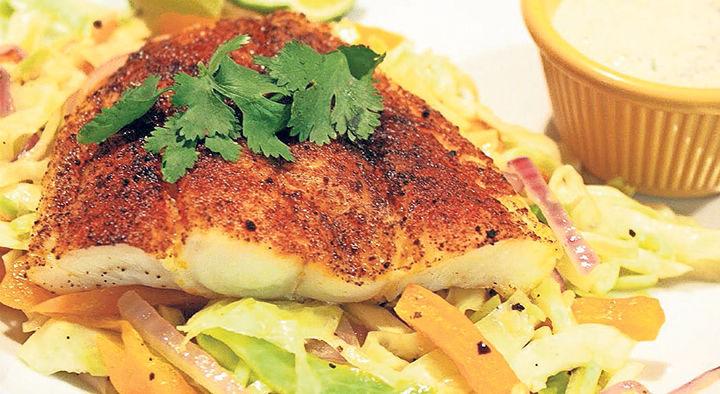 You've heard the saying that you "eat with your eyes first." Here is another colorful, healthy, easy-to-make weeknight dinner that is special enough for guests. If haddock isn't available, substitute cod or another mild white fish. Everything is cooked under the broiler on one sheet pan, so you have easy cleanup as well!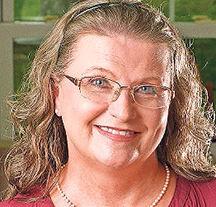 • 1/2 head green cabbage, outer leaves removed, and thinly sliced (about 7 cups)
• 1 small red onion, thinly sliced
• 1 orange bell pepper, seeded and thinly sliced
• 2 tablespoons vegetable oil, divided
• Salt and freshly ground black pepper
• 2 tablespoons fresh lime juice, divided, plus wedges for serving
• 2 tablespoons chopped fresh cilantro, plus 1/4 cup whole leaves
• 8 pickled jalapeño slices, finely chopped, plus 2 teaspoon brine
• 1 teaspoon ancho chili powder, divided
• 4 to 6 ounces skinless haddock or cod fillets
Preheat the broiler and spray a rimmed baking sheet with non-stick spray or line with foil. Toss the cabbage, onion, and bell pepper with 1 tablespoon plus 1 teaspoon of vegetable oil along with 1/2 teaspoon salt and a few grinds of black pepper on the prepared pan. Broil, occasionally turning, until the vegetables are crisp-tender and lightly charred, 6 to 8 minutes.
Transfer to a large bowl and stir in 1 tablespoon of lime juice; season with a little more salt.
Meanwhile, combine the mayonnaise, the remaining 1 tablespoon of lime juice, the chopped cilantro, jalapeños and brine, and 3/4 teaspoon chili powder in a small bowl; set aside.
Rub the fish with the remaining 2 teaspoons of vegetable oil and 1/4 teaspoon chili powder; season with salt and arrange on the same baking sheet. Broil the fish until just cooked through, 5 to 7 minutes.
Serve the fish with the mayonnaise sauce and slaw along with lime wedges. Top with the cilantro leaves.
From Food Network Magazine, May 2017