Around the same time that discussion surfaced in late 2020 regarding a new residential development, the HUB at Montrose Crossing, the Montrose City Planning Commission scheduled meetings and public comments for Jan. 6 and 27.
Days before the meeting on Jan. 27, a flyer promoting attendance for the meeting quickly spread outside of Cobble Creek and into different areas in the Montrose community.
It's not uncommon for active members of the community to create documentation for fellow local residents. But the flyer contained false information on different aspects of the project.
During public comment in both meetings, some residents repeated their reservations over subsidized or low-income housing coming to the area. According to property developer Matt Miles, founder and owner of real estate development company Leadership Circle LLC, the HUB's residential units are not being built to serve the moderate-to-low income segment of the Montrose population, with rental prices starting at market value ($1,100 — $1,300, though subject to change).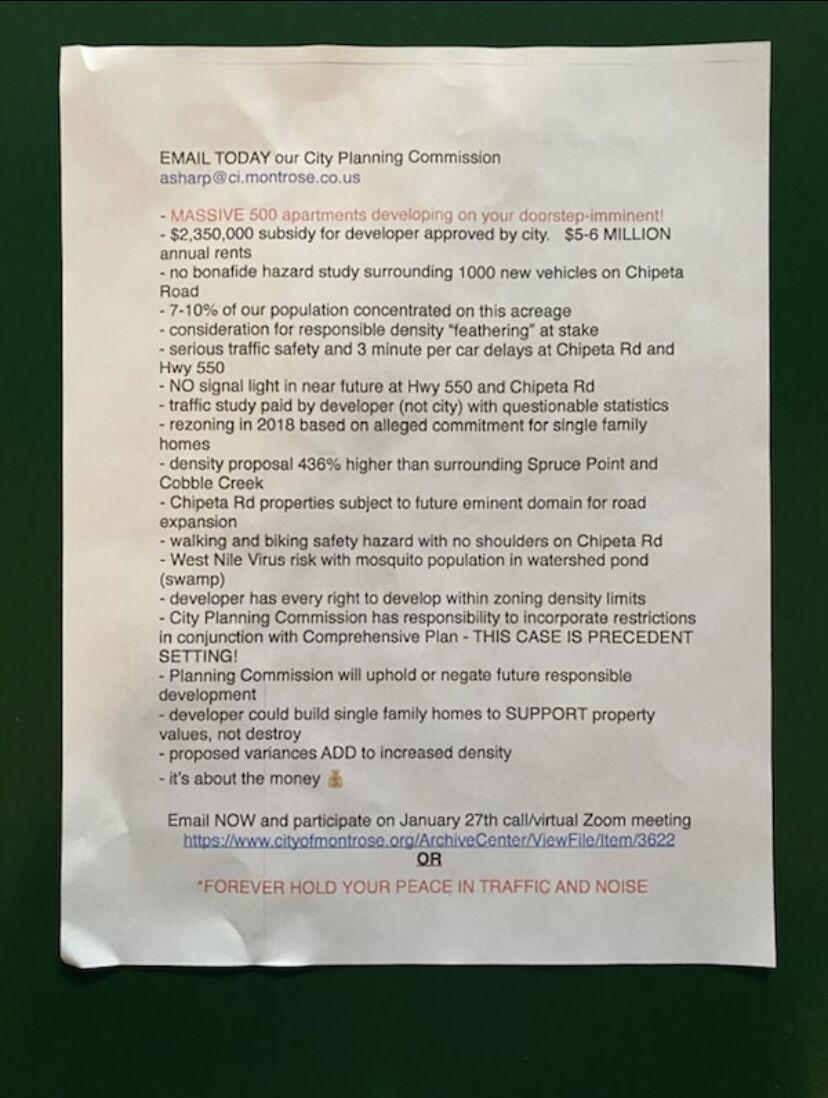 Although the Montrose Daily Press couldn't confirm where the flyer originated, information in the flyer stated there was no hazard study done surrounding the 1,000 new vehicles that the development would bring to Chipeta Road. But a traffic study conducted by Skip Hudson, which was presented at both meetings, disputes this claim.
The study found that the development project would have "low traffic impact," and revealed that traffic from the project follows county requirements, even during peak travel times. According to the study, traffic will continue to follow those requirements into the years 2022, 2025 and 2042 (on Cobble Drive and Chipeta Drive), as well as on Chipeta Drive and 6450 Road. The study not only took project traffic into consideration, but also the 60 new units in Cobble Creek and the growth rate on Chipeta Road.
Additionally, the flyer, with no cited evidence, claimed that the HUB is "precedent-setting" future developments, but during the Jan. 27 meeting, Assistant City Manager Ann Morgenthaler said that any future development proposals would need to follow the zoning requirements as annexed and approved, nullifying the idea that a development project could somehow impact another.
Despite presentations at the City Planning meetings outlining the HUB's specific details, claims with no evidence continued to gain traction, Montrose City Manager Bill Bell wrote in a column for the Daily Press that ran on Feb. 17.
"It is one thing to respectfully disagree on a project and to have one's own opinion … but it is something totally different to spread lies and misinformation to Montrose residents in an effort to sabotage a landowner's efforts to use their property as allowed by law and local ordinance," he wrote.
Navigating the digital spectrum
The issue of misinformation on digital platforms has exploded over the past decade. According to a study from Science Magazine, false information is 70% more likely to be retweeted than the truth, and researchers found that truthful statements took six times as long to reach 1,500 people than false statements.
The study also showed that false political news, in particular, travels deeper and broader, reaching more people and becoming more viral than any other category of false information. Researchers used a data set of rumour cascades from 2006 to 2017 on Twitter, classifying news as true or false using information from six fact checking organizations (with 95% to 98% agreement among the organizations.) The study disputed any notion that "bot" accounts are leading the charge, finding that bots spread false information at the same rate as humans.
So why does the misinformation spread so quickly and easily? Science Magazine found that false news was more "novel" compared to true news, suggesting that social media users are likely to share novel information more often. Particular events, such as the 2012 and 2016 presidential elections, saw spikes in false claims.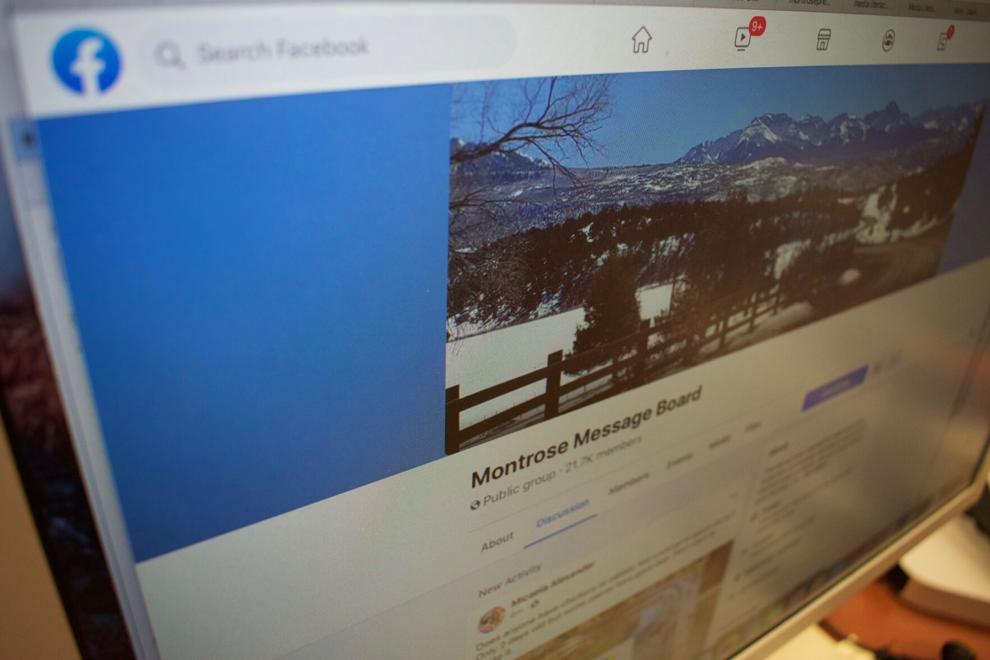 The Montrose Message Board is approaching its 10th anniversary since forming, and the dedicated team of local admins now host more than 21,000 members. Lisa Sink, a longtime Montrose resident, is nine years into moderating the group on Facebook, and she takes on the responsibility with a small handful of fellow residents who work in shifts to ensure that there are always eyes on the page.
The Facebook group closes all comments on posts involving politics and COVID-19, meaning original posts generally stay up, but no comments are allowed.
"Sometimes things come on the page that we're just not sure if information is correct. Sometimes we'll leave it with comments off until there's an opportunity to see if things are correct, and then we'll open them back up if they are. A lot of people want to call that censorship, and I guess it is, but it's how we keep false, or potentially damaging, information from spreading in the community," Sink said.
With the Montrose Message Board, the admins feel pressure to moderate in a timely manner, mostly due to potential repercussions from Facebook if they don't act in time.
"We don't want Facebook flagging us," said Sink, "because that can potentially get the page shut down if we allow blatantly false information on pages."
Facebook group admins, more and more, find themselves in tricky situations as the platform continues to find its footing in its attempts to crack down on misinformation. The Montrose Message Board admins say they have been fighting misinformation for longer than Facebook has been punishing users for spreading it, meaning that moderators have been forced to learn how to work with their online communities to maintain civil discussion.
"To some extent, we have some responsibility as a community, but it's not all on us. It's also the responsibility of the people who post," Sink said. "We let people know that if they make assertions that are false and damaging to people, it's on them and they can be sued for libel. They can have legal repercussions for that, and they're responsible for what they post."
What role does Section 230 of the Communications Decency Act play?
Social media platforms are protected by Section 230 of the Communications Decency Act (1996). It currently protects websites, in the case that users post illegal content. Section 230 was originally crafted with the intent to protect owners from liability, and is broadly considered the most important law protecting free speech on the internet.
People and news organizations in Australia are now restricted from posting news links or sharing international news content on Facebook, in response to Australia's proposed Media Bargaining Law, or the "new media code." Facebook has historically not paid news publishers for the rights to link to their content in news feeds, stating that the proposed legislation "seeks to penalise Facebook for content it didn't take or ask for," according to a statement.
The platform is holding back its launch of Facebook News in Australia, and the platform's ban of news content in the country has opened up international dialogue over free speech on the internet.
Other platforms have found creative solutions to combating misinformation, establishing a middle ground between outright censorship and unmoderated chaos. Twitter released a new feature for Android last summer, and followed up with an iOS version last October, where the platform prompts users to reconsider retweeting an article if their mobile device hasn't opened the link before, putting the moral responsibility back on the user.
The feature follows what's been a changing landscape on how people get and receive their news. Before the digital age, citizens had the local paper, considered the main news source. Today, people access a library of different sources with one click.
And with shareability just a touch away, it's become easier for a community of people to share thoughts and opinions. It has also become easier for people to act with malice, purposely spreading misinformation, spinning others into their web.
"People need to understand what they're seeing, reading and processing when it comes to information," said Corey Hutchins, instructor at Colorado College's Journalism Institute. Hutchins was twice named Journalist of the Year (Weekly division) by the South Carolina Press Association and is a contributor for Columbia Journalism Review's United States Project.
"There is much more onus and responsibility and burden on the audience than there used to be, so media literacy is important."
How local news can engage with its audience — and how audiences can connect to the news
It isn't too far-fetched to say that a news organization's willingness to show transparency in its reporting could alleviate potential misunderstandings, Hutchins said.
The Montrose Daily Press, in its coverage of the Lauren Boebert town hall that was abruptly cancelled in late January, published a story with the headline, "Lauren Boebert town hall announced and canceled last minute amid threats."
The newsroom's coverage of the developing story was confirmed with sources that Saturday morning, and was detailed in the report. On Facebook and Twitter, the public's versions of the story spread like wildfire, and posters left behind some of the facts originally written in the report.
"I think a lot of the burden rests on the reader and not the entities that are promulgating (news)," Hutchins said. For navigating digital news websites, he recommends following these guidelines:
— If a website doesn't have an About Us section, that's a red flag.
— Pay attention to bylines.
— Pay attention to the date.
— Be aware of sponsored content. Sometimes, it can look a lot like news, and can confuse a reader. Check the labels on sponsored content to better understand paid advertisements. (The news source should be making this clear for you.)
— Lastly, he advises to practice lateral reading — not taking what you're reading at face value.
It's vital for news organizations to understand its audience and local community, Hutchins said, but it's also true that engaging with an audience might provide an opening for communication between a news outlet and the consumer, theoretically mitigating negative responses.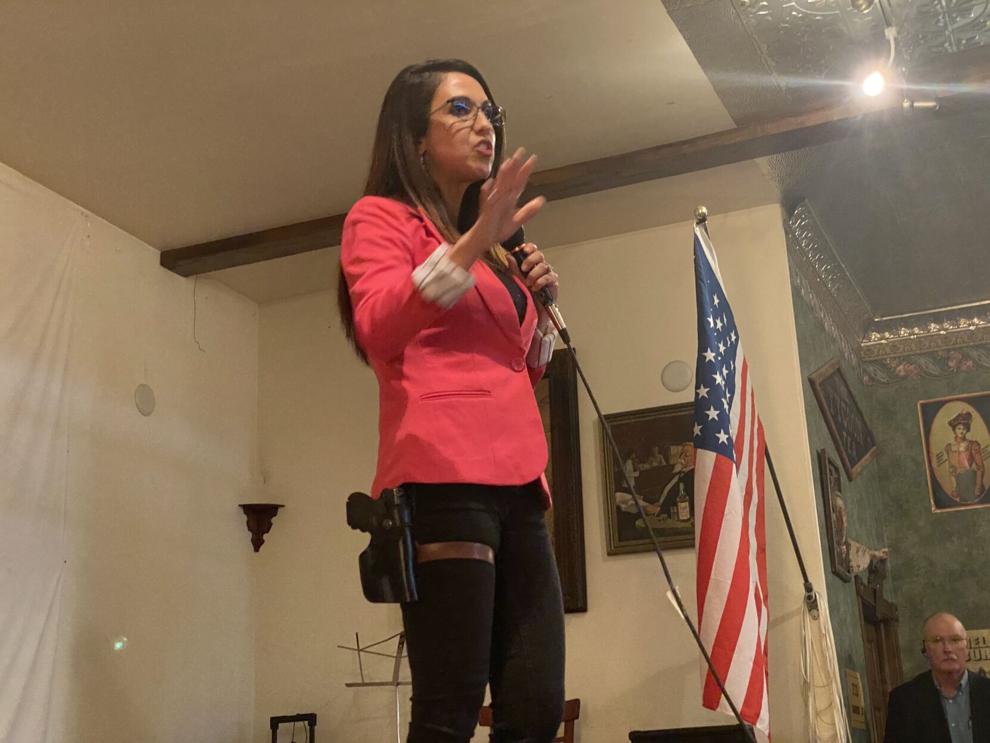 "(It could have been) an opportunity for the Montrose Daily Press to do a From the Editor column, to explain what happened or explain why (the report) is right," Hutchins said of the paper's Boebert town hall coverage.
Can media literacy provide a pathway to mitigate misinformation?
Sink is aware that her decision to close the comments on political posts is unpopular on the page, but it's a rule that longtime members are now familiar with. Even still, it hardly stops the keyboard floodgates from opening in the comment sections that are accessible: non-political posts.
"It's difficult, no admin has ever had time to sit and fact-check everything that comes onto the page. We can't do that. We have jobs. We have lives."
Despite the Montrose Message Board's strategies to moderate comments to combat misinformation, opening up dialogue around COVID-19 in Montrose has not been simple.
"(COVID-19) discussions go south 100% of the time," Sink said. "They become political, and they become filled with memes and things that get flagged by Facebook.
"... I don't know if (social media discussions turning south) is in part because of the way social media has evolved to be a shallow soundbite: a sensationalized thing that people plug into, and that they aren't willing to take the time to research things before they get all excited or offended… I think that's part of it."
Over Hutchins' last few years teaching journalism students at Colorado College, he's seen a trend of students with a willingness to understand how to absorb the news better, and how to make better sense of it, even just as a consumer.
"I know that there are young people, college students, older folks that do have a hard time figuring out how to process what is credible, legitimate, accurate information online," Hutchins said.
"People really need to be critical thinkers, and need to analyze what they're reading and from where it's coming, and should try to understand more about the publication they're reading."
Looking ahead, the future of legislation around media literacy is quickly unfolding. Colorado House Bill 21-1103 was introduced this past February, which would require public schools to implement writing, reading and literacy standards to increase media literacy training. The bill could help improve media literacy in elementary and secondary schools, slowing misinformation and disinformation in Colorado, and offering students an opportunity to learn how to analyze media.
Currently, 11th and 12th grade students are required to learn to evaluate and interpret complex literature using critical reading strategies.
"We're seeing here in Colorado the legislature is talking about media literacy and having that as some part of a component in public education," Hutchins said. "Looking more deeply, I do think it's important."
House Bill 21-1103 passed the House and was introduced in the Senate on March 25, and is sponsored by Colorado House Rep. Lisa Cutter (D-Littleton) and Rep. Barbara McLachlan (D-Durango), as well as state Sen. Brittany Pettersen (D-Lakewood) and Sen. Don Coram (R-Montrose).
Josue Perez is a journalist product manager and staff writer for the Montrose Daily Press. Kelsey Hess is a former journalist product manager for the Montrose Daily Press. You can follow them at @josuepwriter and @kelseyhess on Twitter.