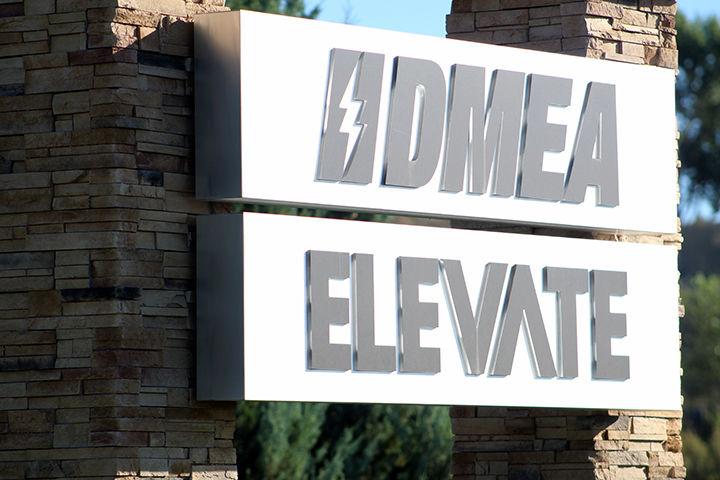 Editor's note: In the effort to provide full disclosure, Wick Communications, the parent company of the Montrose Daily Press, received a PPP loan of $2-5 million, which was accepted in April.
The U.S. Small Business Administration, through a press release on Monday, released information on which small businesses in Colorado received financial relief through the Paycheck Protection Program, which provided $600 billion nationwide in federal stimulus loans. In Colorado, 104,402 loans were approved, including 696 businesses in Montrose.
In Montrose County, 80 businesses received loans of more than $150,000. Of those 80 businesses, 42 retained 1,785 jobs (38 businesses were listed with zero jobs retained).
For federal paycheck loans under $150,000, 616 businesses in Montrose were approved for loans, 350 of which retained 2,211 jobs (266 businesses were listed with zero jobs retained). SBA did not release the names of the businesses or addresses for the loans under $150,000.
The list does not indicate whether the loan was funded or disbursed. The SBA's data only signifies that the loan was approved to the business.
As per businesses that were listed with zero jobs retained, Christopher Chavez, a regional spokesman for the SBA, said businesses weren't required to provide the number of employees they retained, though in order to receive loan forgiveness, that information must be provided to the SBA.
"A business did not necessarily have to provide the number of employees to get their loan, though SBA asked for that information on the application. They will have to provide it in order to receive forgiveness because they will have to show their lender how many employees they have and how much they paid them," Chavez said in an email on Wednesday.
Within SBA's report, it was noted loans will be forgiven if the loan is used for rent, utilities, payroll, and interest on mortgages. Additionally, at least 60% of the amount forgiven had to be used for payroll.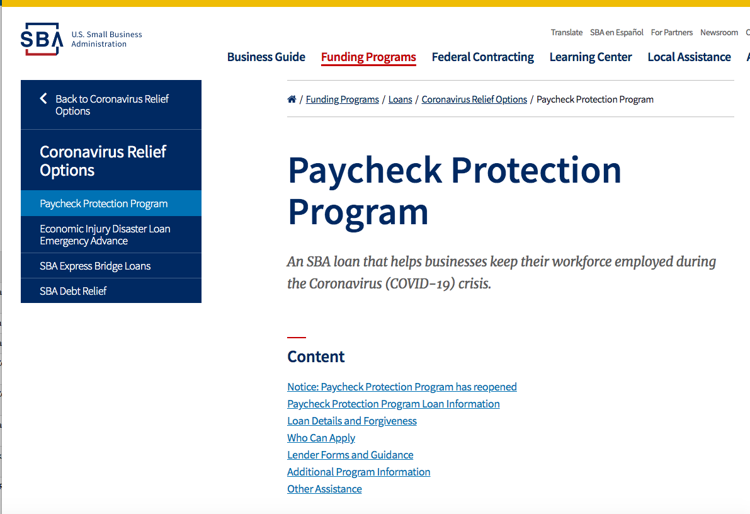 If salaries and wages are decreased, and full-time staff declines, forgiveness of the loan will be reduced, and those that are not forgiven will have an interest rate of 1%.
Delta-Montrose Electric Association was approved for a $2-5 million loan and a separate loan for $150,000-300,000 to its wholly owned subsidiary, DMEA-Elevate Fiber. Both loans were accepted, DMEA Chief Operating Officer Virginia Harmon confirmed on Wednesday.
Through the information SBA released, it listed DMEA retained zero jobs, which is incorrect, Harmon said. DMEA was able to retain 100% of jobs (104 on the DMEA side, and 11 for Elevate) since the loans were accepted in April and May.
"As critical infrastructure, our organization provides safe, reliable power to more than 41,000 citizens in Montrose and Delta counties, and having these funds ensures that we were able to remain ready to provide electric service and ride out all the unknown economic impact of COVID-19 and significant reductions in revenue," Harmon said.
Since DMEA was able to retain all of its jobs for both organizations, Harmon said the expectation is the company will receive 100% loan forgiveness.
In addition to businesses being listed with zero jobs retained, a number of inconsistencies were found in the data SBA released. Owner of Snappy Nails in Broomfield told Steve Staeger, a reporter for 9News in Colorado, that the company's two locations did receive a PPP loan for less than $100,000.
In the list provided by the SBA, Snappy Nails was listed as being approved for a $5-10 million loan. Chavez told The Colorado Sun the loan amount was due to data entry error by bank lender, Bank of the West. The data released on Monday does not reflect the amount that was adjusted prior to disbursement.
Wade Pynes, chief financial officer of DMEA, said on Wednesday the company has been working directly with its lender, Alpine Bank.
As someone who follows the SBA closely, Pynes provided some insight as to why there were a high number of inconsistencies in the data.
"They are significantly overwhelmed. This is the largest, fastest rolled out project in the history of the SBA," Pynes said. "When you look at their public commentary, [SBA] talks about how overwhelmed they are, so I don't want to fault them."
Staff writer and digital content coordinator Lauren Brant contributed.
The Montrose PPP Loan Recipients
| Loan Range | Business | Address | Jobs Retained | Lender |
| --- | --- | --- | --- | --- |
| $2-5 million | DELTA-MONTROSE ELECTRIC ASSOCIATION | 11925 6300 Road | 0 | Alpine Bank |
| $2-5 million | SAN JUAN CONSTRUCTION, INC. | 401 EAST MAIN ST | 217 | American Savings Bank, FSB |
| $1-2 million | COMMUNITY OPTIONS, INC | 336 S 10th Street | 0 | Alpine Bank |
| $1-2 million | MIDWESTERN COLORADO MENTAL HEALTH CENTER | 2130 E MAIN ST | 148 | Bank of Colorado |
| $1-2 million | SUMMIT SEALANTS, INC. | 2450 North TOWNSEND AVE | 100 | Bank of Colorado |
| $350k-1 million | ALPINE ARCHAEOLOGICAL CONSULTANTS, INC | PO BOX 2075 | 0 | Alpine Bank |
| $350k-1 million | BEST SIGN SYSTEMS, INC | 1202 PARK AVE N | 42 | U.S. Bank, National Association |
| $350k-1 million | BLUE DOG HEMP | 236 South 3rd #404 | 20 | Midwest Regional Bank |
| $350k-1 million | CEDAR POINT HEALTH | 300 S Nevada | 0 | Alpine Bank |
| $350k-1 million | COLORADO WEST OPHTHALMOLOGY ASSOCIATES PC | 1800 E PAVILION PL Suite B | 21 | Timberline Bank |
| $350k-1 million | DEL-MONT CONSULTANTS INC | 125 COLORADO AVE | 0 | Alpine Bank |
| $350k-1 million | FLOWER MOTOR CO INC | 2580 N TOWNSEND AVE | 53 | Timberline Bank |
| $350k-1 million | HAWK CONTRACTING GROUP, LLC | 2400 East MAIN ST | 0 | Home Loan State Bank |
| $350k-1 million | MAYFLY GROUP HOLDINGS, LLC | 1101 Mayfly Dr | 50 | First Bank and Trust Company of Illinois |
| $350k-1 million | MONTROSE FORD-LINCOLN-MERCURY, INC. | 100 MERCHANT DR | 39 | Timberline Bank |
| $350k-1 million | OLATHE COMMUNITY CLINIC INC | 308 Main Street | 83 | Bank of Colorado |
| $350k-1 million | OUTWEST DRYWALL SUPPLY INC | 1645 N TOWNSEND AVE | 0 | Wells Fargo Bank, National Association |
| $350k-1 million | PARISH OIL CO., INC. | 336 PO BOX | 0 | Home Loan State Bank |
| $350k-1 million | PROSET CONSTRUCTION INC | 1519 E MAIN ST | 20 | Bank of Colorado |
| $350k-1 million | PROXIMITY SPACE, INC. | 210 E MAIN STREET | 13 | First Southwest Bank |
| $350k-1 million | RECLA METALS LLLP | 136 S MAPLE AVE | 0 | Alpine Bank |
| $350k-1 million | RIDGWAY VALLEY ENTERPRISES INC | 1620 E MAIN ST | 22 | Timberline Bank |
| $350k-1 million | SAN MIGUEL MOUNTAIN VENTURES LLC | 2940 N Townsend Ave | 0 | Alpine Bank |
| $350k-1 million | SHAVANO WOODWORKING, INC. | 4656 N. Townsend Ave | 65 | Cross River Bank |
| $350k-1 million | TEI ROCK DRILLS, INC | 34 N SELIG AVE | 39 | Bank of Colorado |
| $350k-1 million | THE PEDIATRIC ASSOCIATES | 947 S 5TH ST | 0 | Home Loan State Bank |
| $350k-1 million | THE SECRET CREEK GROUP LLC | 28 W SOUTH 4TH ST | 34 | Timberline Bank |
| $350k-1 million | TURNER AUTOMOTIVE INC | 2262 E Main Street | 43 | Zions Bank, A Division of |
| $350k-1 million | WESTERN COLORADO FINANCIAL SERVICES, INC. | 438 EAST MAIN ST | 113 | Bank of Colorado |
| $350k-1 million | WESTERN GRAVEL INC | 3001 N TOWNSEND AVE | 36 | Timberline Bank |
| $350k-1 million | WESTERN SKYWAYS, INC. | 21 CREATIVE PL | 0 | Alpine Bank |
| $150,000-350,000 | ALL FOR ONE LLC | 1415 Hawk Parkway | 40 | Readycap Lending, LLC |
| $150,000-350,000 | ALL STEEL INC | 8498 6150 RD | 0 | Alpine Bank |
| $150,000-350,000 | AMAC INC | 72997 O72 RD | 0 | Timberline Bank |
| $150,000-350,000 | ARVINS AT UNC INC | 1320 S. TOWNSEND AVE | 0 | Alpine Bank |
| $150,000-350,000 | B MILLER INC DBA RAINMAKER | 60987 U.S. 50 | 20 | Readycap Lending, LLC |
| $150,000-350,000 | BLACK CANYON SURGICAL CENTER LLC | 611 E STAR CT STE C | 31 | Timberline Bank |
| $150,000-350,000 | BUSINESS OPTIONS MEDICAL BILLING LLC | 2233 E MAIN ST | 23 | Timberline Bank |
| $150,000-350,000 | CAM ELECTRIC INC. | 22536 HIGHWAY 550 | 19 | The Citizens State Bank of Ouray |
| $150,000-350,000 | CAMP ROBBER, LLC | 1515 Ogden Roard | 36 | Bank of Colorado |
| $150,000-350,000 | CHAVEZ MASONRY LLC | 1343 Fivemile Creek Ave. | 12 | The Citizens State Bank of Ouray |
| $150,000-350,000 | COMMUNITY DENTAL CLINIC, INC. | 87 MERCHANT DR | 0 | Alpine Bank |
| $150,000-350,000 | COOLING'S HEATING AND AIR CONDITIONING INC. | 942 PARK AVE | 0 | Alpine Bank |
| $150,000-350,000 | CORNERSTONE CLUB, LLC | 1000 Cornerstone Trail | 0 | Alpine Bank |
| $150,000-350,000 | DAVIS SERVICE CENTER, INC. | 2380 EAST MAIN ST | 19 | Bank of Colorado |
| $150,000-350,000 | DEEPLY DIGITAL LLC | 343 N 3RD ST | 35 | First Southwest Bank |
| $150,000-350,000 | DMEA UTILITIES SERVICES LLC | 11925 6300 RD | 0 | Alpine Bank |
| $150,000-350,000 | ENGLAND FENCE CO, LLC | 1568 NORTH TOWNSEND AVE | 34 | Bank of Colorado |
| $150,000-350,000 | FIRST CONTACT MEDICAL SPECIALISTS, LLC | 800 S 3RD ST | 9 | Bank of Colorado |
| $150,000-350,000 | GALISO INCORPORATED | 22 Ponderosa Court | 31 | Readycap Lending, LLC |
| $150,000-350,000 | GODBE DRILLING LLC | 62802 OHLM RD | 0 | Wells Fargo Bank, National Association |
| $150,000-350,000 | HAYNES EXCAVATION, INC | 12696 6450 RD | 0 | Home Loan State Bank |
| $150,000-350,000 | HORIZON DINING #4 | 1515 VENTURE WAY | 29 | Cache Valley Bank |
| $150,000-350,000 | IN MOTION HAND THERAPY, INC | 611 E STAR CT Suite B | 23 | Timberline Bank |
| $150,000-350,000 | INTERMOUNTAIN PATHOLOGISTS PC | 800 S THIRD ST | 0 | Wells Fargo Bank, National Association |
| $150,000-350,000 | IRON INDASTRIES, LLC | 3171 PO BOX | 0 | Home Loan State Bank |
| $150,000-350,000 | KEENAN'S PLUMBING & HEATING INC | 2400 E Main Street Ste A | 0 | Alpine Bank |
| $150,000-350,000 | KINIKIN PROCESSING LLC | 72015 KINIKIN RD | 0 | Home Loan State Bank |
| $150,000-350,000 | KUBOSKE CONSTRUCTION COMPANY, LLC | 922 PO BOX | 0 | Home Loan State Bank |
| $150,000-350,000 | LONG ENTERPRISES INC | 1035 E MAIN ST | 0 | Alpine Bank |
| $150,000-350,000 | MASLOW ACADEMY OF APPLIED LEARNING, INC | 120 N HILLCREST DR | 0 | Alpine Bank |
| $150,000-350,000 | MONTROSE AUTO BODY INC | 1320 Airport Rd | 0 | Alpine Bank |
| $150,000-350,000 | MONTROSE LODGING, LLC | 1980 N. TOWNSEND AVE | 0 | Home Loan State Bank |
| $150,000-350,000 | MONTROSE VETRINARY CLINIC PC | 2260 S. TOWNSEND AVE | 0 | Home Loan State Bank |
| $150,000-350,000 | MOUNTAIN BLADE RUNNER, LLC | 2940 SLEEPING BEAR RD | 0 | Home Loan State Bank |
| $150,000-350,000 | PAR MECHANICAL, INC | 113 Rose Lane #A | 0 | Alpine Bank |
| $150,000-350,000 | PEAK FAMILY MEDICINE | 1550 E. NIAGARA RD A | 0 | Alpine Bank |
| $150,000-350,000 | POWERSOURCE ELECTRIC INC. | 2330 E MAIN ST | 0 | Alpine Bank |
| $150,000-350,000 | PROSET INC | 1519 E MAIN ST | 12 | Bank of Colorado |
| $150,000-350,000 | REMINGTON OF MONTROSE GOLF CLUB, LLC | 2500 BRIDGES DR | 40 | United Bank |
| $150,000-350,000 | ROCKY MOUNTAIN AGGREGATE AND CONSTRUCTION LLC | 23625 Uncompahgre Road | 24 | Timberline Bank |
| $150,000-350,000 | SAN JUAN VETERINARY CLINIC INC | 822 SPRING CREEK RD | 20 | Bank of Colorado |
| $150,000-350,000 | SCOTT FLY ROD COMPANY | 2355 AIR PARK WAY | 46 | U.S. Bank, National Association |
| $150,000-350,000 | SERVICE PROFESSIONALS, LLC | 1601 Election Way | 45 | First Southwest Bank |
| $150,000-350,000 | SNIPP'S HEAT & AIR, INC | 113 Rose Lane Unit C | 22 | Readycap Lending, LLC |
| $150,000-350,000 | STARLIGHT LLC | 3396 VALLEY WAY | 44 | Timberline Bank |
| $150,000-350,000 | STRYKER AND COMPANY INC | 236 S 3RD ST #310 | 0 | Alpine Bank |
| $150,000-350,000 | SYBARR PRESS, INC. | 315 S 12TH ST | 0 | Home Loan State Bank |
| $150,000-350,000 | VALLEY RESTORATION & CONSTRUCTION, INC | 147 WATER AVE | 0 | Home Loan State Bank |
| $150,000-350,000 | WESTERN COLORADO MAINTENANCE, INC. | 1521 OXBOW DR SUITE 210 | 13 | Timberline Bank |