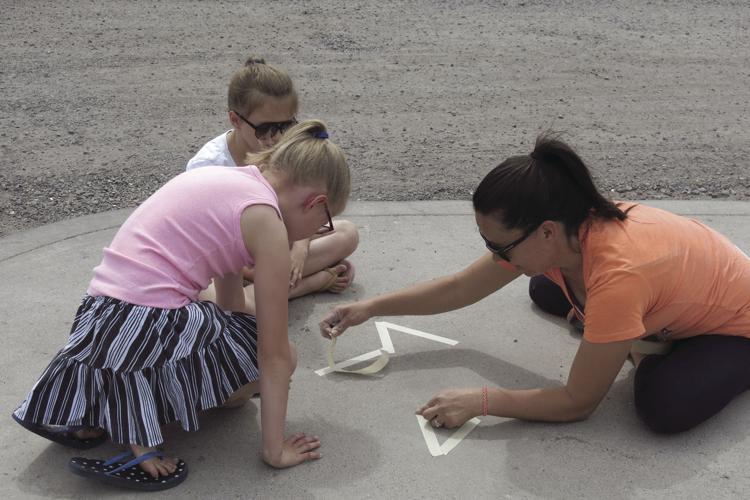 The chalk art trend continued in Montrose last weekend, and again it was to show support for the medical community.
Fran LeBlanc, a local artist, gathered around eighth kids from the neighborhood to do some art last Saturday. After receiving permission to create some art on the sidewalk, the group went to Cedar Point Health on South Nevada, to show their appreciation of the medical community for all the work it's been doing during the pandemic.
"We wanted to show appreciation for the doctors who work in those offices," LeBlanc said. "We just wanted to say thank you, we appreciate you."
They drew hearts, flowers, stars, and thank you messages for the medical staff caring for those in need.
The group drove down in separate cars and wore masks and gloves while creating their art. The children enjoyed the experience, Fran said.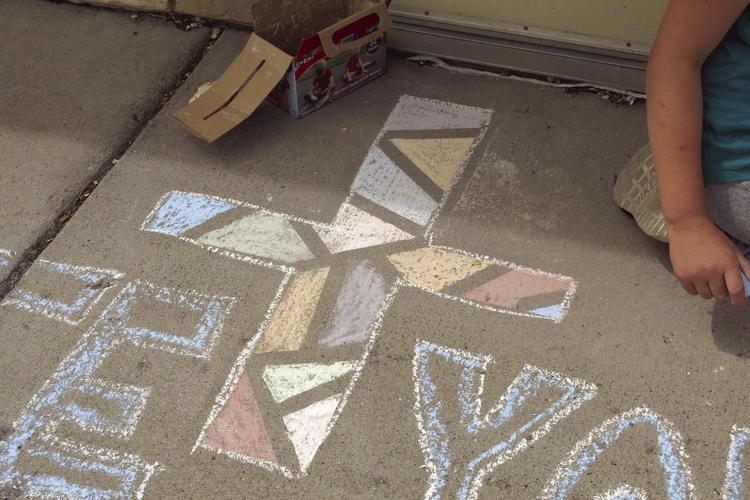 "They were really enthusiastic about it," she said. "They really enjoyed it. I thanked them all for participating.
"It's a cool thing because, not only is it showing appreciation for the medical community, these kids are out of school, and it gives them something to do. It's nice to do something outdoors," she added.
The group also did some chalk art at the Cedar Point office on South Fifth.