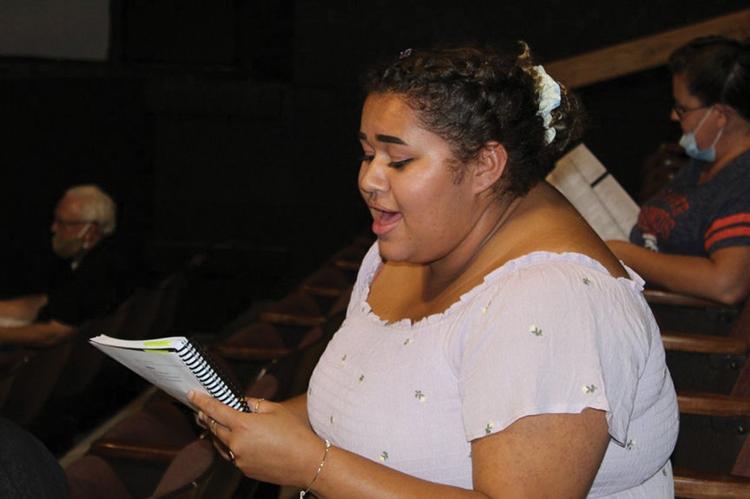 The last weekend in March wasn't what Magic Circle Players theater manager Lisa Rediger, or any of its actors, had in mind.
"The Sunshine Boys" production was canceled and the final production of the venue's 60th season, "The Fiddler on the Roof," was rescheduled for March 2021.
The development was unfamiliar territory for a venue that for weeks was churning out nightly performances for the local community.
But as Rediger wrote in a recent article, the lights are never truly off at the venue: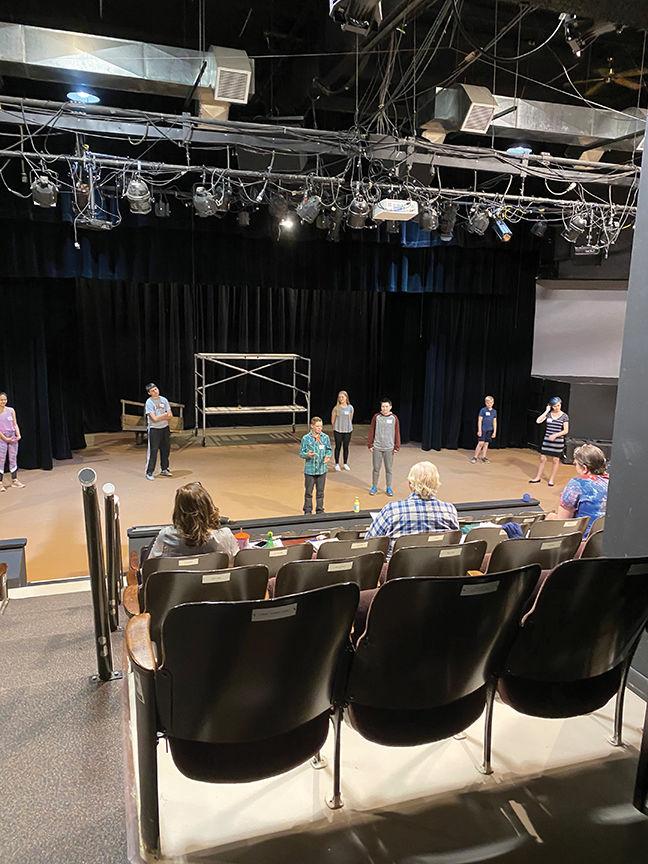 "In theatre we have a tradition: whenever the house is empty we leave one light on, typically in the center of the stage. This light is known as the ghost light. There are many stories about its origin, but its meaning is unmistakable. It means that although the theatre is empty, WE WILL RETURN. Our ghost light shines in our lobby; it reminds us that although we might be dark now, our passion, our creativity, and our love of theatre are still center stage. We look forward to bringing back the joy of live theatre to our community!"
After taking some time to discuss how to proceed after the cancellations, Rediger said the board had to decide if it was safe to hold auditions in late May for Disney's "Newsies: The Broadway Musical," which is scheduled to open MCP's 61st season in September.
MCP penned a letter to the Colorado Department of Public Health and Environment outlining safety measures that would provide a safe environment for the cast and crew.
Soon enough, MCP was able to hold auditions for the Newsies musical, which was an "adventurous process" complete with masks and social distancing measures, Rediger said.
"We learned that we can adapt. We learned that our community is resilient. We learned that hope is powerful. We are continuing with rehearsals, and have even had rehearsals outside, in the vast, greater outdoors," Rediger said in an email.
A few weekends ago, the cast and crew held their first large group rehearsal inside the 200- seat venue. Actors were separated throughout the auditorium, and we're wearing masks, unless they were singing.
"We have a cast happy to be creating, even in unusual circumstances," Rediger added.
Behind the scenes for the musical features a four-person director staff, a props master, costumer, and four technical crew members. There are 42 actors set to perform in the play, all ranging from Ouray to Olathe, including Gina Loewen, a Montrose resident and adult actor who earned the lead role, her first, after a successful audition.
"I was really surprised and super excited," Loewen said. "I never really thought I'd get that opportunity to do that again."
Loewen did some performing in high school and auditioned and earned a part in MCP's Mamma Mia production last season. This audition was different, though, Loewen said, since it required a few more steps as a lead part, and due to COVID guidelines, it was unknown who else was auditioning for the role since the actors were in groups of eight.
Additionally, the new rehearsal process has presented challenges of its own. There's less time than usual to perform with the main cast, masks are worn by the actors, and at times, rehearsals will take place outdoors. Despite this, the spirit surrounding the musical hasn't diminished, even slightly.
"I've been really impressed with Lisa and the other directors. They have a great attitude and show isn't a burden to them. They're keeping the morale of the cast up," Loewen said.
Gregory Davidson, music director, agreed with Loewen and said everyone is "upbeat, excited, and the spirit is great."
Davidson added rehearsals have felt different than normal, considering the actors are more spaced apart and the masks can be a bit difficult to sing through. But it hasn't proved detrimental as Davidson said the group is just trying to "adapt and overcome" the circumstances.
He, too, gave credit to Rediger for maintaining such thoughtfulness to the safety procedures and keeping the environment positive.
"The kids are really adapting and doing a great job. I think it will be a wonderful production," Davidson said.
Davidson added working through the mask at times doesn't present a clear sound, but said the actors are working through it well — Loewen said it affects the directors more than the actors since it is more difficult to gauge what the actor sounds like behind the mask.
"We need it. I think it lifts the spirits of the actors to come to rehearsal and work on their parts. It's a thing we need right now," he said.
If anything, it's shown Loewen that as an actor, rehearsing at home, where she will memorize lines and practice singing techniques, holds just as much, if not more, importance when preparing for a musical.
"I think it definitely calls everyone to spend more time at home. With the added challenges, everyone needs to be ready since we don't get as many opportunities to do it as a main cast.
"You really need to think a little bit differently if you're trying to get into character," she added.
Rediger said the group is cautiously proceeding, and will schedule performances only if it's allowed by state and county guidelines. In her written article, she said MCP is hopeful for a 2020-2021 season.
In the meantime, spirits will be up and morale high as the cast and crew stay on track in preparation for the upcoming musical.
"Even with the restrictions, this is a spot of light in somewhat dark times," Loewen said.