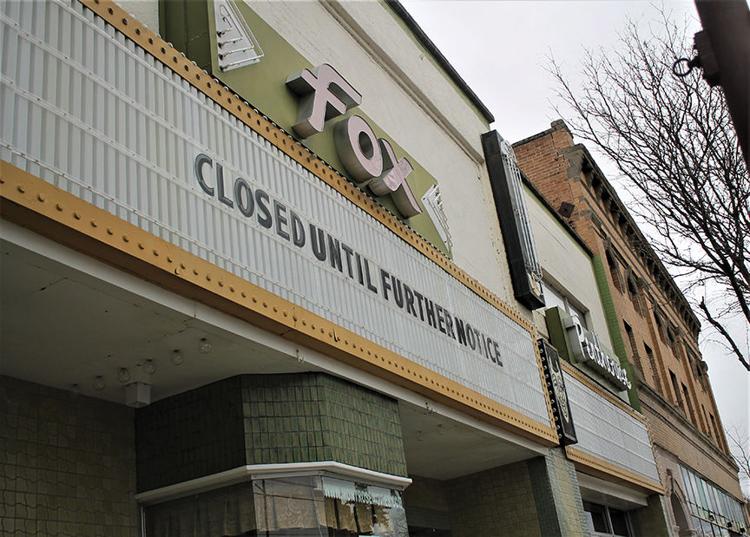 After shuttering in mid-March, theaters nationwide have waited for a proper go-ahead to open their doors to the public and welcome a return for indoor viewing — drive-ins across the country have been open for a few months now, including Montrose's Star Drive-In Theatre and Delta's Tru Vu Drive-in.
With a lack of new films, and studios pushing back releases, the developments have forced a shift in operations, wrote James Lane, owner of the Tru Vu, on Facebook.
Lane announced starting the week of Aug. 2, the Tru Vu will be closed Tuesday through Thursday, eliminating three days of the normal weekly schedule usually experienced during the summer season. Instead, the drive-in will operate four days a week, Friday through Monday.
Also, the drive-in will charge a $3 fee to each patron in a vehicle, which should help offset the lack of support at the concession stand.
The fee went into effect earlier this week.
"We are sad to announce this, but we can't continue to operate and be spending more than we are making," Lane wrote when announcing the reasoning behind the $3 fee.
"If we see an increase in sales overall, then we will continue to remain open through the end of the season, otherwise we will be forced to close early," he later added in his post.
The fee can be redeemed at the concession stand, but if a patron decides not to redeem the fee, it will instead help offset the operations of the theater.
The Star Drive-In has been playing rereleases, and the venue has given no inclination to modifying the schedule.
Performing arts theaters in the region, Magic Circle Players and the Sherbino Theatre in Ridgway, have yet to open for indoor performances. However, the Sherbino has hosted outdoor performances at the Courtyard at 610 venue, while Magic Circle Players has held rehearsals, both indoors and outdoors, with safety measures in place, in preparation for a — guidelines permitting — Sept. return with the Disney's "Newsies: The Broadway Musical."
Theater manager Lisa Rediger said earlier this month the cast and crew is cautiously proceeding, and will schedule performances only if allowed by state and county guidelines.
Local theaters San Juan Cinema and Fox Theater have been closed since mid-March.
In Montrose County's second variance application, the county requested theaters operating at 75% capacity or 175 people.
The Colorado Department of Puplic Health and Environment did not list theaters for what was approved in the application, citing Montrose County's request exceeding the medium-variance threshold — 100 people indoors and 175 outdoors.
However, once Polis finalized updates to Public Health Order 20-28 on June 18, it was deemed indoor events could start at a capacity limit of 25%.
But with studios not pushing new releases until mid-to late August, at the earliest, and no further inclination for a reopening of theaters, it remains to be seen when the theaters will reopen.
The Egytpian Theatre in Delta has reopened to limited seating and limited screenings, open Friday through Sunday. The theater is showing rereleased films, and expect to receive new releases sometime in August.
On Monday, the National Association of Theater Owners announced the #SaveYourCinema campaign has urged over 200,000 moviegoers to send letters to Congress, pushing for additional relief measures for both larger and smaller cinemas.
The camping, launched in mid-July, urges Congress to welcome the RESTART act, giving theaters access to partially forgivable loans seven-year loans, which should help cover six months worth of expenses.
"The passionate response to this campaign has exceeded our expectations, and this week is especially crucial for moviegoers across the country to show support. Theaters are the beating hearts of the communities they serve. They drive local economies and boost neighborhood businesses. But without more help from Congress, we fear for the future of the industry," said Esther Baruh, director of government relations for NATO, in a release.
Theaters in North America employ over 150,000 people, including people with disabilities and young adults, NATO stated in its release.