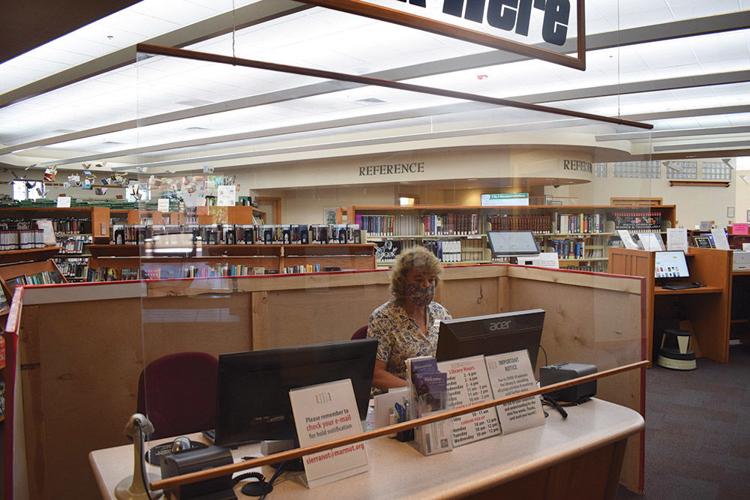 The Montrose Regional Library reopened to the public on Monday, and staff members are already feeling excited about the return to serve patrons in the community.
"Everybody has been very happy that the library has opened back up again," said Kirsten Seger, head of circulation at the library. "Everybody has been cheerful and compliant and patient."
Seger said curbside pick up — which runs from 10 a.m. to noon Monday through Wednesday — has remained popular among the community. Curbside is also how the library is getting summer reading bags to children.
Taylor Evans, adult services librarian, and Amy Dickinson, teen services librarian, both were excited to return to the library on Monday.
"It feels great. Honestly, that's why I like my job," Evans said. "It's nice to see people in the building and getting to be able to help people face to face again."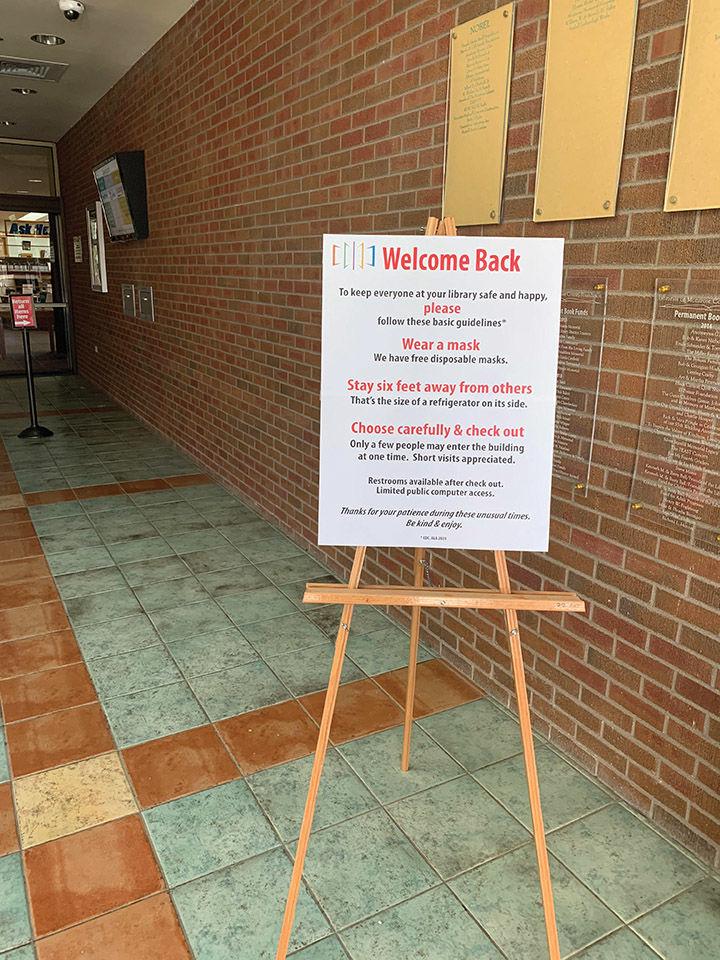 "I think it's been really nice to have people back in the library," Dickinson said.
Visitation has been lower than expected in the first few days Seger said, and there have been just a few families with children who have visited so far. However, much of the interaction between library staff and parents and children takes place during curbside pick up, or during deliveries.
"It's good to reconnect with them," said Tina Meiners, head of youth services at the library. "We miss them, and if we see them during van deliveries or curbside, we wave at them. Some of our librarians will do storytime and songs through the car windows to try and reconnect because the kids miss it."
Because the youth area is so interactive, toys, tables, and crafts are not currently available for children; these items are difficult to clean. The library is following the American Library Association's guidelines for its reopening.
The library, at the moment, is operating as "business only" during phase 3 to keep the environment safe until restrictions and guidelines can be eased.
"We don't want to be that vector and hot spot point and endanger any of the children and the parents. We are doing as much as we can to make it safe," Meiners said.
Many of the planned summer programs have been overhauled to go virtual. There were some adjustments needed, but it helped introduce creativity, Dickinson said.
Teens can register for the summer reading program online and get a free book and a bag of gifts. Also, teens are welcome to participate in online photo challenges where there are winners and prizes.
A virtual book and movie trivia night is planned, and the library will host a teen book club on Zoom. Different challenges every week also give teens in the community a chance to stay engaged throughout the summer, and the teen advisory board is now virtual.
For adults, the library is handing out summer reading bags every week with a different activity in each bag. Some bags feature exclusive golden tickets where adults can win more prizes and enter into the grand prize drawing. In addition, a virtual 3-by-3 recommendations event will take place at 9 a.m. July 8, when people can call in, or post on Facebook, three of their favorite items, and library staff will also list three recommendations.
"It makes you really have to be a bit creative. Changing circumstances force your hand," Dickinson said.
During this phase, the library will be open from 2 to 6 p.m. Monday through Wednesday, 11 a.m. to 2 p.m. Thursday and Friday, and 10 a.m. to 2 p.m. on Saturday. Seniors and at-risk only visitors have a block of time designated for them on Thursday and Friday from 10 to 11 a.m.
For more information, visit the Montrose Regional Library website or head to the library's Facebook page @montroseregionallibrary for updates.