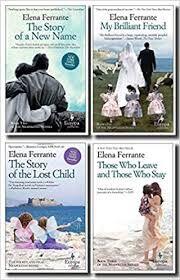 Amy D's pick: "My Brilliant Friend," by Elena Ferrante. Hands-down my favorite book of the last decade. I almost never reread books, but I've read "My Brilliant Friend" three times. The first of Ferrante's four-book Neapolitan series, it introduces readers to Elena and Lina, two girls coming of age in a poor neighborhood in 1950s Naples. The neighborhood and historical context are as vivid as the characters, so if you like family sagas, historical fiction, or traveling via books, read this! I'd check out all four at once (and avoid the anxiety of waiting to find out what happens next).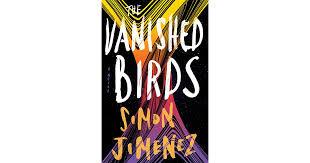 Kirsten's pick: "The Vanished Birds," by Simon Jimenez. This was a great science fiction epic. The author has created a very unique take on time travel with shifting universes and shifting families. I haven't come across any science fiction lately that really held my attention, but this one is a must read for any sci-fi fan. This was the author's debut novel. It will be fun to see what he comes up with next.
Tina's pick: BookFlix … Instead of one book review how about hundreds! Check out our new database of children's books — BookFlix. An online partnering of an animated story book with a non-fiction title to capture the imagination of any child. Plenty of games, activities, and educational links with each set of books. In both Spanish and English. You just need a library card! Look for it on the MRLD website.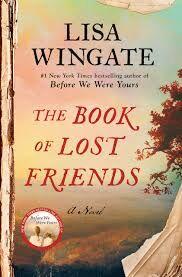 Barbara's pick: "The Book of Lost Friends," by Lisa Wingate. This is a compelling story of two women's lives set 100 years apart. The 1875 portion is about the search for lost loved ones sold into slavery. It is exciting and heart breaking to read some of the true searches Lisa Wingate includes before each chapter. The 1978 portion is about a young teacher's efforts to engage her students in learning the history of their ancestors by researching in the library and performing the role of the chosen character to the town people. The writing is descriptive and exceptional. It has a surprise ending!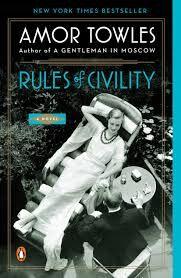 Sara R's pick: "Rules of Civility," by Amor Towles. Katy Kontent, the smart, industrious protagonist is everything I wanted to be when I was twenty-five. She lives in New York City, goes to fabulous parties, and has a gorgeous bestie. However, in the year that Towles chronicles — 1939 — Katie, just like the city she inhabits, is on the brink of big changes. Amor Towles' writing breaks my heart and makes me laugh, often in the same paragraph. If you enjoyed "A Gentleman in Moscow," don't overlook this earlier work by Amor Towles.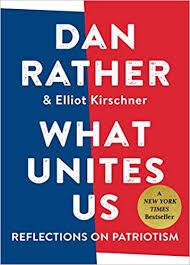 Jonathan's pick: Recently, retired journalist Dan Rather asked on Twitter if his book, "What Unites Us: Reflections on Patriotism," still has relevance with all the changes in our society the past few years. Although we may seem far from united these days, I believe the answer is a resounding yes. Rather's book, part memoir and part history, will remind you of what has made America strong, prosperous, and resilient and how we can chart a course through uncertain times. If you need a break from cynicism about the current state of America, this might be the book for you.