Music is a powerful medium with the unique ability to convey and evoke thought, emotion, fear and passion without a single word. For David Korevaar, performance involves making music "speak," a feat he hopes to bring to the Montrose Pavilion on Sept. 19 as part of the Western Slope Concert Series.
Korevaar balances his active concert pianist career with his role as a distinguished professor at the University of Boulder's College of Music, a position that holds an important role in the musician's life.
"I am in this extraordinarily wonderful position of being able to both teach my students and to learn from my students, so I'm a far better pianist because I get to work with good students," said Korevaar of his teaching career.
He explained that learning isn't a one way street in his classroom — his students often bring different solutions or interpretations of pieces that he wouldn't have thought of on his own.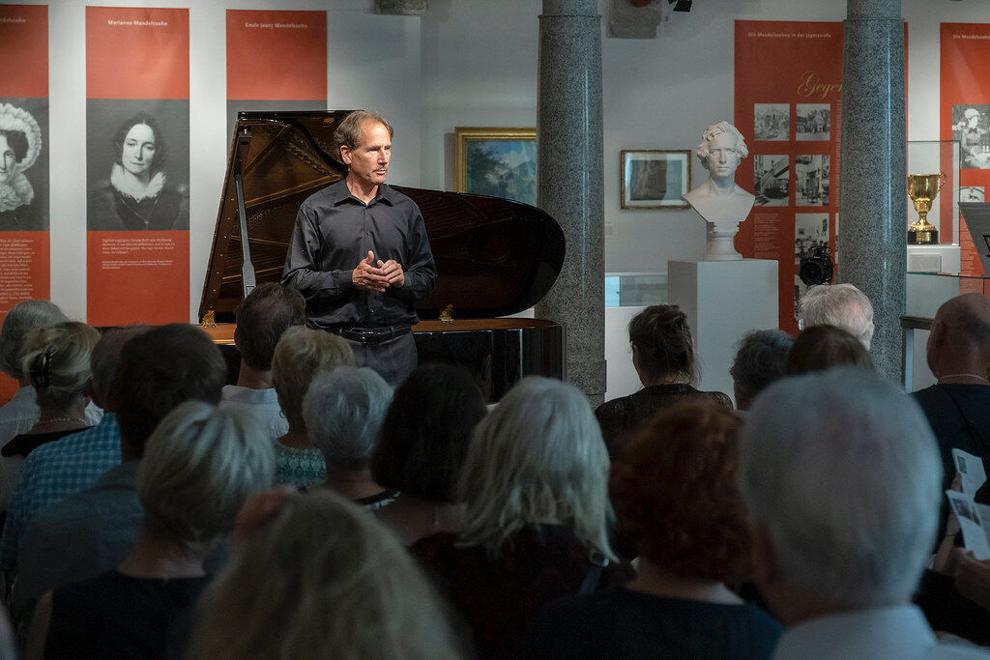 "That's not just me telling them what to do and that's a really important part of my joy in teaching," said Korevaar.
The musician has also performed and given master classes in Kazakhstan and Tajikistan as part of the U.S. State Department's Cultural Envoy program and taught at the Afghanistan National Institute of Music (ANIM) in Kabul as well as parts of Central Asia.
While Korevaar treasures every teaching experience he's had, teaching classes in areas where people have less access to music, such as parts of Brazil or Central Asia, were most rewarding because of the students' "hunger" for the opportunities he provided.
He added that his most rewarding experience was the two weeks he spent in Afghanistan teaching music, describing current events assailing the country as a tragedy.
"The Taliban has already made it pretty clear that they don't approve of the teaching of music, and so it's a tough one," the musician said. "It's heartbreaking for me right now. It was just so amazing to see these kids so engaged, so excited about learning music, about making music."
The institute taught traditional Afghan music as well as Western classical music.
Korevaar's love for teaching is less about the particular techniques of finding a specific note on the piano and more about the relationships formed with his students.
As a concert pianist, though, he is always learning. Whether he's learning standard piano repertoire or music by living composers, being an intelligent and informed player, as well as a passionate and communicative one, is key.
Korevaar described performance as a way of sharing and giving, citing the pandemic as an amplifier for the value of live concerts since both musicians and audiences have been deprived of the experiences.
These experiences are a central part of being human, said Korevaar.
Korevaar's performance, "Chiaroscuro: An Afternoon with David Korevaar," next Sunday will feature works by classical composers Beethoven, Chopin and Liebermann and will conclude with the recently discovered "Sonata in E Minor" by Florence Beatrice Price. Price was the first female composer of African descent to have a symphonic work performed by a major national symphony orchestra, according to Korevaar's press release.
Korevaar noted how little people have known about the world of music by women and composers of color, a subject the musician has incorporated into his work.
"Putting this music together and just showing how wonderful this music is and giving an equal billing with Chopin and Beethoven, whom everybody already knows and loves, is really important to me," said Korevaar. "As classical musicians, we are in service to the composers in the scores. We have to know how to read what a composer has written and then communicate it to other people."
Korevaar emphasized that classical music can be enjoyed by anyone, regardless of whether someone has prior knowledge of the genre. He said he hopes Montrose audiences will leave his concert feeling touched and uplifted while joining together as a community of listeners to hear live music in the same space.
Korevaar is excited to return to Montrose after visiting over the summer.
"What a spectacularly beautiful place and a wonderful opportunity to get to play for people, to meet some people and to feel more connected to that part of this wonderful state."
Tickets are $15 and can be purchased through the Montrose Pavilion website at https://bit.ly/3kcsZ3R. Korevaar is also performing Sept. 18 at the Moss Performing Art Center's Love Recital Hall in Grand Junction. Both performances are at 3 p.m.
Cassie Knust is a staff writer for the Montrose Daily Press.