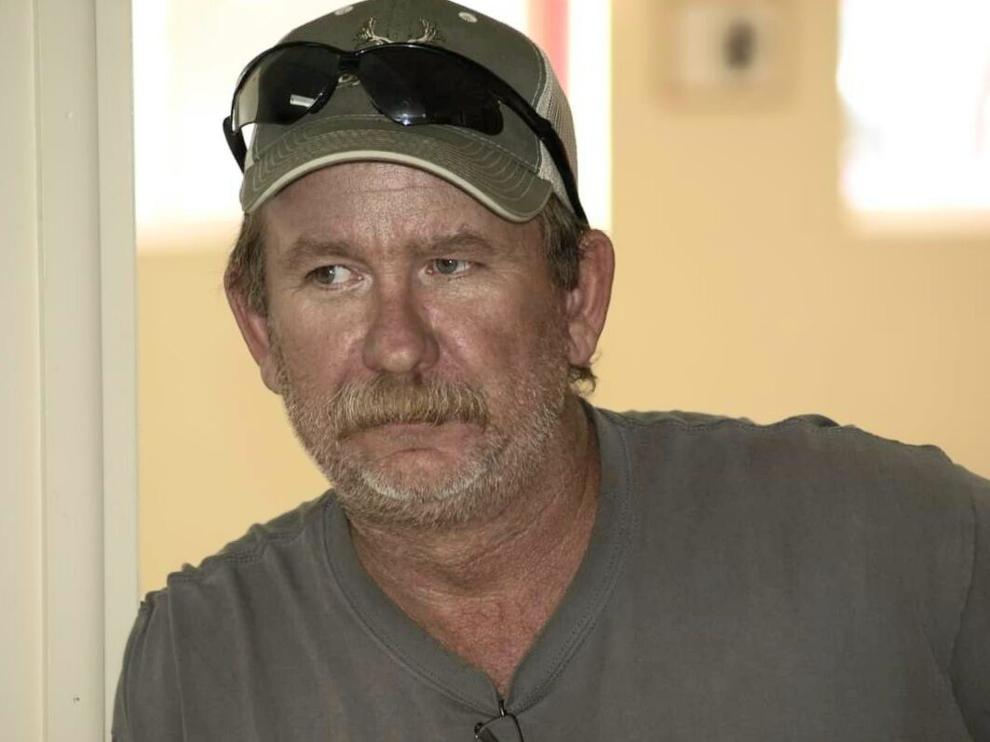 Chester Riley was known for his almost perpetual smile — and for his dedication to the Nucla and Naturita communities. But Saturday evening, the two towns were left reeling when Riley, 57, the long-time fire chief, died while responding to a vehicle crash at DD31 and 3000 roads.
Riley responded to help those in the vehicle, which reportedly rolled down a hill. The man described by a friend as a "mountain goat" went down the hill twice in the course of the response. But on the second time, friend and Naturita Town Clerk Diana Starks said, Riley turned around to talk to arriving paramedics, collapsed and fell down the hill.
Deputies and others on scene attempted life-saving measures but these were unsuccessful, Montrose County Sheriff Gene Lillard said.
"He was a big asset to the community," Nucla-Naturita-Paradox Fire Protection District board member Dick Starks said Monday.
"I don't know anybody that didn't like Chester. He got along with everybody. He did a good job for us. It's just a bad thing that happened. We're not sure what did happen."
Autopsy results were pending Monday.
"Everyone is pretty upset about his passing," Nucla Mayor Pro-Tem Paula Brown said. "It's going to hit us pretty hard. He was a great volunteer in our community, always happy and a joker. He always had a smile on his face."
Diana Starks agreed, telling of the 16 or more years Riley served the region on the fire district, as well as his time in his job at Naturita Public Works. "He was very involved. He worked for the Town of Naturita in Public Works. He was the fire chief for Nucla, Naturita and Paradox," she said, saying Riley's loss is a "big time" shock to the community.
"He was very community-oriented. He got along with everybody. He was just an all-around good guy," she added.
Being fire chief of a district that spans three relatively remote communities in western Montrose County takes a rare breed and a dedicated one, Dick Starks said. Riley was just that type and will not be easily replaced.
"It's hard to find a chief for a volunteer fire department, somebody who wants to live here, because they have to be here 24/7 unless they make arrangements with officers and assistant chiefs, and they need to be in the community, because you never know when there will be wrecks or fires," Starks said.
"Chester was on the phone constantly. It's a demanding job."
Riley was not only responsible for the fire district, but also its emergency medical services and wildland fire divisions. The community of Paradox was recently added to the district, and to the chief's plate, too.
"Chester, he also worked for the town (Naturita) and did both jobs real efficiently," Starks added.
Riley's dedication didn't stop at the job.
"He was the type of person that, no matter who it was or what time of day, if someone called and needed help with a vehicle — because he was one heck of a mechanic, too — all they had to do was call Chester and he would be there to help people out. He was that type of guy. He's going to be really missed around here a lot," Starks said.
"Our condolences go out to the Riley family," Lillard said. "The was definitely a mainstay over in the West End, as far as public service and being a very, very good person. It shocked a lot of the community."