Geyser Systems to distribute water-optimizing products in Mexico
Montrose-based Geyser Systems announced plans to distribute its water-optimizing products in Mexico City. Jonathan Ballesteros, founder and CEO of Geyser Technologies, said the goal is to provide the opportunity to shower and clean using just three gallons of water for the people of Mexico City.
The flagship product of Geyser Systems — the Geyser System — is a portable shower that uses less than one gallon of water.
"Our partnerships are founded on empowering others and delivering what makes a real difference for people," said Ballesteros in a news release. "We do that by making the most of every drop of water. Our products are in demand in many countries seeking creative ways to overcome water-stressed conditions.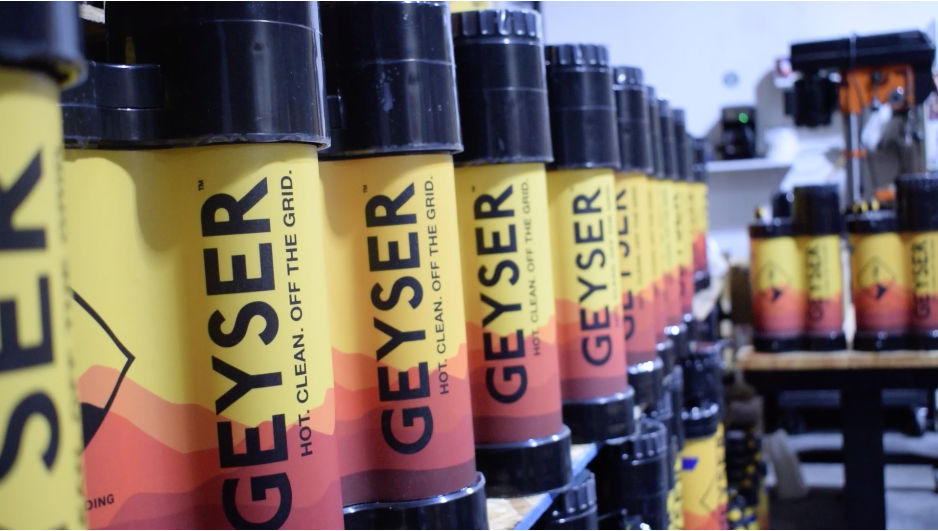 "We intentionally decided Mexico City be the first to implement our leading-edge technology at a large scale. The people of Mexico City immediately recognize our product as a means to reduce their water and energy bills by ten times. They now see a whole new future beyond what's occurring today: waiting and fighting for water trucks to deliver potable water to their homes. The current challenges make us a great fit for Mexico."
Geyser Systems recently expanded into a larger manufacturing facility in Montrose due to the company's growth. It also added a new sales team in Australia after securing exclusive disruption in the country.
Earlier this year, REI CO-op took on Geyser Systems as an exclusive vendor, with a goal to feature the company in 160 stores.
Geyser Systems' plans to distribute products in Mexico City continues Ballesteros' goal of expanding into international territories over the next five years. In March, Ballesteros said a launch in Germany was a possibility, as well as other European countries.
Fletcher Flower of Flower Motor Company inducted into Colorado Automobile Hall of Fame
Fletcher Flower, dealer principal at Flower Motor Company in Montrose, has been inducted into the 2021 Colorado Automotive Hall of Fame.
Flower is part of the inaugural class and is one of 50 members set for induction.
"Fletcher is a great businessman, growing his family business from one dealership with 18 employees to four dealerships with more than 100 employees today," said Tim Jackson, president/CEO of the Colorado Automobile Dealers Association, in a release. "Also, as a leader in giving back, Fletcher is committed to being involved in and making a real difference in the community where he lives and works."
In 2020, Flower was the Colorado nominee for the TIME Dealer of the Year award.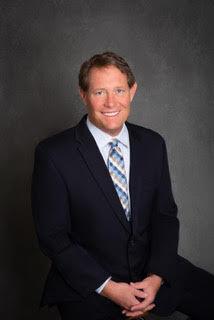 The Colorado Automobile Dealers Association added Flower's dedication to the industry made him an "obvious choice."
"Being inducted into the Colorado Automotive Hall of Fame is a true mark of excellence," said Anthony Brownlee, 2021 chair of the Colorado Automotive Hall of Fame. "This first group of inductees represents household names from throughout Colorado who are an inspiration to us all, and Flower exemplifies the innovation, community service and dedication to his customers that have come to characterize members of this prestigious group."
Flower and the inductees will be honored Sept. 14 at Elitch Gardens during the 12th Annual Preview Gala.
Ogilvie Family Limited Partnership names new president
Garrett Brafford has been named the new president of Ogilvie Family Limited Partnership (OFLP).
For Brafford, formerly of the Telluride Mountain Village Owner Association, one of his key priorities is growing CO West Transportation, owned by OLFP that includes Alpine Express, Telluride Express CB Limo, GO Alpine and American Spirit Shuttle.
"We have purchased vehicles as far away as Maine and Miami, as we anticipate a busy winter season paired with our expanding operations," Brafford said in a release. "Adding routes that allow us to shuttle people to their destinations means touching many lives. I'm excited to help Colorado reduce the number of cars on the road, increase accessibility to our locations, and help with employment and housing challenges by getting people where they need to go."
The focus comes as computer ship shortages continue to impact global automotive production, which has slowed due to effects from the pandemic.
Brafford's expected tasks include crude trading, light commercial development, commercial real estate and warehouse management and more. He's also expected to focus on strategic growth that prioritizes customer satisfaction.
"We are excited to have Garrett join our team and help position the company for new opportunities," said Landon Ogilvie, owner of CO West and Ogilvie Family Limited Partnership. "His experience with transportation committees, his consulting firms and work with government entities like San Miguel County, the town of Telluride and Mountain Village will bring a unique perspective on the transportation service industry."
Dalby, Wendland and Co. adds wealth management services
Western Slope-based Dalby, Wendland and Co has added wealth management services to its offerings intended to help integrate planning services for tax, environment, wealth and estate.
Independent financial planners Kevin Price and Jason Stanfield are expected to offer assistance with holistic and personalized wealth planning.
"The combination of having a CPA advisor and wealth advisor on the same team and collaborating to provide advice on every aspect of your tax and financial planning, and legacy goals is rare and incredibly beneficial," said DWC CEO Chris West. "There is often a gap in communication between tax and business advisors, the client and outside wealth advisors. We understand that the success of our clients' finances, goals and strategies start with coordinated communication and cooperation among unified professionals who always have the client's best interest and excellent service in mind."
Josue Perez is a staff writer for the Montrose Daily Press