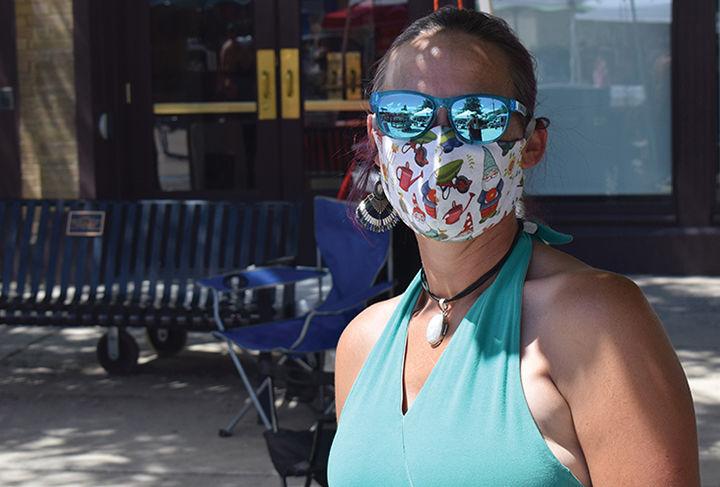 The Montrose Daily Press spoke with Julie King, manager of the Montrose Farmers' Market. King has been with the market since Dec. 2017, and shared some insight on the farmers market and the process a market goes through to provide a location for weekly vendors.
Q: What is something you're really proud of?
King: "I came on with the farmers' market in December of 2017 as the Double-Up Food Bucks Advocate for the Western Slope/ Montrose area. This program brought me to the market the summer before. My gratitude for the program prompted then manager Michelle DeAnne to mention the availability of the position to share my enthusiasm for the program with the rest of my community. This was a huge influence in my attaining the manager position this past February. I strive to project an air of inclusivity at our market as we are people coming together over local food. I am proud to be a new member of this rich agricultural area."
Q: Did you do anything for the 4th of July? If so, what did you do?
King: "You came by and may have a better take on this one." King spent the day at the market speaking with vendors and the community. She also did some gardening, and danced while the music was playing, sporting a consistent smile throughout the time the market was open.
Q: Farmers' markets have increased in recent years across the United States. In what ways have farmers' markets adapted to become more accessible?
King: "I believe that markets have become more inclusive and more price sensitive to those that need a boost in local food through programs like Double-Up. We have developed a curbside pickup, where a customer can pre-order a box for a designated time. We will prepare $20+ of seasonal Veg (other items to be added soon) and have it ready when we see the participant pull to the parking space. This is a great option for those that are immunosuppressed or in a hurry."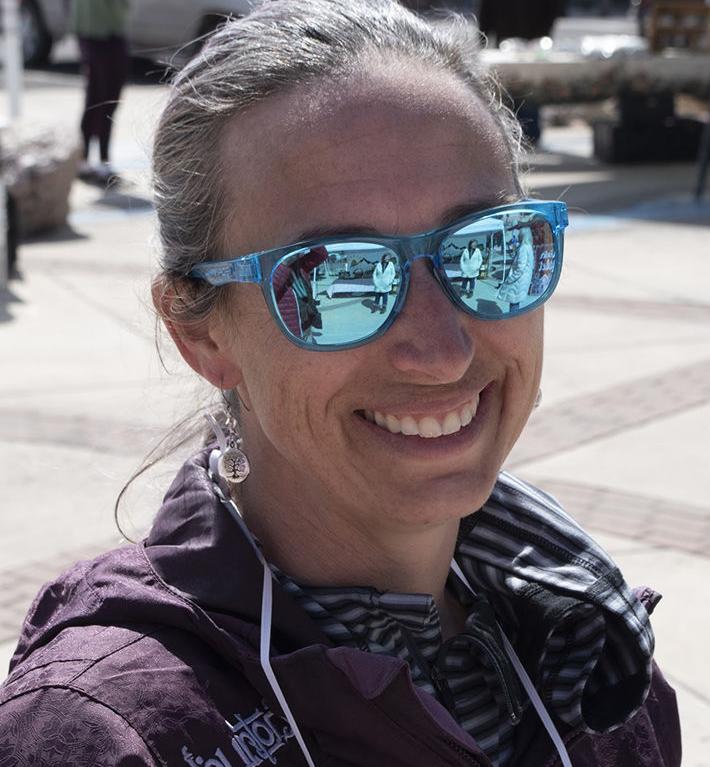 Q: What goes into the decision making process when determining what a farmers' market will carry?
King: "We are doing our best to showcase many local vendors. As the market is geared towards food we do look at the market as a small business incubator for artists and other vendors. We have the opportunity to have 60 stall spaces with our expanded location next to Straw Hat Market. Some vendors can occupy two stalls. At the moment, we are grateful the city had a location close to our existing space at Centennial Plaza at Uncompahgre and S. 1st St. We are being asked to have 10-15 feet between the booths."
Q: What kind of impact does shopping at a farmers market have on the local economy?
King: "The impact farmers' markets have on the local economy is huge. This article from the Nation Farmers Market Coalition has some great figures. I personally enjoyed being able to "vote" with my Double-Up dollars and use my spending power to support my local farmers and families! We were very fortunate to have Bank of Colorado on June 20, who saw the need to spark spending within our local business, in this unprecedented time. Their event included buying gift cards from local small businesses and giving them away at their market booth space. It was a huge success! Since COVID, I believe many are looking to local for security. Shopping from your neighbor certainly supports Montrose."