With the Montrose Municipal Election still taking place on April 7, the candidates for Montrose City Council answered questions about some of the issues that are most important to the community:
1. What's your plan to help replace jobs lost by Russell Stover?
2. What do you think about the Colorado Outdoors Project and MURA?
3. What do you think about Montrose subsidizing its municipal golf course?
4. Do you think the city should incentivize private businesses to move to Montrose?
5. Do you think Montrose should reassess its tax on groceries?
6. What are your plans/ideas for responding to the COVID-19 pandemic?
7. What's the most important issue to you (not listed above)?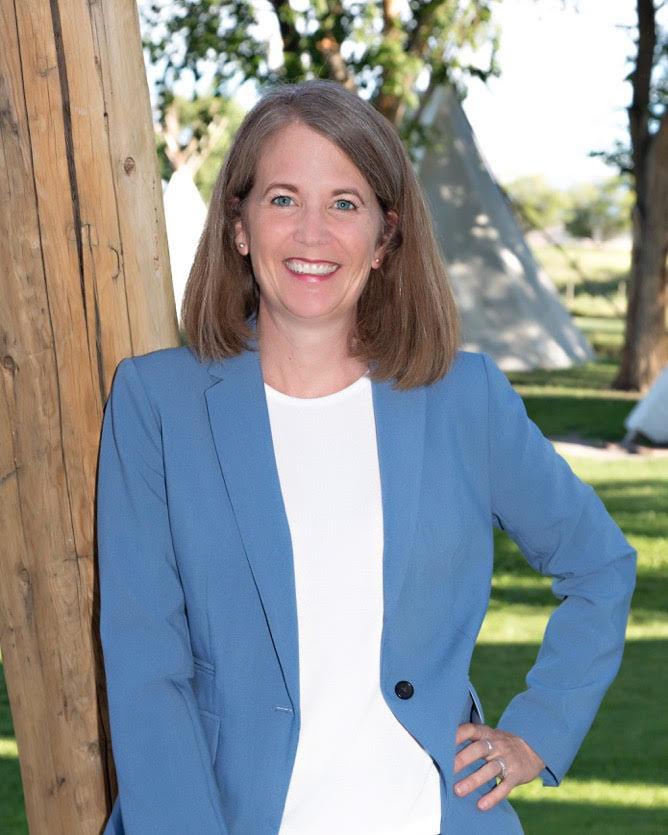 Barbara Bynum
50, City Council, Mayor Pro-Tem, Colorado State Land Board, Montrose Recreation District, Montrose School Board
1. The city will continue working with MEDC, Workforce Center, CMU, the county, and the state to help those workers find new jobs and in some cases, new job skills. I will work to help another appropriate manufacturer purchase the building from Russell Stover; the city should not buy the building.
2. The Urban Renewal Authority is a state-wide tool that leverages public and private cooperation to bring manufacturing, retail, hotels, and housing to our community over the next 22 years. I support our community's use of this tool, which has been used successfully in thriving communities across our state.
3. In addition to regular municipal services, the city endeavors to provide an attractive quality of life. The golf course is an important and affordable amenity for all ages. The land is deed-restricted, so it can be maintained either as a park or run as a revenue-producing golf course.
4. To be a thriving community, Montrose must compete with other cities for new business. Past incentives have helped make Montrose one of the strongest Western Slope rural economies. We need to continue working with businesses through programs that help with property improvements, building permits, and expedited planning and zoning processes.
5. Montrose uses sales tax revenue to provide city services. Unlike other cities, Montrose doesn't get any of your property taxes. Including groceries and liquor with the regular sales tax allows the city to collect money on the items tourists purchase most often. Their money means our citizens get more services.
6. I am advocating for small businesses to defer sales tax payments for 90 days. I am supporting a 12-month, 0% loan program for small businesses. I am ensuring the city does not disconnect residential water and allows payment plans for those experiencing financial hardship due to the virus.
7. The city needs to be more accessible to all citizens. It should be easier to find information online and to engage with your city councilors. I want to start an informal Q&A time before council meetings so citizens can easily get answers to their concerns and questions.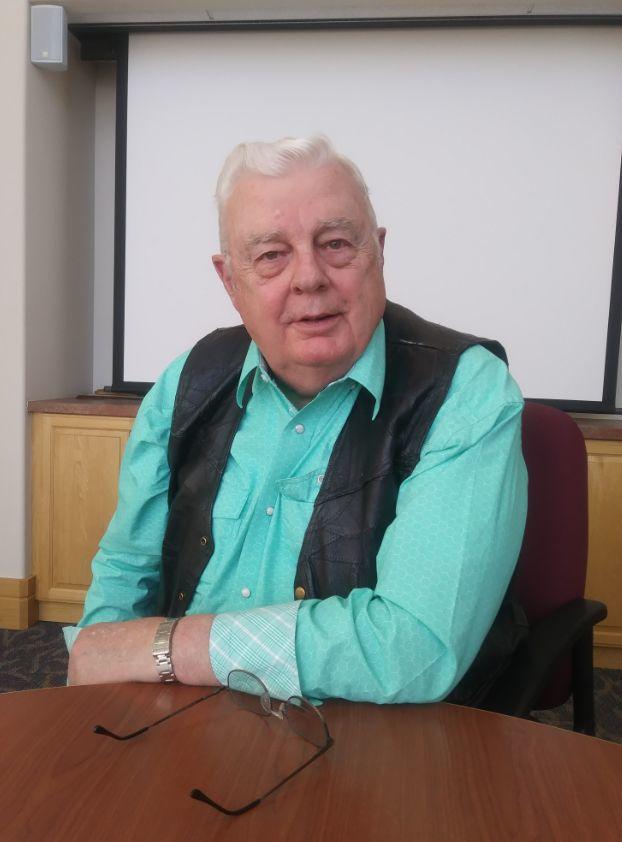 William Bennett
Would not provide age; U.S. Marines, MMH Board of Directors/Trustees, government contractor, business owner
1. I would suggest that we invite candy manufacturers from the entire free world to come to Montrose and utilize the factory. It took RS fifty years to build its business into a 400 employee workforce; it will take a lot of effort and time to replace the lost jobs.
2. As a prudent businessman I will have to have access to all aspects of the project including costs to date, success rate on promises, known and estimated future costs and the cost/benefit to the community overall.
3. Traditionally municipal golf courses do not pay for themselves. Some folks consider them as an economic asset to the community. I would present the pro's and con's to the Montrose citizens and have them vote on keeping or disposing of it.
4. Not in the way or the magnitude that has been done thus far. Some tax abatement might be acceptable. Each project must be evaluated separately and discussed publicly in detail. There must be absolute accountability.
5. Most certainly! No matter how popular grocery taxes might be right now among municipalities, it is morally wrong to tax food. Doing so shows distain and contempt for those who can least afford it, especially the elderly and families with children.
6. I am a private citizen subject to the law of the land. I will do as I am told (and probably gripe about it) but we must unite and obey or the pandemic will get much worse.
7. The inability of every citizen to get the answers they seek about their city government's behavior without computer expertise or a pocket full of CORA money. The county has a financial transparency program in place that reports every dollar spent and it is published.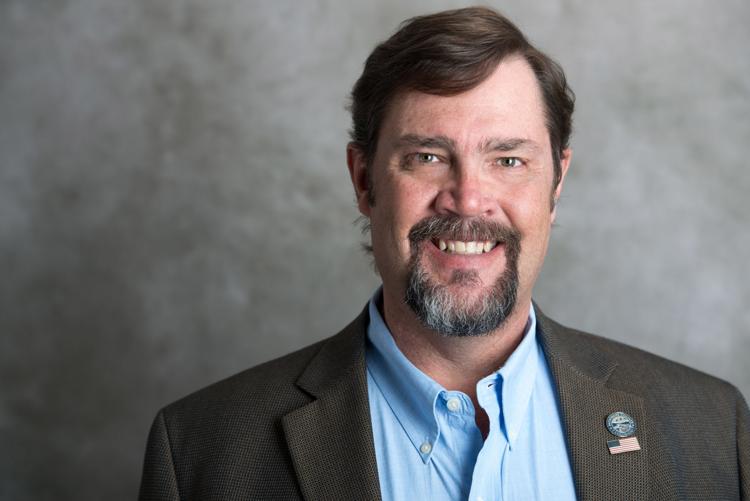 Dave Frank
57; Montrose County Planning Commission, Montrose Rotary, Montrose Community Foundation
1. The city is working with a number of different agencies on retraining and ESL classes to aid displaced workers.
2. I think the Colorado Outdoors is beneficial for Montrose, bringing in new jobs and much needed housing, but I would like to see some returns before adding more i to the project. MURA is a good idea, but we should also look for ways to aid more areas of Montrose.
3. If you look at the golf course as a city park, it's the only one that actually has any return on investment. We need outdoor spaces in our city for citizens to relax and enjoy themselves. Some city assets have a cultural and emotional return that outweighs the fiscal component.
4. Every city in the country is competing for businesses, now more than ever,to think that businesses will move here purely for the quality of life is unrealistic. I think we need to avoid excessive incentives, because we don't want to give up more than we receive.
5. As I have previously stated, tax changes are directed by popular vote. While I personally see unintended consequences to eliminating it, if it is the will of the people, the city will cut corners to make it work.
6. I feel that the city of Montrose is doing everything it can to steer a logical, moderate course to ensure the best outcome for the safety of citizens. With no real clear instructions on certain issues, the city is doing a great job of adopting best practices for public safety.
7. I feel that we need to continue our infrastructure improvements, with a better focus on some of our more needed items, such as new sidewalks in the Tortilla Flats neighborhood.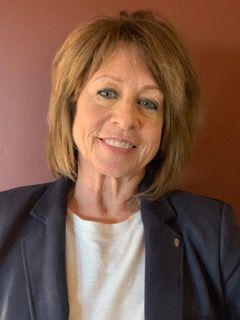 Charli Oswald
Would not provide age; Montrose U Leadership Program, Otter Pond Homeowners Association
1. I regret this major close, and would support agencies set up to assist individuals needing help to re-enter the workforce. If a comparable company is not an option, this large, prime location could provide many opportunities for community benefit once agreements and any mitigation conditions are met.
2. This is a great idea that has become very concerning with much tied into it. Now that the entire nation is having to shift it's thinking, ideally the Federal OZ incentive program will attract more local investors. Any further city investment would need to be results-driven for my support.
3. It's an education learning how much has gone into making this an asset; clearly proving itself to be one at this time of great stress. Having reviewed the budget proposal, I feel justified supporting at this point, and encourage the community to unify behind ways to make it more practical.
4. What do the numbers say? What are the returns? How are they vetted? Is it fair? Can it be offered to all who qualify? Does it harm other existing businesses? Otherwise I support free market capitalism and the laws of supply and demand.
5. It doesn't sound good to say we have to tax our food so we can have sufficient police protection. It is a regressive action that portrays poor planning and hurts many. We can do better than that for all citizens of Montrose County. I support reassessment.
6. The city is doing a great job navigating this massive unknown and keeping us informed and operating. I would continue these efforts while following the advice of federal, state and CDC Departments. As options arise I would support a process that allows county by county decisions moving forward.
7. Seek to remedy the obstacles that have prohibited our fixed and lower income housing market from keeping up with demand; utilize public/private partnerships, OZ incentives and non-profit participation; encourage supporting trade schools.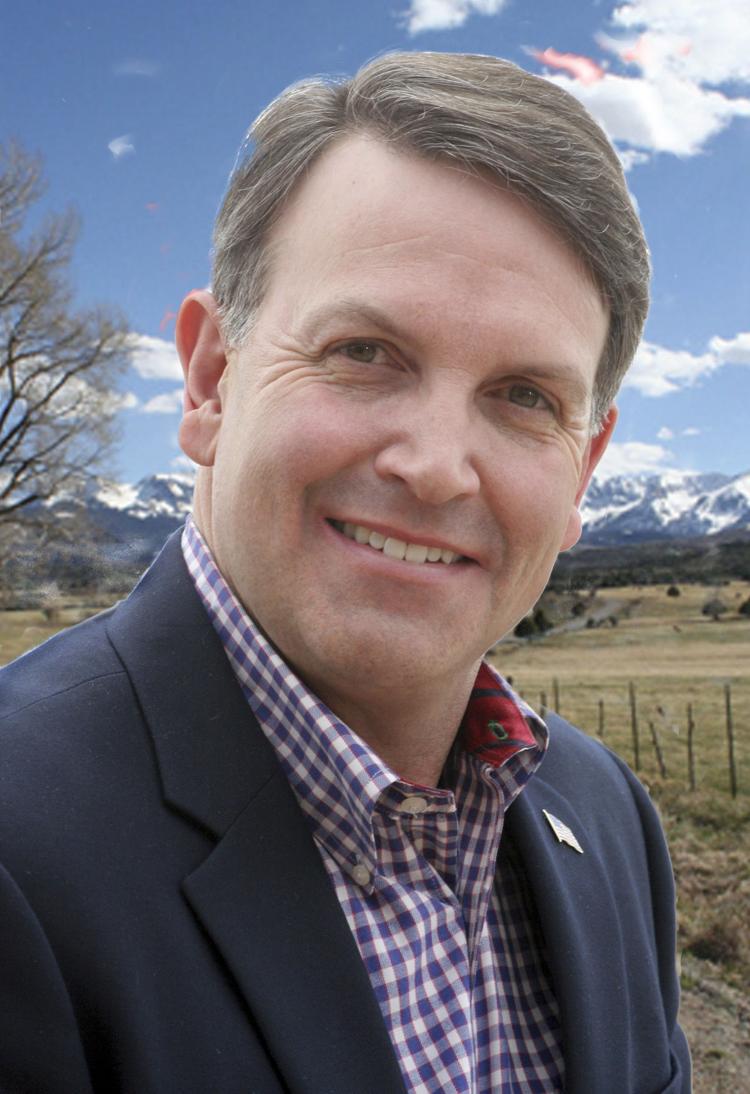 David White
60; City Council, Mayor, County Commissioners, community organizations
1. I would continue to work with state and local entities to seek out potential buyers for the plant. The city owns the land and can use the sale of unused portions to pay for investment needed in recruiting new employers or to pay for subsidies that might be required. Edited for length.
2. Colorado Outdoors was a speculative project that couldn't self fund. Taxpayer money was infused into it via MURA while needed city infrastructure repairs and maintenance went by the wayside. The original concept plan was much smaller and manageable. It grew beyond that and is now a huge liability for the city.
3. A golf course is a community asset. Ours is deed restricted and should be maintained. However, it requires very close financial scrutiny as it has lost hundreds of thousands of taxpayer dollars each year under city ownership. To sustain its operation, a long term plan is needed.
4. I have supported, through MEDC, closely monitored job creation & performance based incentive programs. Direct giveaways do not work as the employers could take the money and run. I don't believe that the city should support incentivizing businesses that compete with existing businesses.
5. The sales tax on food for home consumption is not right. The citizens voted to tax food many years ago when times were different. It's once again time for us to take the temperature of the citizens and put a measure to a vote (by petition if necessary).
6. The city has to follow the directives of the governor. We're fortunate to have Montrose Hospital and county public health officials ready to assist us. Easing the burden on citizens and business owners (defer sales tax payments, suspend grocery tax, etc.) should be part of plans to revive the economy. Edited for length.
7. Returning to the fundamentals of what a municipal government should be about. The number one duty of elected officials is to protect the public's health, safety and welfare. The city has strayed into areas it shouldn't have: funding private projects with your money, favoring some businesses over others, etc.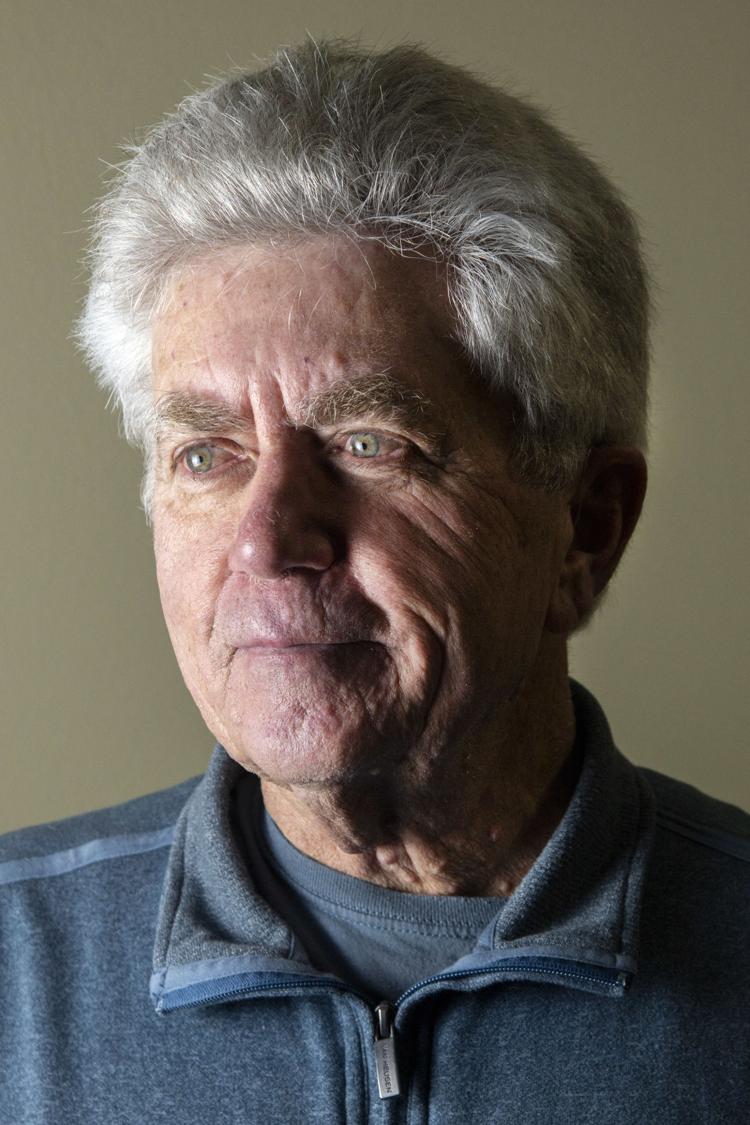 David Stockton
Would not provide age; regular city council attendance
1. I would work with the county to try and provide any new tenant a property tax incentive provided there were a sufficient number of jobs (50 or more) at $45K or more.
2. I support the Colorado Outdoors Project. Urban Renewal Authorities historically do revitalize impoverished areas. This economic and community development tax incentive program provides a new impetus for private investors to support distressed communities through private equity investments in businesses and real estate ventures.
3. I favor the subsidization of municipal golf courses. Every city I've lived in or every military installation I've visited realize how important recreational facilities are to the welfare of the community. The golf course is no different than ball fields, soccer fields or parks.
4. I'm in favor of limited incentives for businesses relocation not payroll incentives. See answer to question number 1.
5. The tax structure in Montrose is sound. Doing away with the so-called grocery tax would reduce revenues by 21% and significantly impact future operations. Keep in mind, the recently approved public safety tax increment was the first since 1986. In 1986 the city eliminated property tax levies.
6. In terms of the COVID-19 pandemic, I would continue to rely on the advice of the medical professionals as well as the emergency management team on how to proceed with socialization activities. Local government may have to impose rationing restrictions in order to meet the needs of the greater population.
7. Affordable housing will continue to be an issue for the foreseeable future. I see leveraging URA incentives as a way to provide for affordable rentals. If the city is to assist development of apartments then 25 percent of the inventory should be set aside for low rent units.
Yvonne Meek
57, City of Montrose, Chamber of Commerce, 7th Judicial District, business owner
1. Considering we are in the middle of a pandemic with our city management and governor recently shuttering Main Street America and non-essential small business, I think the more urgent question is "How do we hope to bring small business back to life after we've balanced on the edge of ruin?" Edited for length.
2. The claim that the Colorado Outdoors property was 'blighted' is a stretch at best. There are several other areas in the city which warrant 'renewing,' but the city chose to neglect those areas and expense $8-10 million (in "undesignated" taxpayer funds) on speculative commercial development. Edited for length.
3. I understand that some citizens desire an affordable option for golfing, I don't believe the burden of maintaining the golf course should fall on the backs of taxpayers who don't use it. From the city's own financials, the golf course does not break even let alone make a profit. Edited for length.
4. Startup businesses should exhaust all sources of financing first; self-funded, family, friends, angel investors, bank loans, SBA loans/grants. I don't believe the city should incentivize new businesses, specifically to get them to move to Montrose, nor should the city should be granting funds for renovations or similar cash handouts. Edited for length.
5. In light of our current pandemic, now would be the perfect time for the city to remove the sales tax on groceries. I believe it should be removed at the county level as well. It is immoral and unethical to collect a tax on as basic a necessity as food.
6. Montrose, as most other small communities in rural America, will suffer a recession which will affect city sales tax revenue. It's now more critical than ever to cease unnecessary spending on speculative projects so that the city can help its own. Let's put the needs of citizen taxpayers before tourists. Edited for length.
7. Give voting rights to full-time residents/property/business owners of unincorporated areas of Montrose. Critical infrastructure and beautification are needed in many areas on the north side of town. An online financial transparency website… taxpayers should be able to look deeper without a CORA request being filed. Edited for length.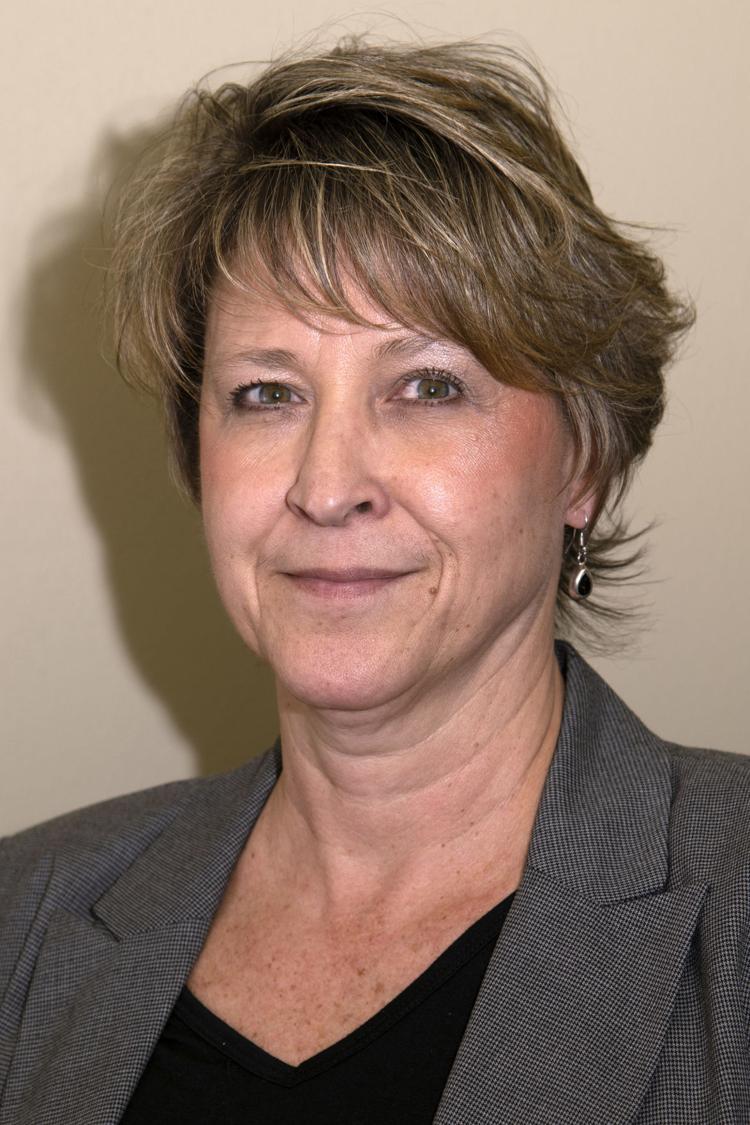 Merri Brennecke
Would not provide age; RN, BSN, MSN
1. The closure of RS is not the only concern at this time. Numerous small businesses are being affected by COVID-19. The city council had an emergency meeting and no one from the county or hospital was involved.
2. How about incentivizing the current economy and tabling the Colorado Outdoors Project and MURA? Use the incentives the city wants to use to bring in businesses and provide that to the locals.
3. The golf course is a great part of the Montrose community. Like all things that make Montrose great, these things cannot be taken away. I believe the city must continue to support the Black Canyon Golf Course.
4. What needs to be addressed now is how the city is going to respond to the COVID-19 crisis and assist the small businesses, restaurants, etc. Montrose… needs to forgo the handshakes and personal profits for the benefit of the citizens. Edited for length.
5. The food tax should go away. To make up for this revenue loss the city can allow recreational pot shops. There is a vast amount of tax that can be generated from this. While I do not condone use, it is a reality and the city is missing the mark.
6. The COVID-19 pandemic is the most pressing issue at this time. The city must work collaboratively with the state, county, and medical professionals in this area and not behind closed doors, in a closed session.
7. Another important issue for the City of Montrose is getting the citizens to believe in and trust city council and government. The city needs to learn to work with all groups and not just a select few. The city needs transparency and accountability.
Paul Arbogast
1. Without spending taxpayer dollars, there can be no real 'plan' to replace those jobs. But the city can work with Russell Stover to help find another manufacturer that is willing to move to town and take over that property, hopefully bringing replacement jobs.
2. I have not had access to all that has gone on, but from what I have heard, it seems we have put a lot of taxpayer money into something that has offered zero returns to the community so far.
3. A golf course is very limited in terms of the number of citizens that use it, and should not be continuing to spend taxpayer money on things that do not benefit the majority of citizens.
4. No, the city should promote the city and businesses that are already here.
5. Yes, with investigation and considering all options, there are probably other ways to fund government that are less detrimental to those struggling to get by.
6. We need to take care of our people as best we can, the economic toll is going to be long lasting. We need to start holding government, at all levels, accountable for not being prepared for something like this when they know it is always a possibility..
7. A strong local based economy with good jobs. The shutdown of business is going to have long lasting negative effects on the citizens and businesses in this town, perhaps irreparable damage.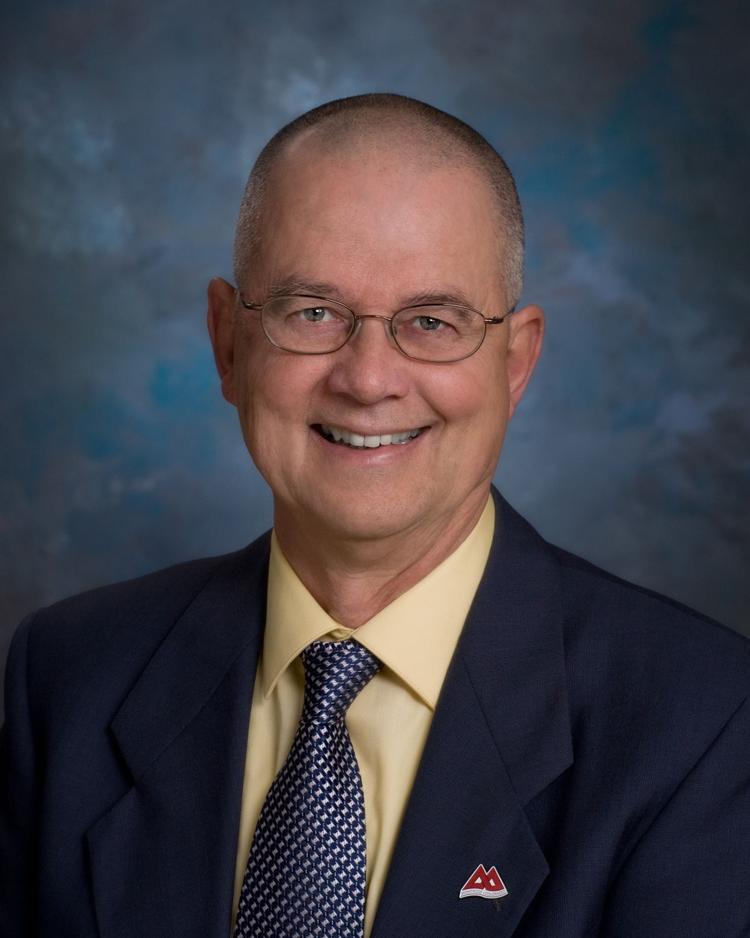 Roy Anderson
71; Visitor Center Volunteer, Planning Commission, City Council, Mayor
1. The city is working with job-related organizations in the area: MEDC, Workforce Center, County, CMU, Dept of Local Affairs, and Russell Stover to help the workers displaced by the closure. One solution is to attract more jobs to the area; optimally in a related industry.
2. The MURA is a state-sanctioned mechanism to stimulate job and housing development in a blighted area, using tax increment financing which will improve our community ultimately at no cost to our taxpayers. It is an investment in our future invigorating our economy and providing river recreation opportunities for all.
3. The BCGC represents affordable recreational and socialization opportunities for our citizens. The land is deed restricted, so the city must maintain it as a park ($0 revenue), or a golf course (~$500k revenue) costing about the same in either case. It's a wonderful city amenity worth preserving.
4. Absolutely! We live in a competitive world and need to offer attractive incentives to bring new jobs to Montrose. Many communities seemingly offer similar things; it's only after moving here that you realize what a special place this is. If we don't continue grow we will wither and die.
5. That's a voter question. Most Colorado cities include groceries with their sales tax; those that don't, have property taxes, which we eliminated years ago. Exempting groceries would be a budget hit of ~$3.5M (greater than our streets budget), allowing visitors spending millions on groceries a free ride through Montrose.
6. We must rely on and support the medical community, governor, and county health officials. The city has an important role to enforce local health dictates and protect our economy as much as we can. We also have a responsibility to protect our city staff and citizens from this pandemic.
7. Aside from the pandemic and Russell Stover (above), I think workforce housing and childcare facilities are critical needs in the community that slow economic growth and limit the city's potential. After we are through the current crisis we need to focus some attention on them.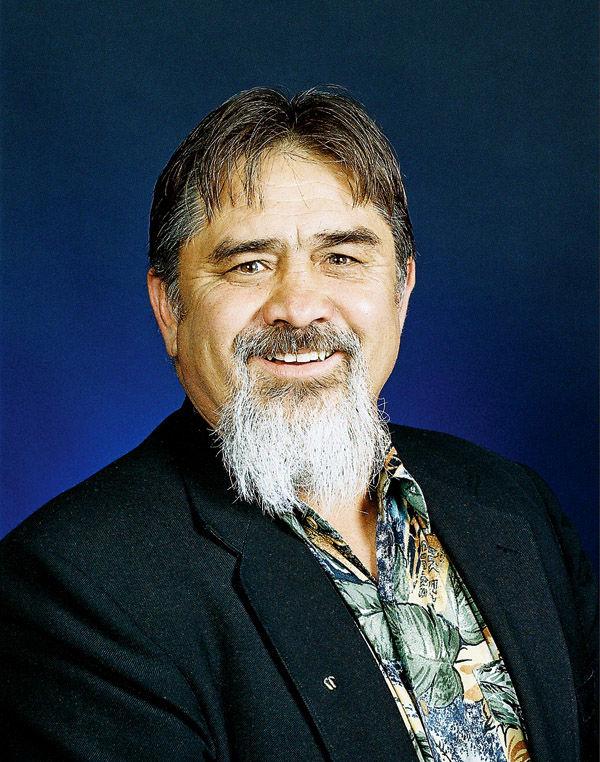 Ed Ulibarri
72, City Council, community boards
1. I don't have a crystal ball, and I don't make predictions. Who knows what the future brings? A year is a long time from now and all I can say is, "I will work as hard as I can as a councilor and an individual to help everyone I can."
2. Not much, the boundary for MURA should have included all of northwest Montrose (Tortilla Flats) and some areas of northeast Montrose, not just Colorado Outdoors and the river walk.
3. We need affordable golf, but I do not believe that all taxpayers should foot the bill. We own it now so we have no choice but to support it. Maybe golfers will go out and spend more money, renting carts so that it will be in the black someday.
4. Incentives should be used sparingly and only when we have a guarantee of bringing sustainable, better paying jobs to the area and not solely because they want to enjoy the benefits of Montrose.
5. The necessities we need should not be taxed, but because of all the debt we as a city and county carry, I do not believe at this time it can not happen. It would be nice.
6. Right now all I can do is pray that the existing council will do what they can within the constraints of city charter and state law and that we as a community will survive this hardship without losing souls.
7. Keeping Montrose a pleasant affordable place to live, and making sure the infrastructure is in good working order (catch up on 40 million deferred maintenance.)