Colorado gubernatorial candidate Greg Lopez stopped in Montrose on Wednesday during his rural Colorado tour to meet the community.
The conservative-ballot candidate held a meet and greet at Demoret Park on Cinco de Mayo, speaking with voters over their issues and his platform.
The Nov. 8, 2022 election will mark Lopez's second run for governor following his 2018 campaign.
The candidate states on his website that he doesn't intend to shut down small businesses during the pandemic as they are the "very heart and soul of every community."
Lopez's platform states wanting everyone to have a voice, including the Hispanic community. "The values of the Hispanic community are conservative; I know how to communicate, engage with and win the Hispanic vote. I am one of them," Lopez said on his website. The candidate aims to attract 18 percent more Hispanic and unaffiliated voters to win the 2022 general election.
Lopez believes voters are ready for a governor who truly believes that there are 64 counties. 
"His [a governor's] job is to protect, promote and preserve the various economies and the different ways of life that make Colorado the great state it is," said Lopez during the Wednesday meet and greet.
One of Lopez's goals is to bridge the gap between rural and urban Colorado, something he said current Gov. Jared Polis is failing to do because of his focus on the Urban Corridor.
He's not really understanding rural Colorado, so he's turned his back on it, said Lopez of the governor.
The candidate thinks it's important for the position of governor to "truly reflect the entire state," where a community "thrives" and small businesses grow with the new creation of job opportunities.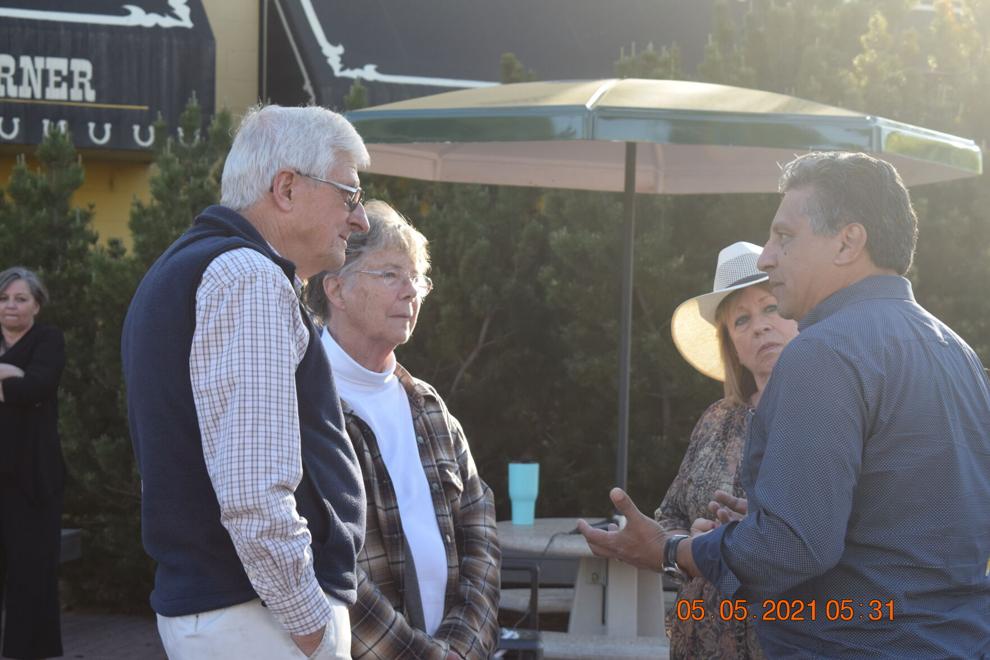 A thriving community comes from a sense of uniqueness and togetherness, said Lopez.
"I think it's more important for us to come together than to continue to come up with issues that will divide us," said Lopez.
Agriculture is also a priority for the candidate, who is against the PAUSE Initiative and wants to keep the agriculture and ranching community as the second largest industry in the state.
Lopez remarked on the recent Proposition 114, Gray Wolf reintroduction initiative that passed at the ballot box in 2020, saying that Polis failed to properly educate voters on the negative impacts of the initiative.
The candidate said he doesn't want to tell people how to vote, but he wants them to understand the issues.
Transparency and open communication are an important part of the job, according to Lopez. Bridging the "divide" between rural and urban Colorado is a key issue he hopes to address by meeting with everyone, including Democratic, Republican and affiliated voters.
"I talk to people because these issues that we're facing aren't Republican, Democrat or affiliate issues," said Lopez of his campaign, adding that he wants to encourage voters to "avoid being mean."
"These are 'people' issues, so we must remind everybody that we're dealing with problems that affect everyone."
The candidate believes everyone has the same goals: A good job, a safe community, equal opportunities for children and to live the American dream.
"I'm going to bring people together and I really don't care who's got the best solution, whether it's a Democrat or Republican. As long as it's a solution that helps everyone because that's what we're here to do," Lopez said.
Lopez is concerned with the poverty and unemployment rates in Colorado and wants to focus on educating Coloradans on issues and making sure "every voice matters."