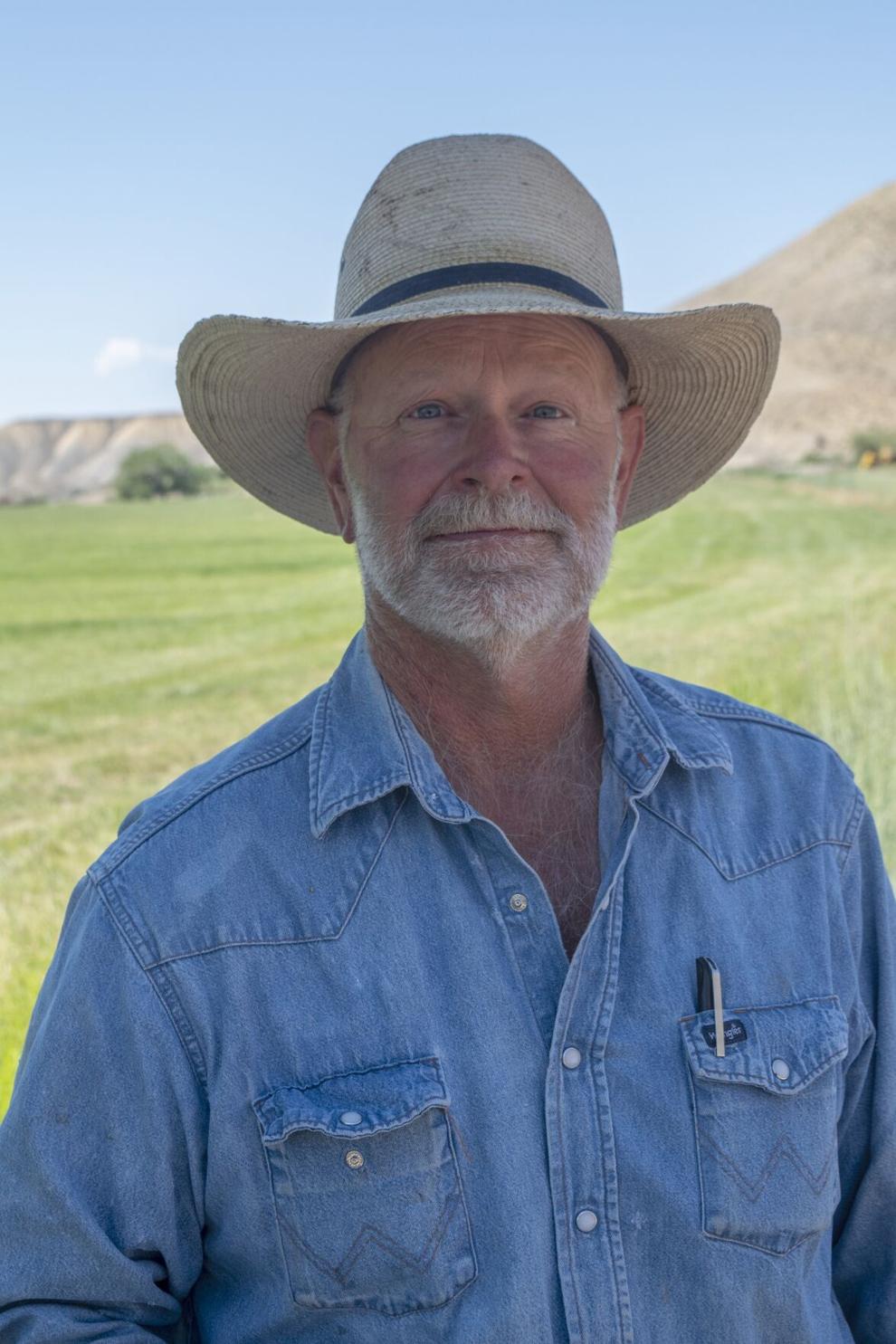 Eckert rancher Hugh Sanburg will chair the national Cattlemen's Beef Promotion & Research Board (CBB) after the election held during the group's winter meeting. The board is responsible for providing direction for the national Beef Checkoff program during 2021. Sanburg was vice-chair last year.
"As I begin my tenure as CBB chair, the beef industry continues to face many challenges," Sanburg said. "2020 was certainly a difficult year for many beef producers, but I'm optimistic 2021 holds better days for all of us. The CBB is a group of everyday producers who take time away from their operations, and in the coming year, we will do our absolute best to advance the beef industry, make informed decisions and encourage Checkoff contractors to execute programs and initiatives that accomplish our primary goal – driving demand for beef."
The contractors for 2021 were named back on Oct. 1.
Sanburg is a Western Slope rancher who has already provided a lifetime of service to the cattle industry. He served for more than 30 years on the Colorado Farm Bureau board. He is a member of the Colorado Cattlemen's Association and is a past chair of the Gunnison Basin Roundtable.
Although he grew up in ranching, Sanburg got a degree in mine engineering in 1983, but the cattle were his calling and he returned to the ranch at Eckert in 1983. He and his brother run a horned Hereford cow-calf outfit. They supplement that with a registered Hereford herd.
I sent Hugh a congratulatory email Tuesday and asked him what he would say to the critics of the Checkoff program who think that it ought to be closed down.
He told me that he would ask, "What would the cattle industry look like without the Beef Checkoff whose entire mission is beef promotion, research, and education?"
"It's not just the national programs that would vanish," he says. "The majority of state Beef Councils would disappear as well."
That brings up another question in Sanburg's mind, "What would fill the void?"
"I'd encourage producers to go to BeefBoard.org and look at the 2020 Annual Report and then decide for themselves whether life would be better for the industry without the Beef Checkoff?" the new CBB chair suggests.
For now Mr. Sanburg would like to stay home for a while. He told me that the heifers are a week away from calving and the mama cows are two weeks out. All hands cancel those fishing plans, it's going to be a busy March.
Soil conference online tomorrow
The 2021 Western Colorado Soil Health conference will be online tomorrow. The ticket sales closed Tuesday night, so if you want to join the conference, you will have to find a friend who has a ticket. The event starts at 7:45 a.m. with the intro and welcome. The keynote speaker, Elaine Ingham, world renowned soil biologist, will talk first and will be followed by Fruita farmer and soil experimenter, Lowell King.
The conference will be on Zoom and will run through 5 p.m.
A lot of bull
Bull sale season is cranking up. The popular Pot O' Gold bull sale, staged by the Bowman family, will go on Feb. 26 at Jim's Auction Barn on Jay Jay Road. A full complement of auction stock is expected at the sale, which generated close to a half million dollars last year.
Fair board preps for 2021 event
Before we start, the Montrose County Fair Board needs one more alternate board member. There were several openings at the end of 2020, but some awesome folks have joined up and there is room for one alternate. If being one of the community leaders that makes the Montrose County Fair and Rodeo happens to appeal to you, drop a note to MCfairrodeo@montrosecounty.net. Or you can just call 970-252-4358.
Now on with the story. Our fair board has come up with an idea to help make the annual Junior Livestock Auction a success for every participant. The idea is called the Stockmen's Buyers Club. According to Cody Brown, the auction chairman: "The Stockmen's Buyers Club allows us another avenue for our community members to support our local youth. We are in this for the kids and purchasing a membership to the club will go a long way in helping us accomplish that goal."
The mechanics are that memberships in the Stockmen's Buyers Club will support the auction and cash from the memberships would guarantee that there is a minimum price for every auction seller.
"We have great buyers and supporters, and we appreciate everything that they do for the Junior Livestock Auction. The Stockmen's Buyers Club is a separate opportunity for businesses and families to support the auction without purchasing an animal. Anyone who purchases a membership will know that their money is going directly to participating kids to assure that they walk away with a minimum price for their animals," said Fair Board President Chris Cohick in a news release Tuesday.
Annual memberships in the club are available in three levels — $125 for an individual, $225 per couple or $500 for a business. Along with the opportunity to support local 4H and FFA members, memberships will include early-bird access to purchase tickets for Montrose County Event Center promoted events, $1 off beverages purchased at Montrose County Event Center beverage stands, and an exclusive Stockmen's Buyers annual gift.
As to whether there will be a "normal" fair this year, the board is moving along toward a live traditional fair July 26-31. The board does caution that as the dates draw closer there may be changes.
Circle talk
I forgot to mention last week the great time I had after the Uncompahgre Valley Water Users Association meeting, while waiting for the ballot count. There were six or eight of us in a circle, just yakking and telling stories. Someone mentioned the story that I did on Nick Gray back in November and that started an hour's worth of Nick stories. The man did leave some memories.
He will be recalled again later this spring at the Farm Credit/FFA Colorado AG Hall of Fame induction event on May 5. Beside Gray receiving the honor posthumously, the other 2021 Honorees are Bob Dineen from Fort Lupton and Al Gerace of Arvada.