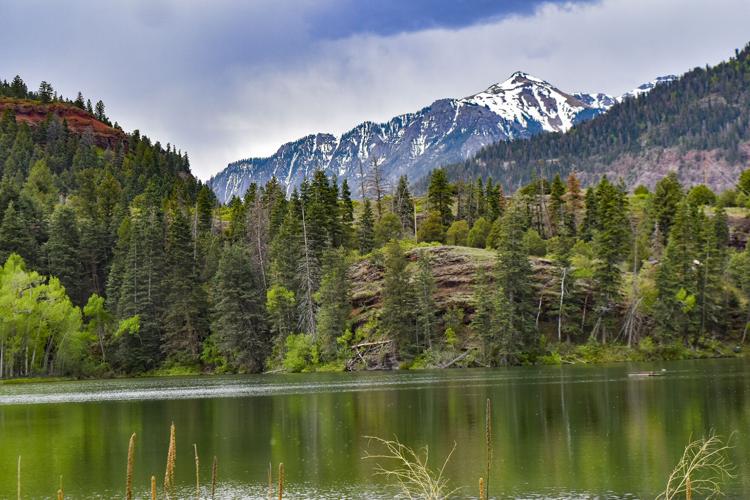 They are shooting off fireworks up in Wyoming this week. The reason for the celebration is that the Wyoming legislature just passed another amendment to the state's Food Freedom Act, a five-year-old, work-in-progress bill that they are kind of making up as they go. The newest addition will allow ranchers to sell beef direct to consumers. Well sort of.
It is a little complicated, but under this new rule that takes effect in July, consumers can buy into the herd or buy what are called animal shares. That makes them an "owner of the herd" and an owner can eat his own beef without USDA inspection. The fellow who started the whole Food Freedom Act thing is Wyoming State Representative Tyler Lindholm (R). Lindholm says: "Let ranchers and farmers sell herd shares for their animals. That way the entire herd is 'owned' by all the customers before slaughter, thereby meeting the exemption standards of the federal law. And now the rancher does not have to jump through the hoops of the Federal Meat Inspection Act and can utilize the smaller mom and pop butchers that still exist in most of our small towns."
By skirting the federal regs, consumers can end up buying meat cuts other than just ground beef. Lindholm was meticulous, if nothing else, in his construction of the law. The consumer who wants beef makes a legal, document enforced, purchase of "Animal Shares" before slaughter. Then the consumer gets his steaks, roasts, brisket, rib, etc. butchered and packaged. The whole transaction is done outside of the normal USDA inspection system.
Baylen Linnekin, a board member of the nonprofit Farm-to-Consumer Legal Defense Fund, says that such a transaction is still illegal in 49 other states. "It's (also) why the Wyoming law could be a game-changer for ranchers in the state and — should other states follow suit — a valuable new revenue stream for farmers and ranchers across the country."
The whole Food Freedom Act concept was to open previously illegal alternative markets for producers, food entrepreneurs and the consumer. Linnekin says the act has delivered in its promise with not one single case of food borne illness related to any of the products sold.
Still, we are turning a corner here, headed into a more volatile situation. There are plenty of folks who think that the USDA inspection of meat products is vitally important. Janie Van Winkle, president of the Colorado Cattlemen's Association, sells grass-fed ground beef direct to consumers, but she relies on the USDA inspectors for a safe product.
"From both a consumer and a producer point of view, I find that USDA inspection provides assurance of a wholesale, safe, and healthy product," says the Mesa County producer. She remarks that the USDA question comes up a lot.
"One of the most commonly asked questions from my customers in my direct marketing program is about antibiotic use. I can assure my consumer that my product is verified as antibiotic free through the USDA inspection process," she said upon seeing the Wyoming story early this week.
Van Winkle said that she knows the chances are slim of a consumer being harmed by uninspected meat. But the threat exists. She offered a partial solution to the conundrum.
"The money that is coming through the CARES Act to our State Dept of Ag could be made available to help small processors, that have the desire, to upgrade or rework their facilities to accommodate USDA inspection. It takes a substantial amount of money to do this. I would also think that it might be beneficial for some producers to apply for grants from this program to install freezers and other equipment to facilitate direct marketing programs."
As the talk of more and more ranchers eliminating the link between themselves and the marketplace, we are probably going to see some activity here on the Western Slope in that regard. We are a perfect arena, with assets available, for that sort of venture to become reality. Stay tuned.
For the ranchers who are grass feeding and/or finishing beef cattle on their outfit, the road is a little shorter and more open. But I am reminded of a rancher friend of mine in the high desert of Arizona who gave me a Christmas present one year. I had done some favors for him, like helping with his gathers and some writing he needed. The present was a quarter of beef. It was all cut and packaged and I picked it up at the butcher.
Let us just say it was not spring grass fed. He and his family had been eating desert brush-fed breeder cows for years and had apparently acquired a taste for it. Mine had not. We made a lot of chili, barbeque, and other dishes with heavy saucing. I never said a word except "thank you" to my friend.
The Times does a water story
My email on Sunday had notes from a couple of friends who sent me links to a New York Times story that we knew was coming. NYT writer Ben Ryder Howe spent some time out west this past year and his story on investing in water appeared in the Gray Lady this past weekend.
Howe covered a lot of ground from Cibola, Arizona, to Chaffee County in Colorado. The point of the story was to say that the water born in Colorado has caught the eye of hedge fund investors. Ryder did a credible job of explaining why an investor, who has never seen a piece of western farmland, would want to buy some. It is because a lot of that land comes with the most senior water rights to be had and those are becoming unbelievably valuable. The hype about the Colorado River going dry, climate change, and a drought that is supposedly 1,500 years long, push the prices up.
"I think he made the hedge fund investor look pretty good," State Rep. Marc Catlin told me Monday morning. Catlin has had a few calls and emails about one of two quotes attributed to him in the story. Howe wrote, "Of course, not everyone has been displeased by the arrival of hedge funds, reportedly paying millions in cash for old farms. Marc Catlin, a third-generation farmer who represents western Colorado in the General Assembly, said, "A farmer's property is their 401(k)."
That is a total — an egregious even — misinterpretation of Catlin's thinking. Catlin has said on many occasions that a farmer's property is his 401(K) and he would never get between a farmer and his property. But Catlin does not welcome Water Assets Management (WAM) or any other fund dealing in the concept of "buy and dry." Buying the lifeblood of a community and sitting on it until the price goes up, leaving farms and communities to wither, seems beyond decency. Ask anybody in Chaffee or Crowley County.
James Eklund, former Colorado water czar, gets plenty of ink in this screed. Eklund left his post as the Water Commissioner with all his knowledge and contacts to join forces with WAM. Since then he has been the point man buying up farmland in Mesa County. Eklund believes unreservedly that water management should be market-driven. The spin is obvious. Howe wrote that "He (Eklund) also pointed out that unlike the private investors who quietly, quickly, and pseudonymously bought up valuable property in the West's notorious land grabs — like the acquisition of the Owens River rights by the City of Los Angeles — WAM has purchased water rights in its own name."
And that makes it all just fine, right?