The construction timeline for the 55,000-square foot FLEX Buildings within the Colorado Outdoors area in Montrose is "on track," Mayfly Outdoors Founder David Dragoo said in an update, with structural steel on Building G (north building) to complete in one week, and structural steel on Building F (south) to begin June 9.
The timeline remains unhindered despite considerable price increases for materials like steel and lumber. The price of steel, this past March, reached $1,270 per ton, marking only the second time prices surpassed the $1,000 mark (2008).
"Wood, timber, lumber, steel and plastic pipe markets are all really messed up," said City Engineer Scott Murphy. "It's all hyper inflated due to frenzy and other market forces, supply chain issues."
Supply and demand remains one of the more prominent reasons for the price increases, and the pandemic caused steel mills to, temporarily, slow production or shut down completely, leading to supply shortages.
The increases haven't impacted the FLEX Buildings project, though, because the team placed orders for commodities they needed in February and March, before prices rose.
"In this market, that feels like a luxury," Dragoo said.
Currently, it's a different story for Wedge Brands' 76,000-square foot distribution and third-party logistics center, set to be built south of the FLEX Buildings right across the street. The price of building construction for the center went up around 5 to 6% in the past two weeks, a price jump of around hundreds of thousands of dollars (more than $300,000).
That only accounts for the "skeleton" of the building, with the price of steel increasing "astronomically," Dragoo said.
"You're seeing a couple seasons' worth of price increases happening in a couple of weeks," Dragoo said.
It's "too early to tell" if the construction timeline for Wedge Brands' facility will be impacted by the price increases, Dragoo added. The start of construction is currently pegged for summer 2021.
Previous estimates had construction starting in 2020, with completion of the project in 2021, but effects from the pandemic delayed the start date.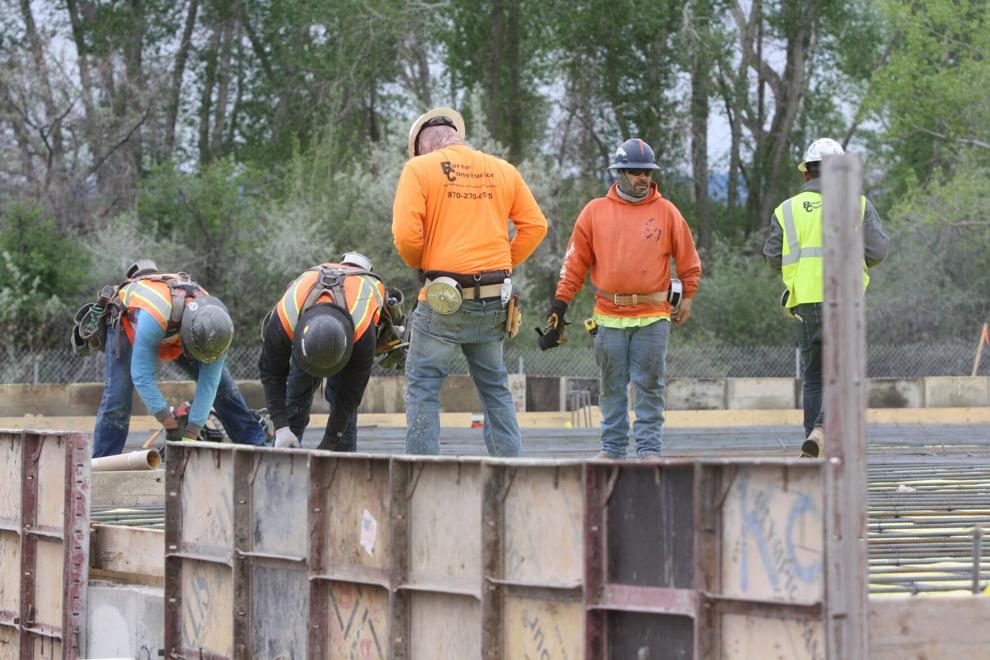 Colorado Yurt's quote on steel for its planned headquarters within Colorado Outdoors is 30% higher than it was a month ago, City Engineer Scott Murphy told the Montrose Daily Press, but, according to Colorado Yurt's team that reported the quote to the city, that won't change the construction timeline — the plan remains to break ground this summer.
With such a volatile market, it's possible that pricing on steel and other materials could go down in the next few weeks or months, leaving Colorado Yurt owner John Gibson and his team not needing to adjust around price increases.
The city also recently met with the team leading the Basecamp Apartments project, a multi-family development on a 3.6 acre parcel by North Grand Avenue and west by the Uncompahgre River, who reported saying they intend to move forward with their construction timeline despite the increase, Murphy said.
"Everyone's kind of playing that waiting game to lock in orders," Murphy said.
As mentioned, there's still enough time that commodity prices could decrease, so orders for those materials could be placed at a much lower price. But it's a trend in the industry that John Fortner, project superintendent for Shaw Construction, which is helping build the FLEX Buildings and public safety complex (new police department building), hasn't seen in his 10 years in the industry.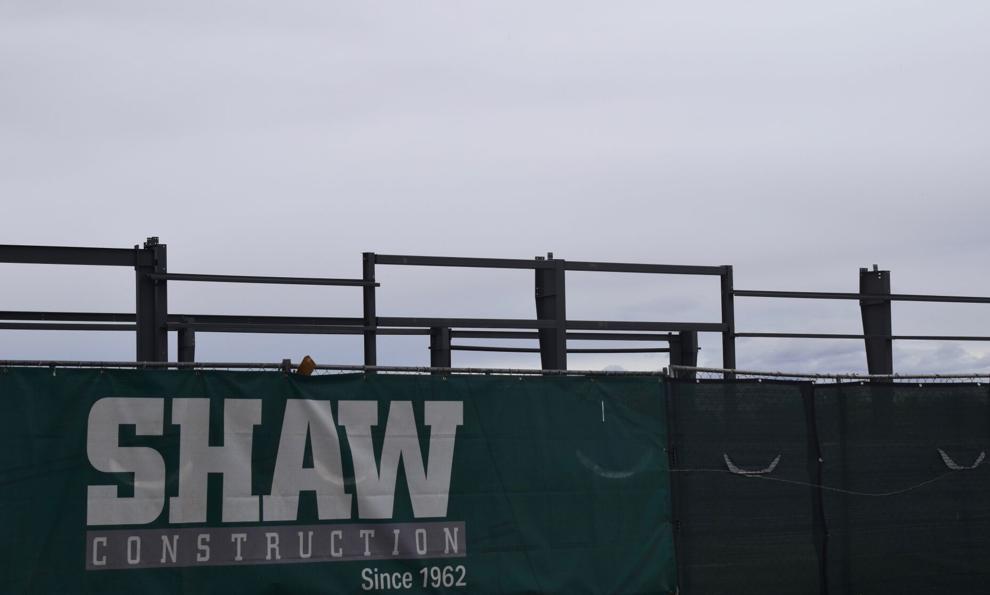 "There's been a struggle recently getting our vendors and subcontractors to lock in pricing for one to two weeks," Fortner said. "Because of the volatility of pricing and material."
Usually, subcontractors would lock in pricing for up to 90 days. Now, rather than take high financial risks, that timeline has been limited to seven to 14 days.
Residential projects have also been impacted by commodity shortages, leading to higher building costs. The cost of lumber alone, as of April, was up 200%, year-to-date.
There's slight concern, Dragoo said, that the latest developments could slow down projects and lead to delays, with project leaders having to wait until pricing comes down. But with so much uncertainty in the market, and its volatility, it's too early to determine how timelines may be affected, he added.
What could be clear, though, is the increase in valuations in commercial and residential properties during the next county reappraisal in 2023. With building costs up (for now), that means future and current homes should see higher valuations, as well as commercial properties like the Wedge Brands facility and FLEX Buildings.