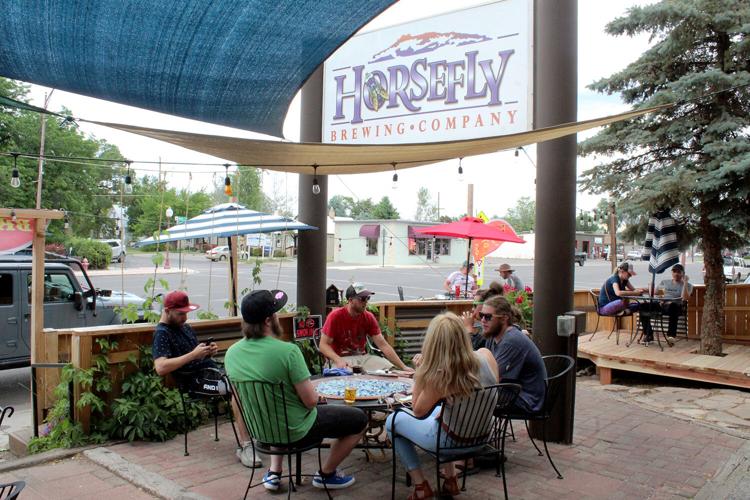 The Colorado Restaurant Association has been compiling information based on general monthly surveys issued to the restaurant community. For the past few months, sentiment has grown increasingly pessimistic, even with the return of dine-in service.
According to a survey conducted June 1-9, over half of Colorado restaurants that took the survey (56%) say they will permanently close within three months. Just 220 restaurants responded to the survey, meaning the percentage of restaurants that fear permanent closure could be higher.
Some restaurant owners feel they have more time. Thirty percent of restaurants surveyed believe they have just two months left, while 7% say it will be one month until they close up shop.
Outdoor seating has marginally helped matters. According to the survey, 79% of restaurants say they are operating at below 49% of normal capacity, including outdoor space. Just 5% said outdoor space has allowed them to reach 75% capacity or more.
According to the restaurants, the demand is there, but the capacity limit hinders the ability to seat more visitors. Sixty-six percent of restaurants say they have customer demand that surpasses their allowed capacity. Customers are being forced to wait, and others are being turned away completely.
This trend follows the CRA's May survey, viewable at https://bit.ly/3hOsqdz, that also showed early pessimism, although sentiment was different if restaurants were allowed to reopen at 75% capacity. Restaurants would like to reach that threshold during the pandemic. Nearly all restaurants (96%) said they would reopen at 75% capacity, and just 21% believe they will close in three months if they are allowed to operate at that level.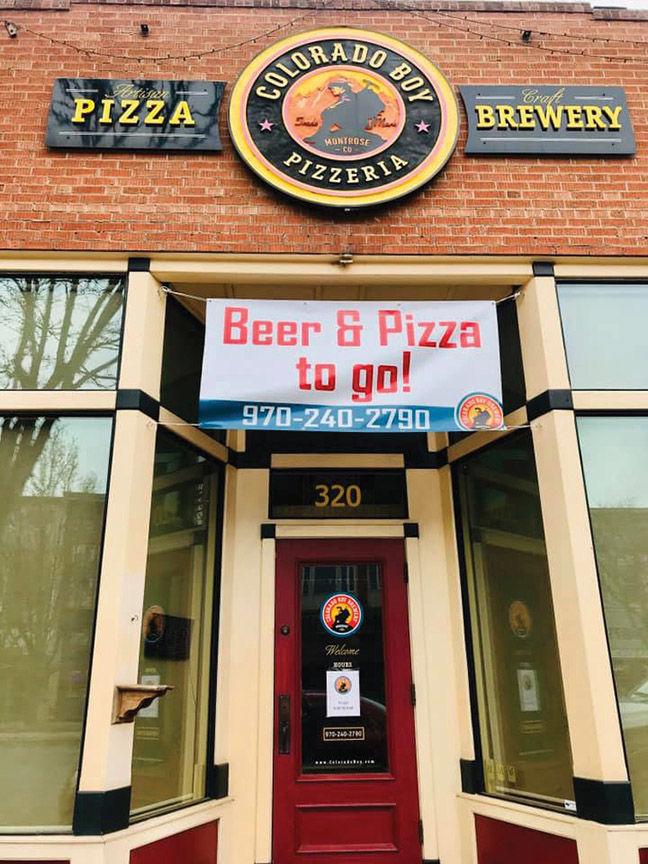 However, for many businesses in Colorado, 50% capacity is the current limit. That may change when Gov. Jared Polis issues a statewide order for increased capacity, or a county receives an additional variance.
According to the June 18 COVID-19 update, Montrose County is seeking a second data-driven variance, which could potentially increase capacity levels. The county has yet to receive an answer from the Colorado Department of Public Health and Environment.
In Montrose, Colorado Boy and The Stone House are operating at 50% capacity, but said momentum of a return for dining in has slowed.
For instance, Don Vincent, owner of The Stone House, said take-out remains one of the restaurant's top sources for revenue. Demand for delivery has decreased, and dining in remains an obstacle for many patrons.
"It's been good. It's been a little bit slow; we still have people who are pretty scared. It's at a slower pace. All in all, it's gaining speed," Vincent said.
Vincent added some tourists have stopped by the restaurant for a meal, and excitement seems to be up among the local community on the return of dining in.
Jenny McClellan, owner of Colorado Boy, said even after reopening for dine-in, sales remain low.
"They're still way down," McClellan said.
The restaurant is following social distancing guidelines, and patrons who do visit the restaurant, for the most part, remain positive, she said.
Restaurants are waiting for the 75% threshold to become a reality, and the majority view it as a necessity in order to avoid closure.
Food pantries in Colorado received some additional assistance on Monday afternoon. Polis signed a number of bills to further assist communities during the pandemic. One of those bills, House Bill 1422, was signed and will help food pantries receive healthy and nutritional supplies from Colorado farmers.
"So many people have relied on our food banks and our food pantries during this crisis, and many of them have run out of inventory, are serving a lot more people and have to serve them more often," Polis said during the signing. "This assists local food pantries and food banks in getting food from Colorado farmers and ranchers."
The bill provides $500,000 in relief.
Rep. Daneya Esgar, from House District 46, sponsored the bill and spoke on its importance during Monday's briefing.
"This bill is so important. It's a bill that we started talking about long before COVID even hit. The need to make sure we are getting funding to these food pantries that are working directly with our Colorado farmers and ranchers to make sure not only are we getting enough food in these food pantries for our communities, but connecting them with healthy food that's grown right here in Colorado," Esgar said.