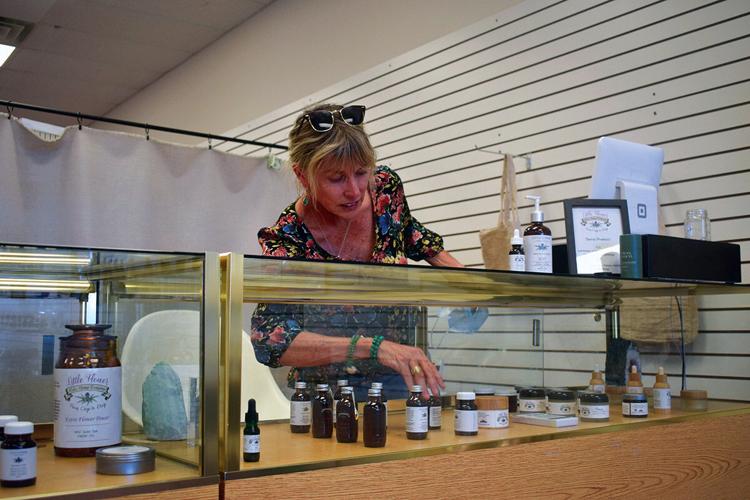 When the COVID-19 pandemic forced the government and local municipalities to take precautions and order closures, there were expectations that it could cripple businesses financially heading into late summer.
Locally, businesses are feeling the financial pinch of the COVID-19 pandemic, especially in downtown Montrose. The numbers, however, paint a different picture for the overall economic look for Montrose, at least when it comes to retail.
According to a use and excise tax report from the City of Montrose, the city reported an 8.9% increase in monthly sales (retail sales tax) for May from 2019 ($1,307,736) to 2020 ($1,424,673). The numbers for June are expected to be released sometime this week.
March and April reported slight decreases (-0.5% and -2%), largely due to the shutdown and limitations of non-essential businesses ordered by Gov. Jared Polis to combat the spread of the novel coronavirus.
Chelsea Rosty, director of Business Innovation & Tourism for the City of Montrose, said that for restaurants and hotels there was a period when it looked like the two wouldn't make up for a loss after experiencing a bad month, or a few months in some instances. Recently, returns have leveled out. But the capacity limits are hindering the restaurants' abilities to see similar returns to last year, even though the demand is there.
Demand is strong, but returns for both restaurants and hotels will be down by the end of 2020, she added, even though the outlook isn't completely dire.
"Things are performing better than what they expected," Rosty said of Holiday Inn Express in Montrose.
Chow Down and outdoor equipment vendors are thriving, Rosty said. Rather than traveling during the pandemic, the community is spending money locally for outdoor activities, and there was plenty of panic buying for dog food during a short period, leading to a high increase in sales.
But downtown retailers have not been so fortunate.
"Downtown retailers are struggling because they are losing walk down activity," Rosty said.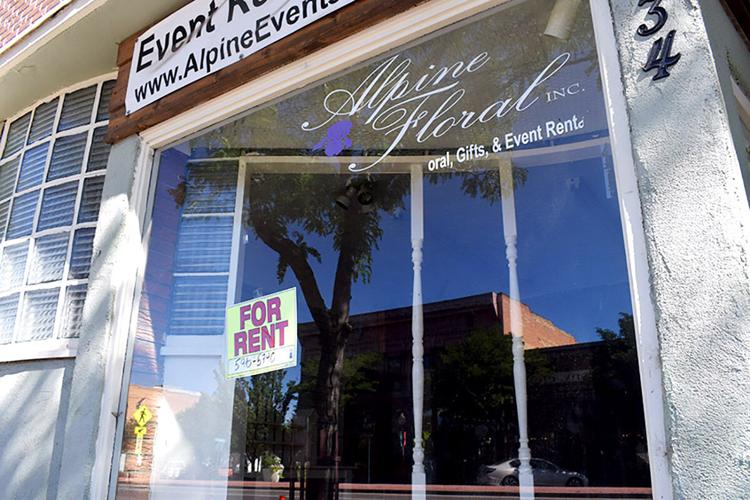 The loss of that activity has pushed a number of downtown businesses to close shop and adjust, including Alpine Floral, The Ginger Cat and Little Flower Hemp Company.
Alpine Floral has since moved to a different location (242 W. Main St., Suite 2), which occurred due to a variety of reasons, said manager Erin Slusarski. The impact of COVID-19 and other financial factors led to the company's decision to change locations.
The Ginger Cat has moved into another location, and was forced to shut down for weeks during the closure.
Intrinzik, located at 512 E. Main St., announced its permanent closure in April, and Mountain Country Cafe, found south of town, was forced to close recently, too.
Peggie Baker, owner and founder of Little Flower Hemp Company, said she plans to integrate delivery in the spring alongside the online business, where patrons can place an order.
"Our store was doing well before COVID, but after COVID, the street traffic just slowed to a half," Baker said. Her business was deemed essential and wasn't forced to completely close, but when visitors were able to return for in-person shopping, almost no one came in the store. She tried to make the spot more attractive by providing wellness items to coordinate with the hemp products, and organized the store with additional assets to make it more inviting, but it didn't help.
"Once the virus hit, that was it," said Baker, who started the business four years ago and had the shop for one year before having to close.
She applied for a Paycheck Protection Program (PPP) loan, aimed to help small businesses, which did provide some help. But for like many other businesses, the money ran out.
"You have to keep building on it," Baker said. That's the thing about the loans. It's great. But then it's gone and you still have to build and the base is not there. Your retail base is still not out there."
Baker has the online website, littleflowerhempcompany.com, has a Facebook page and she plans to transition to delivery in the spring. It's why she has remained positive, using the opportunity to transition into something more modern.
"I'm going positive and thinking forward," she said. "Delivery and online is the way of the future, so we want to jump in."
Baker doesn't fault anyone, and said it's sad to see the store go. But she and other local business owners aren't quitting.
"We're going to keep going. That's the good spirit of our town," she said.
Although downtown Montrose has seen repercussions from limited economic activity, with an increase in sales reported by the city for May, there's an optimistic outlook for June and July.
The city seems to be doing a lot better than communities that are completely tourism reliant.
"Our economy isn't 100% reliant on tourism," Rosty said. Rather, as a "hub" for surrounding communities, Montrose provides essential supplies and an abundance of restaurant choices.
But this doesn't mean Montrose's overall economy is leaps and bounds above 2019.
"The economy is behind 2019 because we have high unemployment numbers," Rosty said.
In April, the unemployment rate in Montrose County skyrocketed to 12.3%, nearly identical to the Colorado average at the time (12.2%) but much lower than the rate in San Miguel County (22.9%), according to county-level data provided by the City of Montrose.
The unemployment rate dropped to 9.3% in May for Montrose County, and was lower than the Colorado average for May (10%). Rosty expects the number to creep lower once the August numbers are revealed since the extra $600 per week sent to those receiving unemployment benefits expired on July 26. (President Trump signed an executive order on Aug. 8 to extend unemployment benefits, which includes $300 in federal money and $100 from a state's funds, if the state chooses to do so).
The numbers represent a stark contrast from last year. To compare, Montrose's unemployment rate in May of 2019 was 3%.
"2020 was supposed to be a big year for growth," Rosty said. She mentioned due to the high expectations, the city is down much farther than where it expected to be halfway through the calendar year.