The search for Delta-Montrose Electric Association's new CEO is in its final stages, DMEA board president Kyle Martinez said Friday, and the local electric cooperative is expected to make an announcement on the search process early next week, Martinez added.
Virginia Harman has served as acting CEO since March, when an independent, external investigation began concerning former CEO Jasen Bronec.
DMEA announced in May that Bronec was out as CEO, and at the time, the cooperative's board declined to disclose what prompted the investigation or any of its findings.
Martinez on Friday said the company is unable to share more than it did initially, though the investigation kickstarted the search process for a new CEO.
Martinez said he and the board, following a nationwide search, received around 80 applications from potentially qualified individuals for consideration, with many people applying from different industries and some with previous experience from other co-ops.
He added the company has improved the vetting process for candidates by embracing and introducing employee feedback, while having discussions on what a leader should look like and other key traits. Throughout the process, the board has also discussed the future of the industry and where it's going as factors to consider.
"We want to hire an individual who is a good team leader, has high ethics and morals, and a vision and future that aligns with the organization," Martinez said.
The new CEO will join DMEA following some internal changes at the top. Martinez assumed the role of board president June 22 after serving as vice chair for over a year. Stacia Cannon is now vice president of the board, and Bill Patterson is vice chair of Elevate Fiber, the company's wholly owned subsidiary.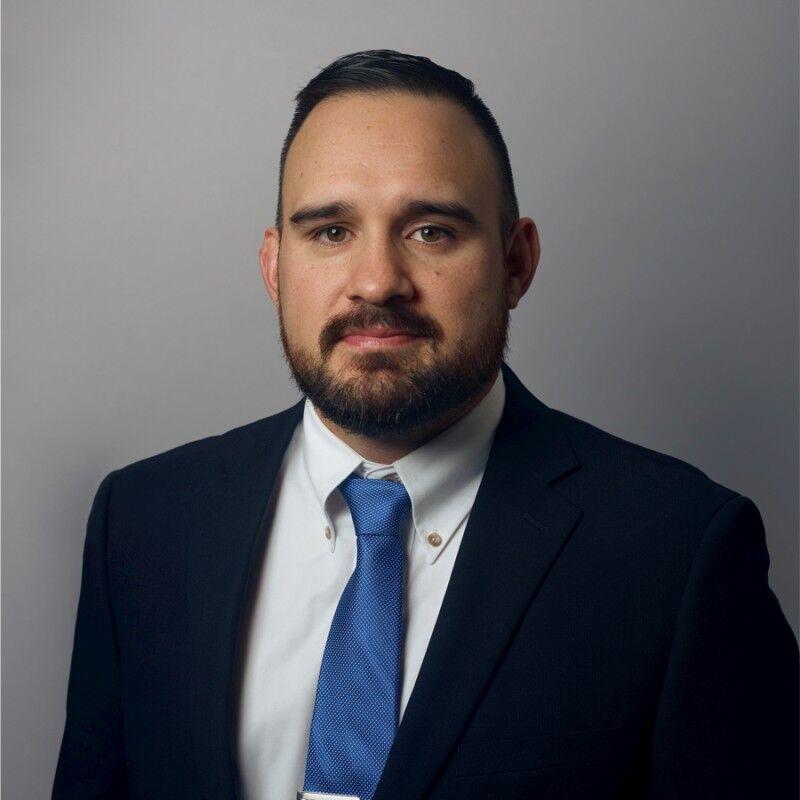 The incoming CEO will also join at a time when the cooperative cut $2.7 million (from 2019 to 2020) in wholesale power costs thanks to a new agreement with Guzman Energy, and announced a major solar project near Delta with Guzman.
The factors culminate and allow DMEA to stabilize rates and keep prices affordable, Martinez said, allowing local dollars to stay local. (Since the contract with Guzman is at a fixed price, DMEA isn't anticipating rate increases this year or next. Beforehand, there was anticipation that there could be a 2% to 3% increase in wholesale price.)
"We want to make sure we continue to represent our communities and do what's best for the members and always keep the members in mind," Martinez said. "It's pretty simple for me."
Though he's been mostly occupied with the CEO search, Martinez said he's thought about some short-term goals, like increasing board awareness of board activities, maintaining good relationships between members of the co-op and employees at DMEA, as well as "other things the team has in the works."
Martinez also serves as CEO for Touch of Care Hospice and agency manager for Touch of Care. (He also helps out at Martinez Farms.)
Having learned with experience in those positions, he plans to carry some of that over as board president.
"A lot of being with the board president is being able to work in a team setting, take the vision of eight different directors and bring it into one statement," Martinez said. "There's a lot of things that lend to that, like teamwork, working as a team and getting everyone on the same page."
During its annual meeting last month, DMEA awarded a share of $35,000 in grants to nine local businesses, and $3,000 in gift cards to promote local shopping.
In partnership with the Montrose Community Foundation, more than $50,000 was offered in scholarship funds to local students.
On the Elevate side, there's been positive momentum the past several months to provide high-speed and reliable internet service for Montrose residents.
In February, Elevate announced it had constructed 73 miles of new fiber-optic lines within Montrose, with 22 miles remaining to ensure 97% of city residents have access to 1 gig fiber internet.
Josue Perez is a staff wrizter for the Montrose Daily Press