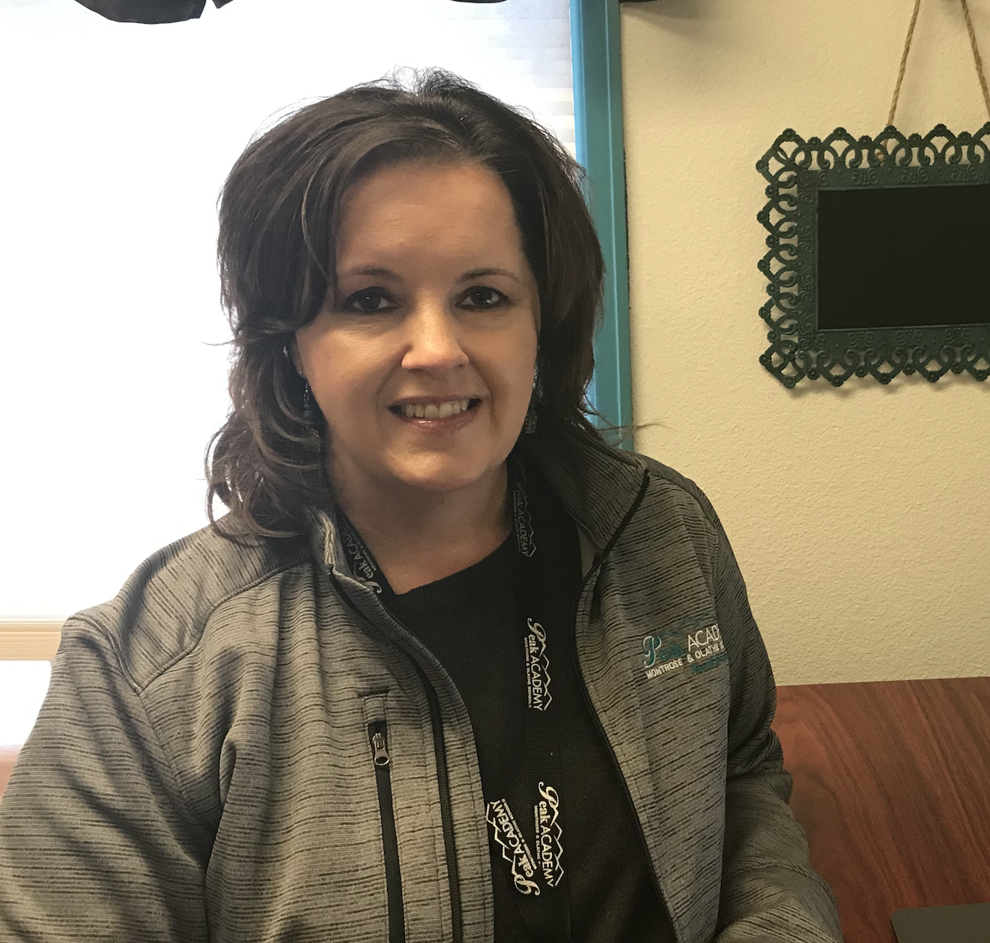 Throughout her 15 years in education, Sherrie Drost-Chacon has taken on various roles within the Montrose County School District with the goal of supporting students' academic growth. Though she decided to pursue a career in education in her 30s, Drost-Chacon's passion for youth has not waivered.
Growing up, Drost-Chacon moved around with her parents who owned a chocolate business in Michigan. Drost's Chocolate was a seasonal operation from Easter through Christmas. During the winter, the family would relocate to Florida throughout Drost-Chacon's education.
In the late 1980's the family moved to Silverton, where they remained for the rest of Drost-Chacon's high school years. A benefit from the move was the smaller class size in Silverton, which made her foster relationships with her classmates and teachers.
"I always felt like a number in the bigger schools I had been to because we moved so often teachers and students alike didn't get to know me," she said. "When I graduated there in '89, it was a class of six, so I really remember feeling like a name, instead of a number. I felt like the teachers knew me and I felt like I received a quality education."
She began working with children at her own daycare and started a family in Arizona. As her daughters grew up, she decided to move to Montrose to be closer to family. Drost-Chacon opened a daycare and offered a preschool program out of her house for several years.
Then she decided to go back to school. While she initially set her sights on earning a degree in accounting, she realized her passion for impacting children's lives. While still running the daycare, she enrolled in courses through Colorado Mesa University's Montrose campus.
"I did my daycare during the day and I would often take my daycare kiddos with me to my college classes and I would wait on the steps at the library for families to come pick up their kids right before my classes," she said.
Her first teaching job was as a third-grade teacher at Northside Elementary in 2006. After her first academic year, Drost-Chacon said she learned about the resiliency of students and their eagerness to learn. She was also given the opportunity to loop, teaching third graders and then the same students in fourth grade.
"I had the same class for two years and that was really helpful," she said. "I learned who the kids were and what they needed to succeed and excel."
Drost-Chacon taught third, fourth and fifth grades over the course of her first six years at Northside before transitioning to the school's academic coach for three years. At that time, the district hired academic coaches at all the elementary schools to collaborate with teachers to support deep data conversations and focused planning based on data.
"By the time I hit my second year as an academic coach, I definitely wanted to move into a principal role," she said. "I had been working on getting my master's degree in leadership, so I did that and then an opening came up at Johnson Elementary for a dean of students."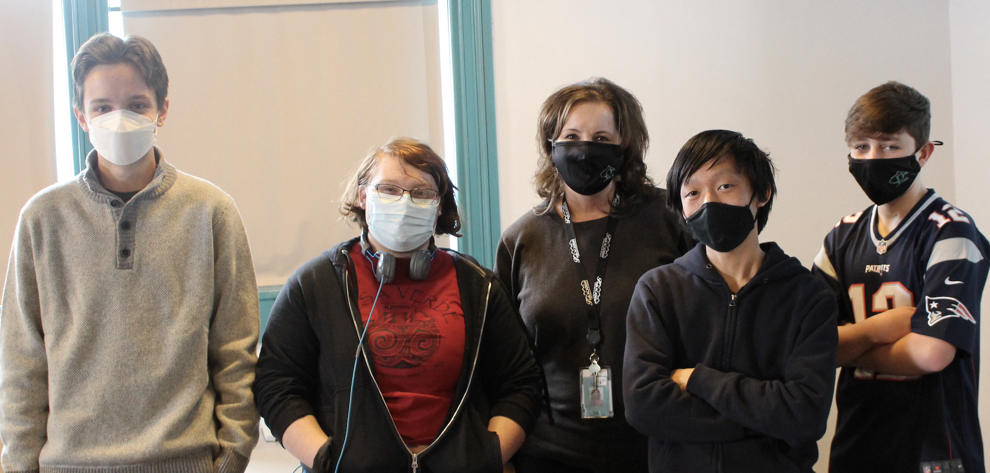 She applied and was selected to fill the dean of students position, which she held for one year before becoming the assistant principal at Johnson Elementary for four years. During the 2018-19 academic year, Drost-Chacon split her time between Johnson and Cottonwood Elementary, serving as the interim-principal at Cottonwood during the second semester to support the district in its transition.
"That was a great experience and it made me excited to apply for the next opening," she said. "When this position opened up at Peak Virtual Academy, I knew I wanted to apply, and this is what I wanted to do."
However, the interview process would prove much different than Drost-Chacon had been through previously with the district due to the COVID-19 pandemic.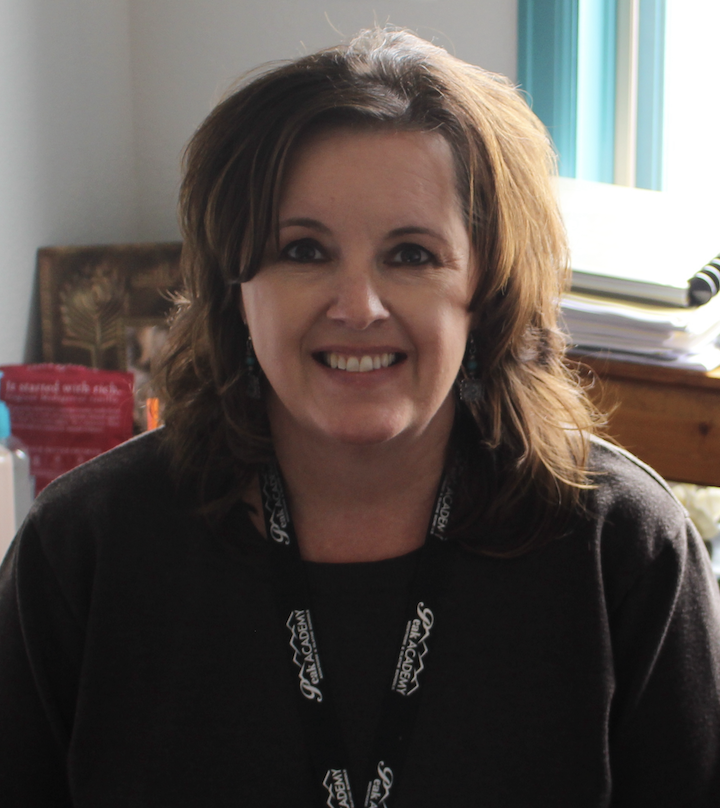 "With Peak, my interview had to be on Zoom (app-based video conferencing) and I was doing it out of my bedroom because I didn't have a home office and my two daughters were also home, one teaching remotely in another bedroom and the other one doing college courses in another part of the house," she said. "At that point, I was doing all of my meetings by Zoom and it was a very different experience not being formally at district office with the interviewers."
Although the interview process seemed less formal over Zoom, Drost-Chacon said it remained professional but seemed odd to interview for a principal's position from her bedroom. Given the circumstances though, she knew the changes to the process would be worth it because if she were given the opportunity to serve as Peak's principal, it would continue to fuel her passion for education.
"It's been a wonderful transition here," she said. "As a new principal, you know your focus needs to be on building relationships with students, staff and families. Getting to know new students when you only see a small fraction of their faces has proven to be challenging. Safety is number one, of course, and now it's just a new layer of safety."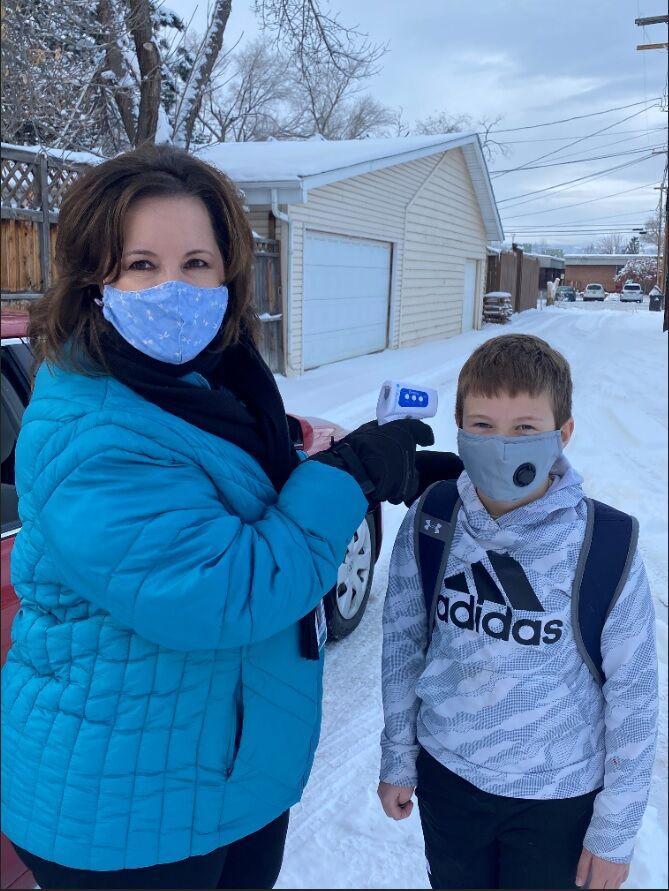 At Peak Virtual Academy, Drost-Chacon said she and her staff have been focused on keeping staff and students safe through social distancing, wearing face coverings, screenings, and cleaning surfaces. Students who attend Peak can enroll in grades three through 12th with separate buildings for the elementary and secondary students. The campus set up has helped the school limit outbreaks.
"We have to keep them separate, so the elementary students don't come in the main building where the secondary students' classes are unless there's inclement weather to eat lunch," she said. "We also decided to do our elementary screenings in the back alley. So, there's just been some changes to the start of our day and throughout the day because everyone has a part in wiping surfaces down."
Learning through a hybrid model is not new for students who attend Peak Virtual Academy, which caused less of an impact for families and staff when COVID-19 mitigation strategies came out from the district. Still, Drost-Chacon said her role as the principal is to ensure the campus environment remains safe and staff continue to provide students with rigorous education daily.
"The teachers here are very focused," she said. "They know their students very well."
As she continues her first year as Peak's principal, Drost-Chacon acknowledged how supportive her staff has been in helping her transition from working solely at an elementary campus to a hybrid campus with both elementary and secondary students. 
"Everyone here has been so supportive to not only help me learn and understand the model here of hybrid learning, but also the background of how they got here, what works and doesn't work. We are very collaborative."
She has also met with the staff to review goals they had for the campus prior to Drost-Chacon's arrival to ensure they remain on that path. Currently, the elementary online curriculum as well as What I Need (WIN) time at the middle school level are priorities Drost-Chacon is collaborating with staff to improve. Additionally, Peak Virtual Academy is working closely with its new parent committee and Peak's student council to raise money for their Green Space Project, which will bring a much-needed grassy play space for students in a current vacant lot on campus.
Drost-Chacon will be finishing her 15th year as an educator with the Montrose County School District this year. Whether she is teaching in the classroom, supporting teachers' professional growth, or leading a school, Drost-Chacon remains driven to support her students achieve academic success.
Outside of school, she enjoys outdoor recreational activities like camping, hunting, and fishing with her husband and their blended family of six children and four grandchildren.
This feature is part of a series on principals with the Montrose County School District.