A heavy snowfall this past winter and plenty of moisture this spring means that fall colors are due to arrive right on time this year, and they've pretty much arrived.
"We will start to see color change in the next couple of weeks," said Sandy Snell-Dobert, a spokeswoman for the Black Canyon of the Gunnison National Park, in early September. "Fall color change is dependent on how much moisture you get year-round."
It's almost impossible to predict when exactly the colors will change, but you can pay close attention to how wet or dry it has been, said Snell-Dobert.
This weekend, the colors are expected to be out in full force. 
Montrose County and the surrounding areas are ripe with places to experience the beautiful color transitions of fall.
Red Mountain Pass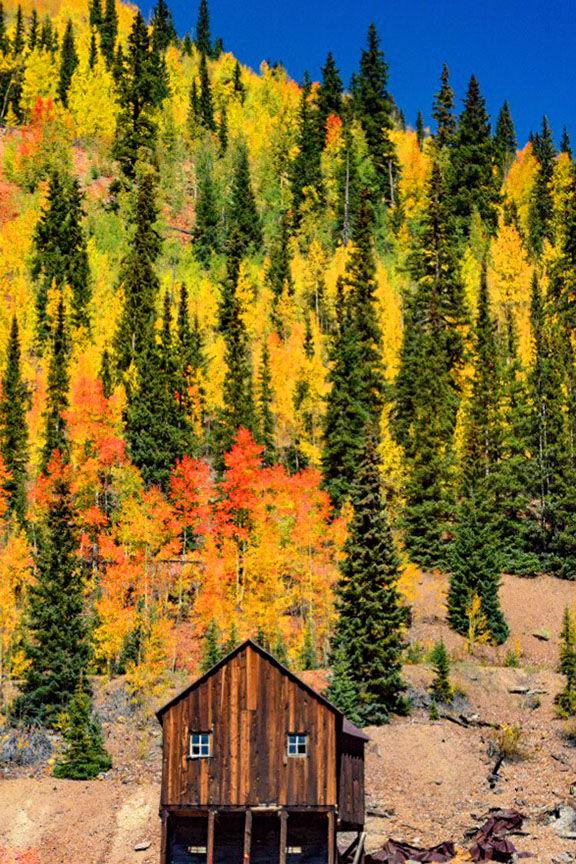 With an elevation of more than 11,000 feet, Red Mountain Pass boasts amazing views of fall in the San Juan Mountains. The pass is located on U.S. 550 between Ouray and Silverton, which are part of the San Juan Skyway Scenic Byway.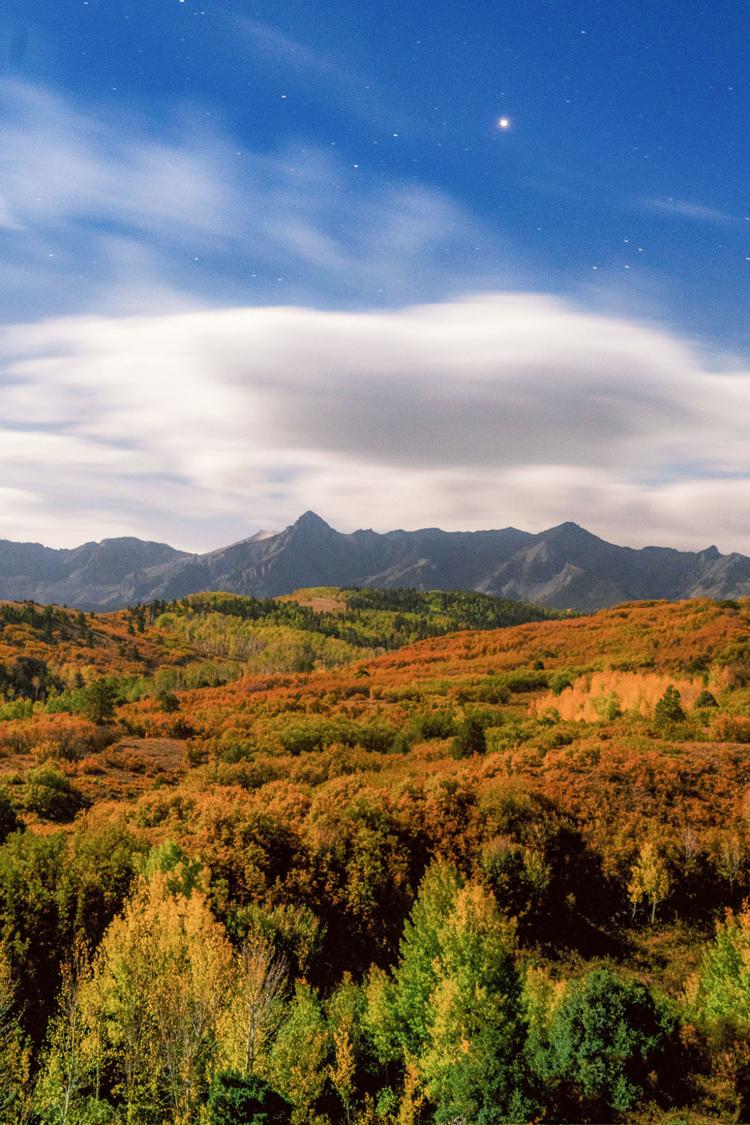 The Dallas Divide located west of Ridgway along Colorado 62 is one of the best view points for photographers and travelers looking to experience fall in Colorado. With Mount Sneffels peaking in the background, it is a beautiful place to capture the perfect photo.
The Uncompahgre National Forest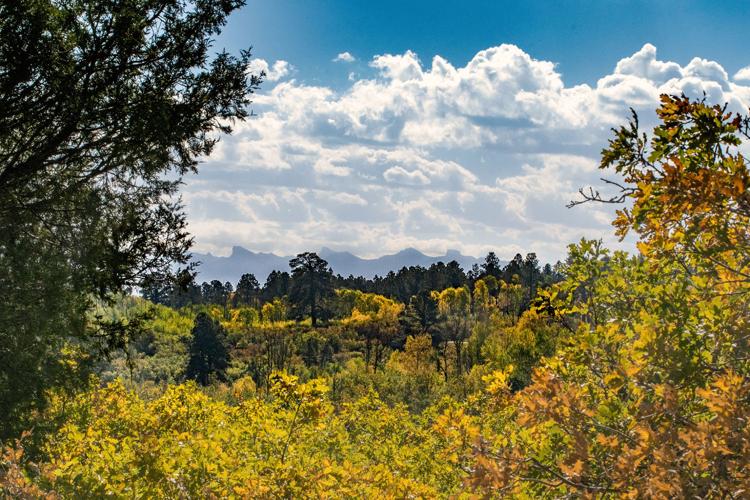 The Uncompahgre National Forest offers some of the best fall scenery with more than 1 million acres of land. Witness the varying hues of red, orange and yellow trees in the Uncompahgre wilderness center that borders Ouray just south of Montrose.
Chipeta Lake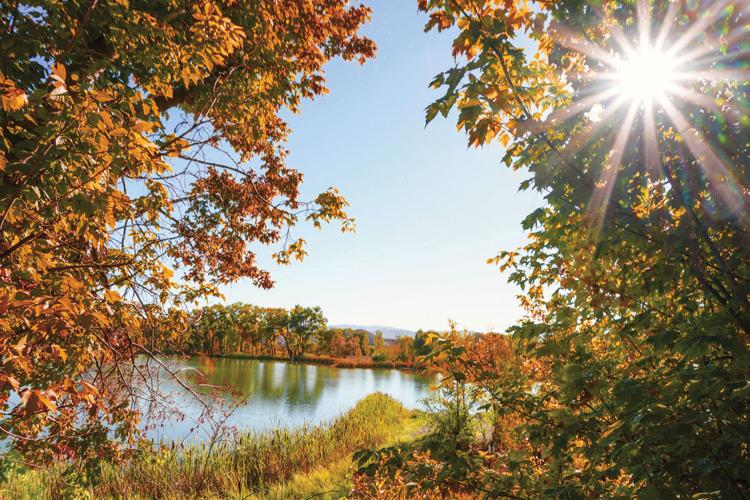 For an autumn view that's closer to home, Chipeta Lake, located at 17253 Chipeta Road near the Ute Museum, offers offers lake views surrounded by the magical colors of fall.
Riverbottom Park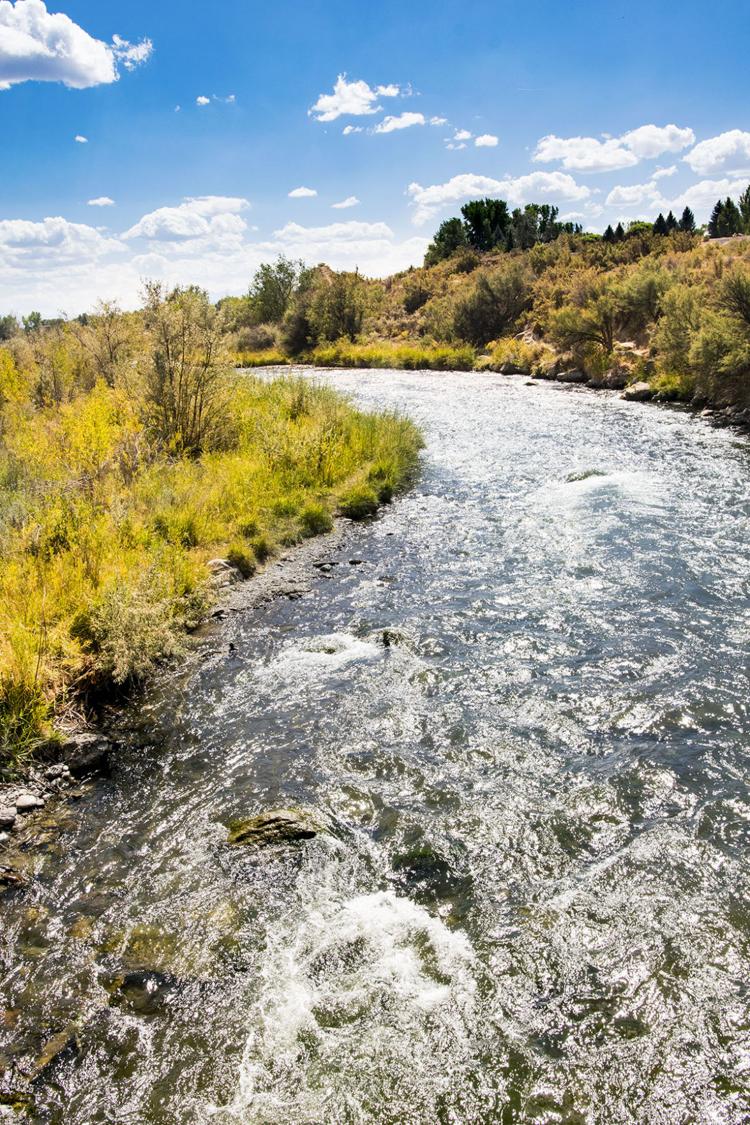 Riverbottom Park is also a great local spot in Montrose where active locals go to walk, bike, and hike along the many paths and Uncompahgre River. Fall colors will be visible from all around.
Black Canyon of the Gunnison National Park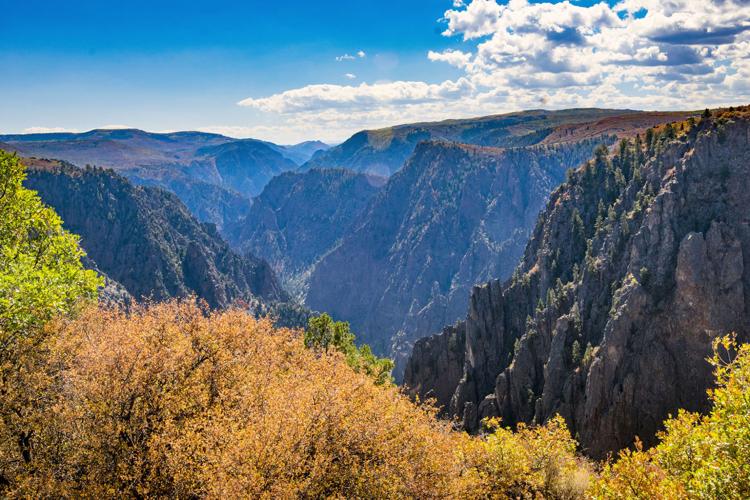 "What we usually see at Black Canyon are the oaks that begin to change," said Snell-Dobert. "Last year it was so dry and the oaks were so dry that they just turned brown and fell off. But this year it is moist enough that we should get to see that color change."
Snell-Dobert also said that Black Canyon tends to be less busy in the fall, making it prime-time for local visitors to enjoy the colors rather peacefully.
At Black Canyon, any of the viewpoints are great places to view the colors, said Snell-Dobert.
"You're going to see the colors from the south rim and the north rim," she said. "There are more oaks on the South Rim so that would be better viewing. But really anywhere you look seeing the fall colors will be pretty amazing."
Emily Ayers is a staff writer for the Montrose Daily Press.