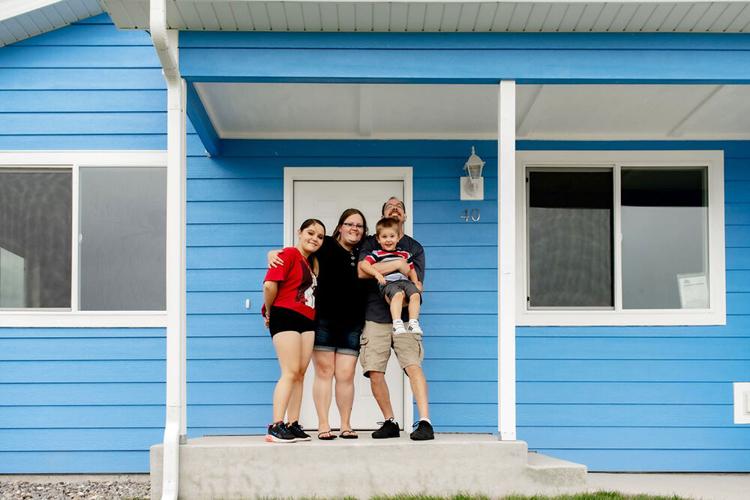 A dream of sitting at the dinner table with their family for a meal will soon be a reality for Les and Katy Mascarenes as they take ownership of their new home, through the homeownership program with Habitat for Humanity of the San Juans.
A foundation built with love for a family in need changed the lives of the Mascarenes family in Montrose as Habitat volunteers constructed a 1,300 sq. ft., four-bedroom home. Habitat was able to construct the residence without the cost of the land at $105 per square foot. That dropped the house cost into the low $200,000 range, despite the appraised value being around $230,000.
Erica Madison, executive director, and Mascarenes welcomed HFHSJ partners into the house this past week to show how their donations are changing lives.
Prior to the tour, Madison noted how the neighborhood is a mix development of HFHSJ homes and fair market homes in an effort to dispel the perception of Habitat neighborhoods.
"One of the things that people say about Habitat and questions or concerns they have in our development is 'If you're developing whole neighborhoods, aren't you developing ghettos?'" she said. "It's just such an unfortunate misnomer or perception because what you're standing in right here is one of 12 Habitat homes on this street."
While Habitat has built multiple homes along the same street, the Mascarenes' residence is unique because it has four bedrooms to meet the family's multi-generational needs. The house is not equipped to accommodate the extra bedroom, so the floorplan had to be adjusted.
"Everybody needs to have their four walls of space," Mascarenes said.
The Mascarenes were selected from a pool of applicants after Habitat secured a development opportunity. As part of the anonymous selection process, Madison said they look through various criteria, one being overcrowding in the home.
"When you have a 13-year-old girl and a 12-year-old boy living in the same bedroom, that's overcrowding," she said. "So we're really happy to be able to give them their own space and grandma was sleeping on the couch."
Walking into their house for the first time, Mascarenes couldn't believe it was theirs.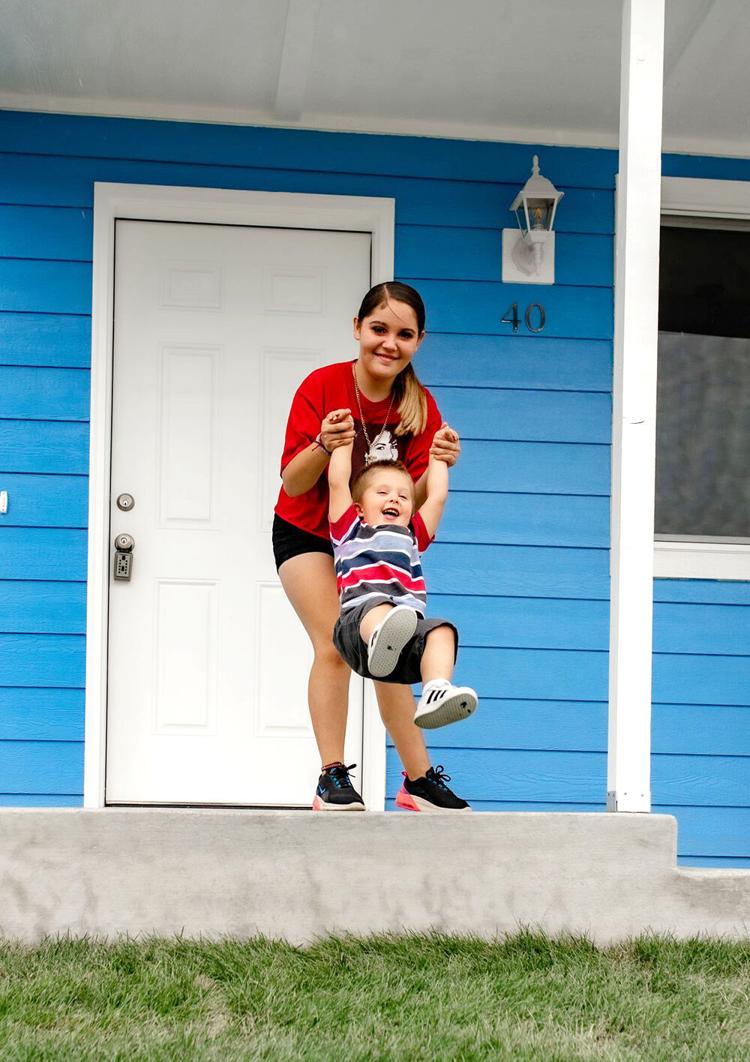 "It's just amazing," she said. "It really is all the things you take for granted until you start building a house and say, 'Wow, look at all this room.'"
The family is set to move in soon. Carter, 2, and Isabel are both excited.
"We live in a trailer park and every time we turn left, my little boy, he's 2, says, "'New house, new house' and comes in here and jumps around," she said.
Once the family gets moved in, Mascarenes said she is looking forward to having a family dinner and watching movies in the same room.
"We ordered furniture and we will have a sectional so all of us can sit on the couch and watch a movie, not three on the couch and one in the living room," she said. "And we got a kitchen table to just sit at our kitchen table before a meal and pray together."
Habitat worked with the USDA on the mortgage, which helped get the house built amid the coronavirus.
Taking a chance to apply through Habitat, the Mascarenes thought their odds of 1:60 were slim to the point they almost didn't apply. But from the experience, they can begin a new chapter of enjoying the simple things together as a family with movie nights on the couch and meals together to catch up on life.