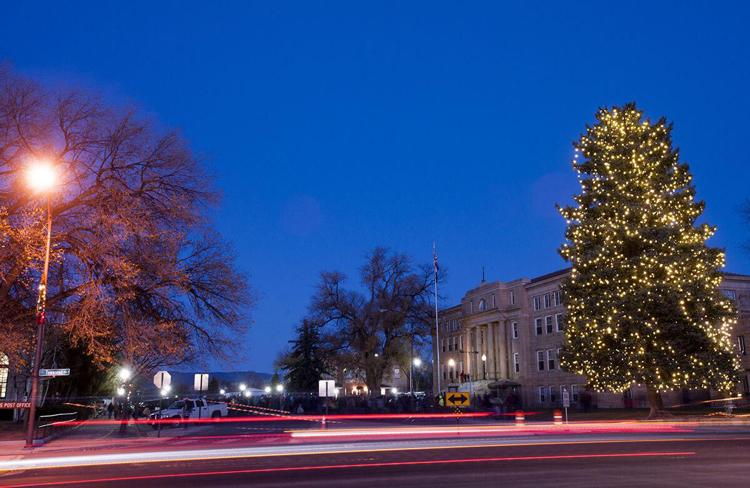 Montrose is lighting up for Christmas.
Every day, more lights and Christmas decorations can be seen adorning downtown Montrose.
"A lot of work, time and energy goes into decorating Montrose, and I think it makes a difference in the community," Mayor Barbara Bynum said.
"I'm looking forward to seeing the big tree at the county courthouse, and I like the way there's new outside lights strung across the street by centennial plaza and that will look festive. Now we just need it to snow."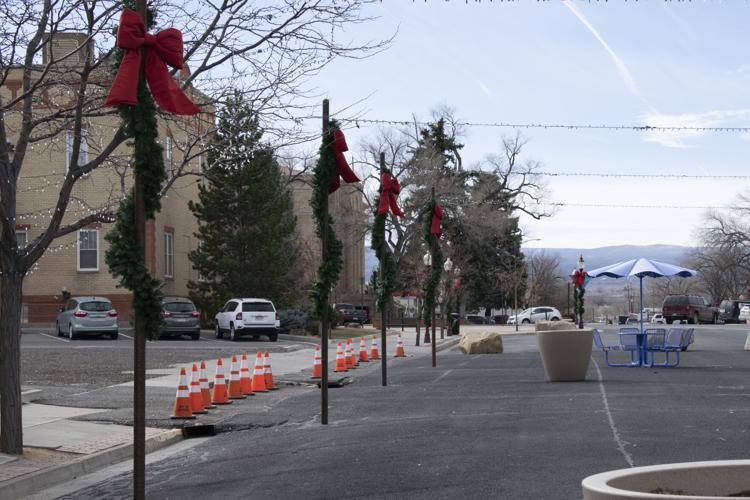 With COVID-19, festivities will look different this year.
While Montrose will still celebrate the holidays with Christmas lights and the lighting of the tree on the Historic Montrose County Courthouse lawn, the tree lighting will no longer be held as an event.
"We've had to cancel a lot of the holiday events that bring people together, and we're sad about that, but putting traditional décor up is something we can do," Bynum said.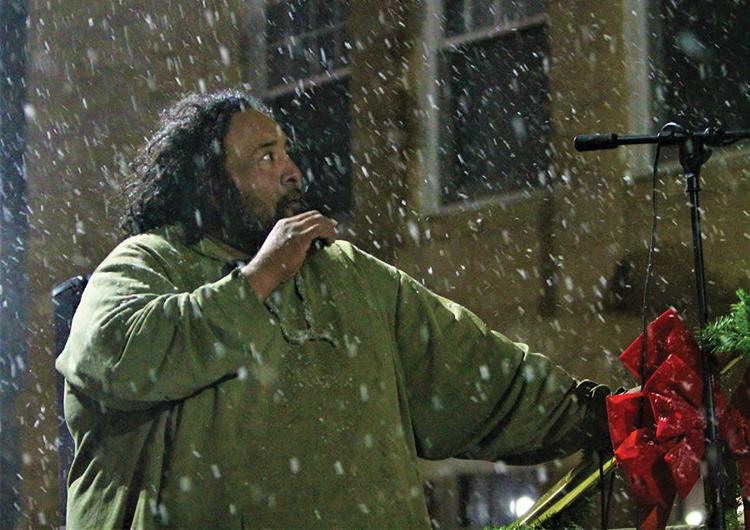 Putting up the Christmas decorations takes a great deal of work and time.
"The parks and streets division work on them all of November to put them up," William Woody, office of business and tourism communications manager, said. "There's no exact number of man hours, but we have 15 employees who work through the month."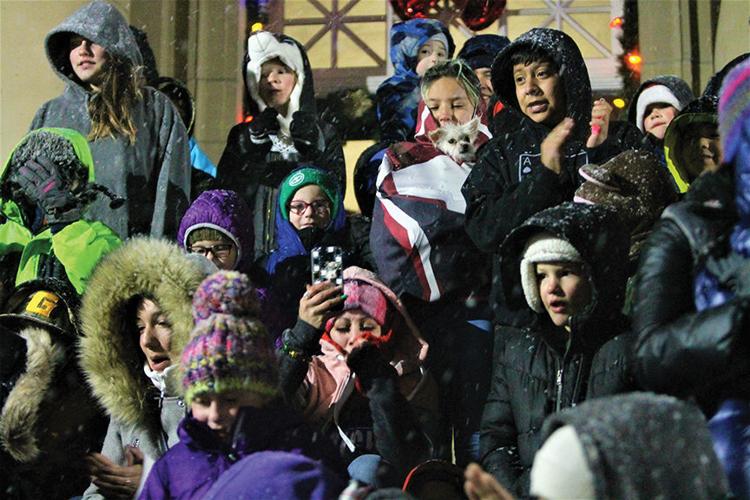 Each year, the public works department replaces and adds lights to the decorations.
The budget for the downtown decorations comes out to around $10,000 each year, including maintenance cost.
"They aren't metered separately, so we don't see a difference in cost," Woody said.
"All are LED, though. We've transitioned to LED over the last few years and this has cut down on energy usage."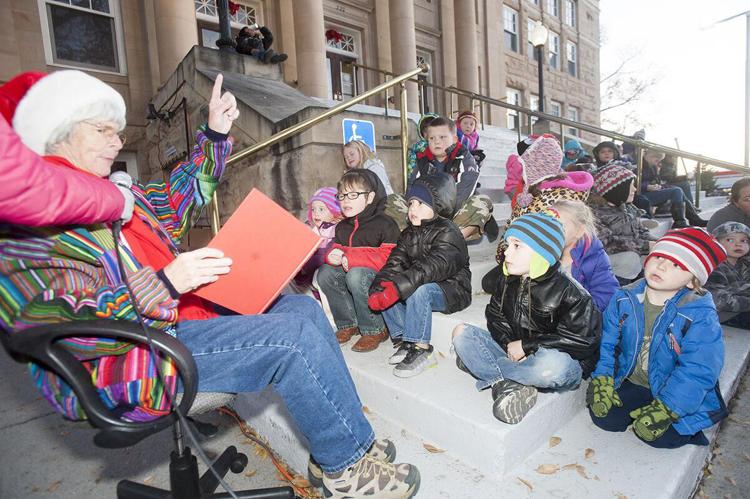 "Our tree lighting event is a big deal," Woody added.
"We would turn on the lights and the tree at the same time. We'll still turn them on, but there's no event. It changes the look and feel of the town to have these lights, especially downtown."
Public Works oversees every part of the town decorating, including storing the decorations.
"When you go to public works, they have all this storage shed space, and you can peek in and see the Christmas décor," Bynum said.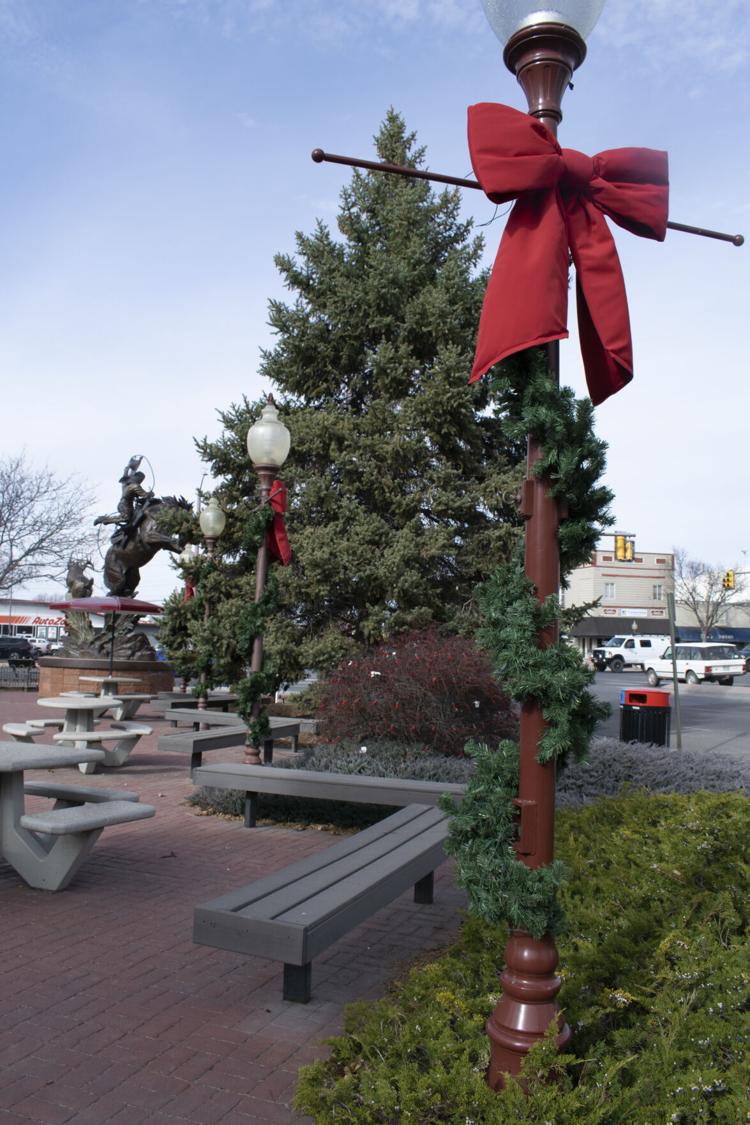 "Storage is a big job that our public department takes on. They don't look like they would take a lot of room when you're admiring them around town, but they do. They do a great job of taking care of our décor."
While Bynum is disappointed about canceling the event, she said she is looking forward to keeping the community healthy.
"This will help keep businesses open. It's a sacrifice we have to make."