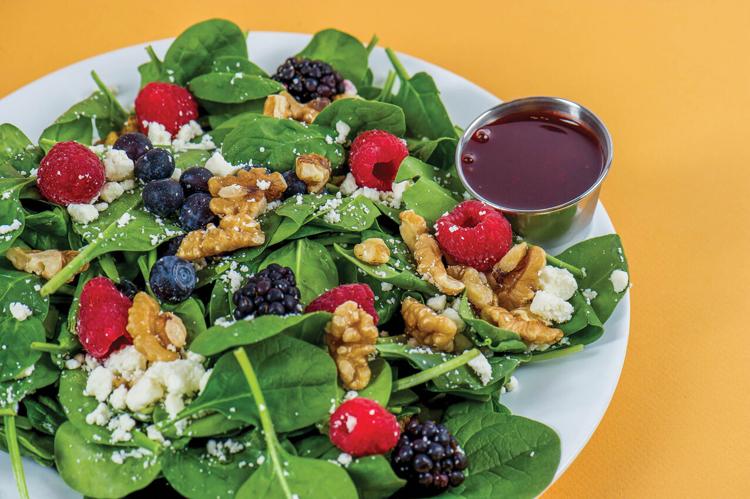 Thinking back on my childhood, I was a very picky eater. I allowed a great many things to pass me by, in a culinary manner of speaking, because they just "didn't sound good." No mushrooms, no avocado or guacamole, no cilantro, no dressing on my salads, nothing that sounded "weird."
The little girl that spent mornings watching Julia Child on PBS, who stood on a chair at the stove, wearing a hand stitched apron, dreaming of being a chef, was not truly able to embrace food for what it was.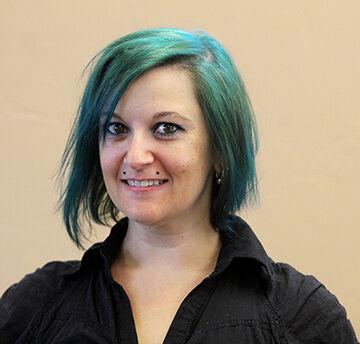 An experience to be had, a risk to be taken, an unexpected flavor profile to unearth, a new favorite thing to discover. At the age of 16, I took a job in my first kitchen, as a dishwasher. The menu there was unexpected, and full of things I had never tried. I found myself branching out and trying new foods. I grew to love cilantro, I began to hone my palate, to learn to pair ingredients. I was still, however, somewhat cautious.
Several years later, at the age of 23, I took a job at a prestigious restaurant. Prior to each shift, we were required to taste the special of the day. I recall approaching the foie gras with trepidation, after all, it was liver! I just knew I was not going to enjoy it. Imagine my surprise when, after taking the tiniest bite, I happened to love it!
That moment was, for me, life-changing. Now, I take the exact opposite approach to food, I am willing to try anything once. The biggest change for me, stemming from my newfound willingness to explore foods I had once disliked, was learning to love salads.
Previously, I had always eaten salad without dressing, or avoided it completely. As such, I found them utterly lackluster. I found, however, that a good vinaigrette can turn simple, fresh ingredients into something spectacular.
Vinaigrettes date back to ancient Babylon, when the most basic oil and vinegar blend was used to dress greens. Ancient Greece and Rome also boasted widespread use of the oil and vinegar blend.
The first use of the term vinaigrette, in English, appeared in 1699, in John Evelyn's "Acetaria," although the use of oil in the "condiment prepared with vinegar" goes unmentioned. In 1877's "Cassel's Dictionary of Cookery," the definition goes on to include ingredients such as herbs, shallots, onions, and mustard to enhance flavor.
Vinaigrettes are simple, in essence. Three parts oil, typically olive oil or canola, and one part vinegar of choice, with additional ingredients to add flavor. The possibilities are endless. A simple oil, vinegar and herb blend will easily separate, requiring shaking between uses, but makes a perfect base for pasta salad. A traditional Italian dressing is a perfect example of this. An emulsified vinaigrette includes a stabilizing ingredient, usually eggs or mustard, to achieve a creamy, homogenous dressing. Examples include French vinaigrette, creamy Caesar, and the balsamic vinaigrette which is a versatile dressing that can be used for salads, or to jazz up healthy recipes such as roasted sweet potatoes. Berry-based dressings are the perfect choice for a mixed green salad that also satiates a sweet tooth.
Whatever your choice in dressings may be, as with all my recipes, please experiment with your own flavor profiles. Add chipotle and lime to a mango and white wine vinegar dressing for a bit of kick. Blueberries and balsamic make a fabulous vinaigrette for a delicious spinach salad with red onion, bell peppers, and cherry tomatoes.
Adding a little sesame oil (do not use sesame as the main oil for your emulsification!), a dash of soy sauce, and a little Sriracha to an orange-based dressing with rice wine vinegar makes an amazing Asian-inspired salad. As always, a base recipe can be customized however you want it to be.
Basic Fruit-Based Vinaigrette
1 cup fresh or frozen fruit of your choice
1/3 cup vinegar of your choice
1 tablespoon Dijon mustard
1 cup olive or canola oil
Additional herbs/ingredients for flavor
In a food processor, blend fruit, sugar, and salt until smooth. Add mustard, vinegar, and additional flavor ingredients, and blend until smooth again. Slowly add oil, a few drops at a time, until it has all been incorporated into a smooth, homogenous mixture. If the dressing is too thick, you may slowly add water to the desired consistency.