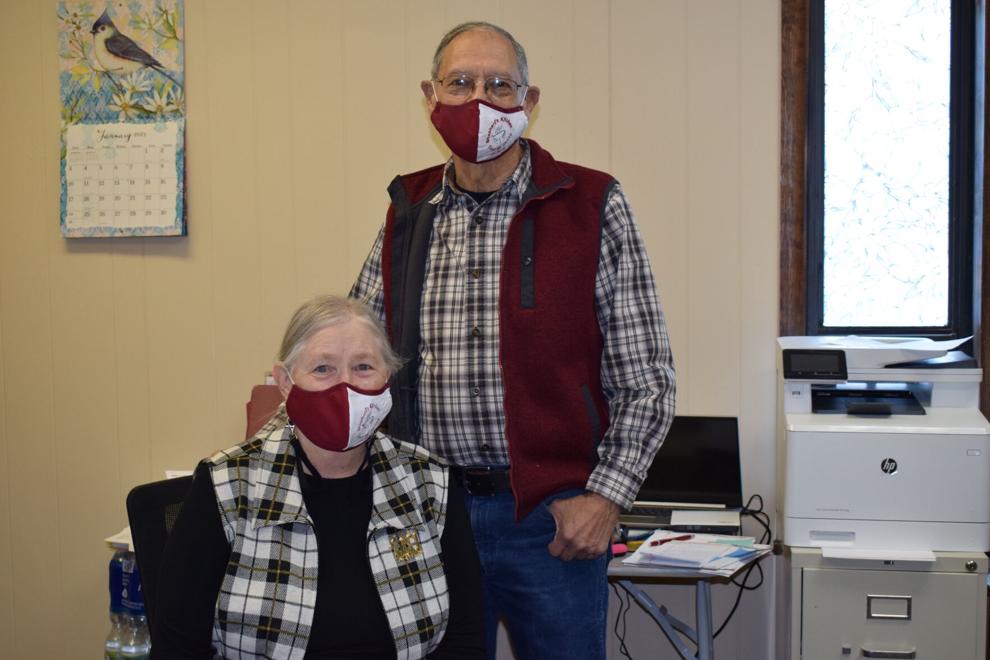 For the first time in two years, the Shepherd's Hand charity will have its core functions under one roof.
The Shepherd's Hand Center, which is open to the community at large, provides a place for meals catered from a certified food trailer; food distribution and, for those in need, storage/hygiene options. As well, it hopes to provide space for other nonprofits to serve their clients whose situations are similar to those Shepherd's Hand typically helps.
"It's going to be fantastic. Everyone is just excited to be able to come over here," founder Garey Martinez said. "We can bring all these nonprofits who are working clients here."
The center is located in leased space at 505 S. Second St. Starting Monday, its doors will be open from about 7 a.m. to 5 p.m., weekdays. COVID-19 prevention measures are in place, including required mask use, temperature readings, social distancing and cleaning.
"We're making sure it will be totally safe for everybody, our volunteers as well as our clients," Martinez said.
The Center for Independence is excited about the opportunity having Shepherd's Hand Center provides the people it serves, Candis Coca, regional program manager, said.
The Center for Independence assists those with disabilities of any kind, with a variety of programs and services, such as helping them file for disability benefits, job training, and connecting them with other resources — like the ones Shepherd's Hand provides.
"We work well with our food banks here. The idea is to come in there (Shepherd's Hand Center) and offer some wraparound services to get them going," Coca said.
The Center for Independence has offices in Montrose, Grand Junction, Salida and Glenwood Springs, with the Montrose location covering all of the Region 10 League for Economic Assistance. (Region 10 serves Montrose, Delta, Gunnison, Hinsdale, Ouray and San Miguel counties.) Broadly, it assists those with physical, psychological, or cognitive disabilities, as well as the sight- and hearing-impaired, and advocates have helped at-risk clients avoid becoming homeless.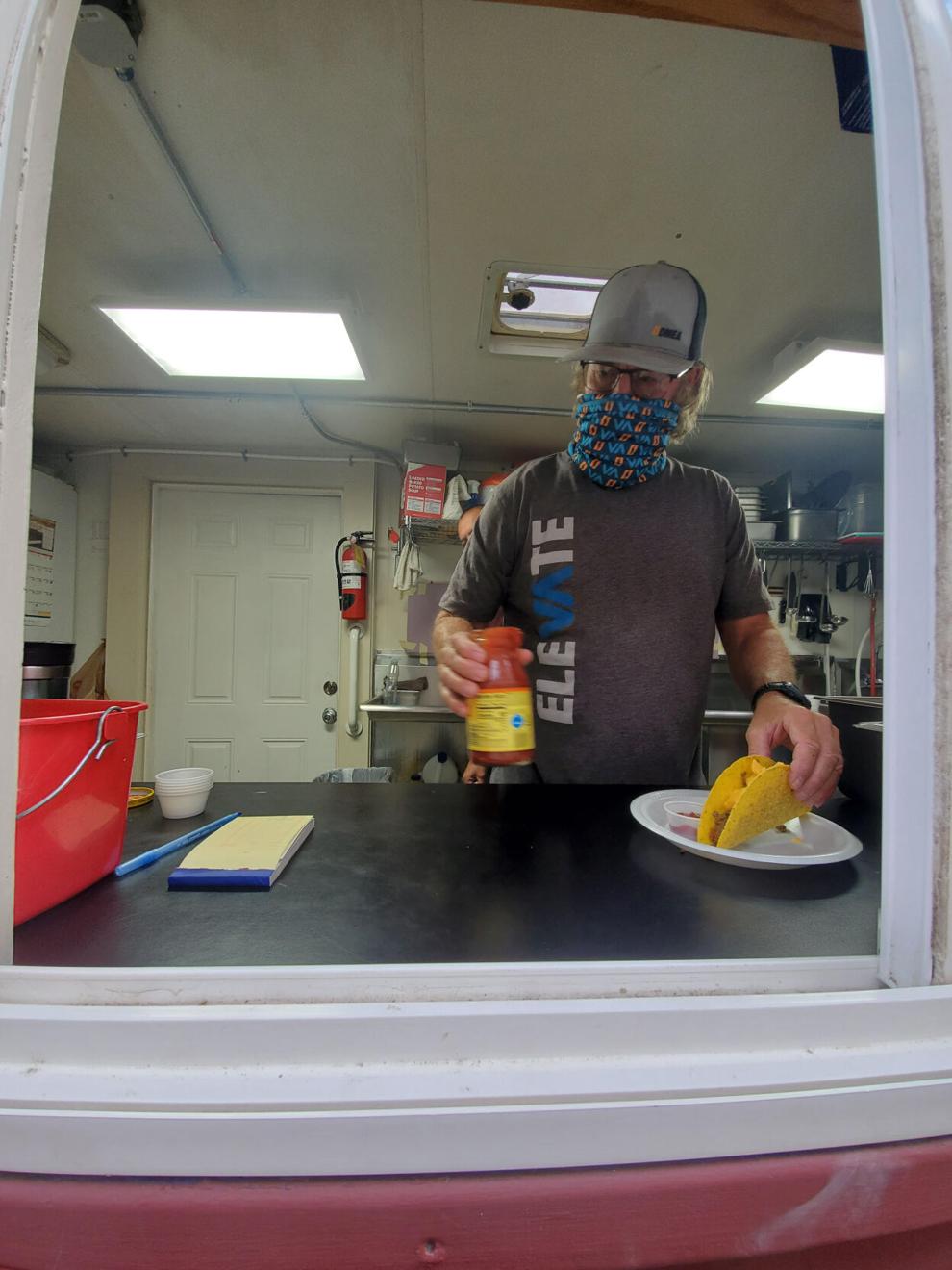 Coca noted a case in which the Center for Independence was able to get a woman's disability application approved, with back pay on her eligible benefits — thus saving her from homelessness.
Clients have to be proactive in seeking the center's help: "We won't do it for you, but we'll do it along with you," Coca said.
Although the Center for Independence can provide advocacy and assistance with disability benefits, its resources for addressing immediate needs such as hunger are limited. That's why services like Shepherd's Hand are vital, Coca said.
From the Shepherd's Hand food trailer, which formerly was parked at the United Methodist Church, Martinez's volunteers serve up breakfast from 8 — 9 a.m. and lunch from 11 a.m. to noon. Martinez stressed the meals are prepared in the food trailer; he does not operate the center itself as a restaurant.
He also is not using the building as a homeless shelter. The South Second Street location is the 5 p.m. pick-up site for guests of the Lighthouse emergency overnight shelter, which typically closes for the season in April.
Food distribution shifts to 505 S. Second St. on Monday. Distribution times are from 9:30 a.m. — 12:30 p.m., Mondays and Thursdays going forward, only now, people will be able to pick their own items from the donated food. "They get to 'shop,'" said Martinez.
The Shepherd's Hand Center allows the services Martinez formerly provided at the Mexican American Development Association building to take place at one location, for the first time since 2019.
With help from local churches and others, Martinez was still able to provide food boxes to the hungry, by distributing them from Cedar Creek Church. Shepherd's Hand also addressed the additional need that arose when the Christ's Kitchen daily lunch site had to shutter. Guests that might have otherwise dined at Christ's Kitchen instead received hot meals via Shepherd's Hand.
Martinez first used the United Methodist Church's commercial-grade kitchen to prepare those meals. When the pandemic hit, that kitchen was no longer an option, but the church's leadership allowed Martinez to park a food trailer in its rear courtyard and serve meals there.
Martinez called the church "absolutely wonderful" to work with. "We couldn't thank them more," he said.
With the opening of Shepherd's Hand Center, the meal and food distribution services all come together, plus Martinez was able to add showers, laundry and storage lockers for those who need them, which he had not been able to do since leaving MADA. (Again, the center does not operate as a homeless shelter with overnight guests.)
"One of the biggest needs was, we needed lockers, a place for people to send and receive their mail," Coca said, of some of the Center for Independence clients, who don't have a fixed address — including for the receipt of benefits to which they are legally entitled.
A safe place to store valuables during the day and a place to shower are both important to those without homes, she said.
Her own organization sees that homeless people who also have a disability can be fast-tracked through the benefits system because of critical need.
"It costs taxpayers more money for homeless folks than it does to have them on benefits. If we can get them services and get those benefits, that money goes back into our economy," Coca said.
Martinez is eager to open Shepherd's Hand Center to community members, regardless of whether they are in need. To help drive its success, he needs more volunteers.
"Volunteers is the really big need right now. We have lots of food and the ability to help the community, but we need volunteers," he said.
"Even if it's just an hour once a week, whatever they're willing to help with will be appreciated and needed."
The Center for Independence in Montrose is located at 245 S. Cascade Ave., Suite B and can be reached at 970-765-2016. The website is cfigj.org.