The crafted Lummi Nation totem pole is nearing completion of its "Red Road to D.C." journey, on its way to the Smithsonian National Museum of the American Indian (NAMI) in Washington D.C and scheduled to arrive July 28 or 29.
Carved by the Lummi Nation people, who reside near Washington, the pole raises awareness of the need to protect sacred sites, and Indigenous issues — it features red handprints, meant to symbolize the missing cases and murders of Indigenous women.
A baby locked in a cage embodies the crisis at the U.S.-Mexico border. An orca fin on the pole directly references the Lummi Nation's campaign for the release of Tokitae (also known as Lolita, her stage name), a killer whale who has lived at the Miami Seaquarium since 1970.
But before the 25-foot long, 4.900 pound pole embarked on its two-week journey (which officially started mid-July) aboard a tractor-trailer, it stopped in Ridgway late last month. Taylor Rees, a documentary filmmaker who lives in Ridgway, is acquainted with Phreddie Lane, tour manager, and Jewell James, the totem pole's lead carver (the House of Tear Carvers of the Lummi Nation in Washington participated in crafting the totem pole).
After meeting with Gov. Jared Polis in Denver, Lane and James' next stop was Durango. Rees offered the tour team a place to stay in Ridgway (Durango would be their 85th stop, so it was a good opportunity for some rest), and at the last minute, Great Old Broads for Wilderness, a non-profit organization from Durango, helped organize a public event at the Ouray County 4H Event Center.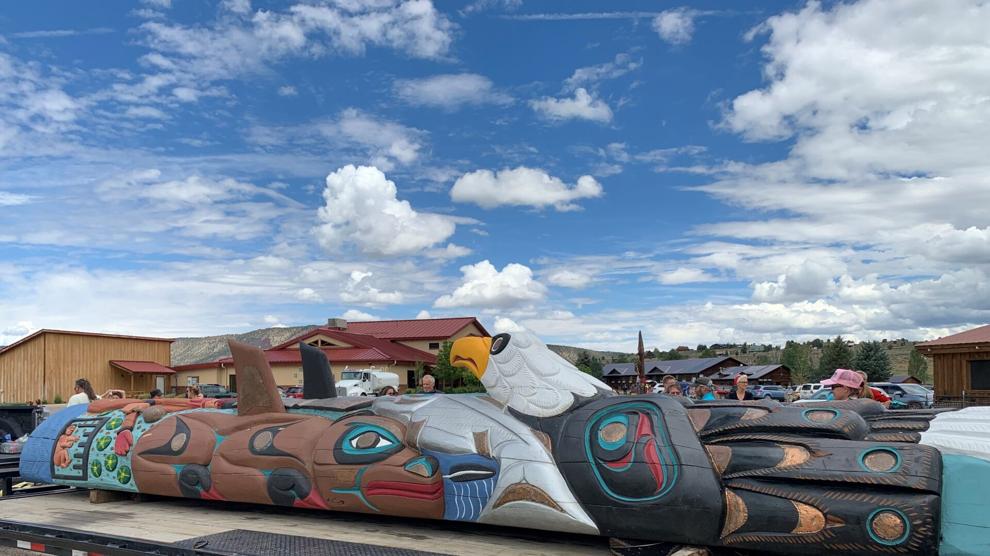 Great Old Broads for Wilderness team member Robyn Cascade asked Lane if there could be an event for the residents of Ridway. Focused on spreading awareness about the pole and its journey, Lane quickly agreed.
Despite limited notice, approximately 100 were in attendance. Ridgway Mayor John Clark welcomed the pole and those in attendance. Cascade performed a land acknowledgement, and Lane and James guided the rest of the program.
James, who addressed the crowd for 45 minutes, spoke with "so much heart and emotion," Rees said, addressing environmental and social issues impacting Indigenous people and Native Americans.
Another theme was the protection of sacred lands — the Red Road's stops included Bears Ears National Monument in Utah, Standing Rock Indian Reservation in South and North Dakota, and Chaco Culture National Historical Park in New Mexico. The trip also has the White Indian Reservation in Minnesota, and Bay Mills Indian Community, on its itinerary.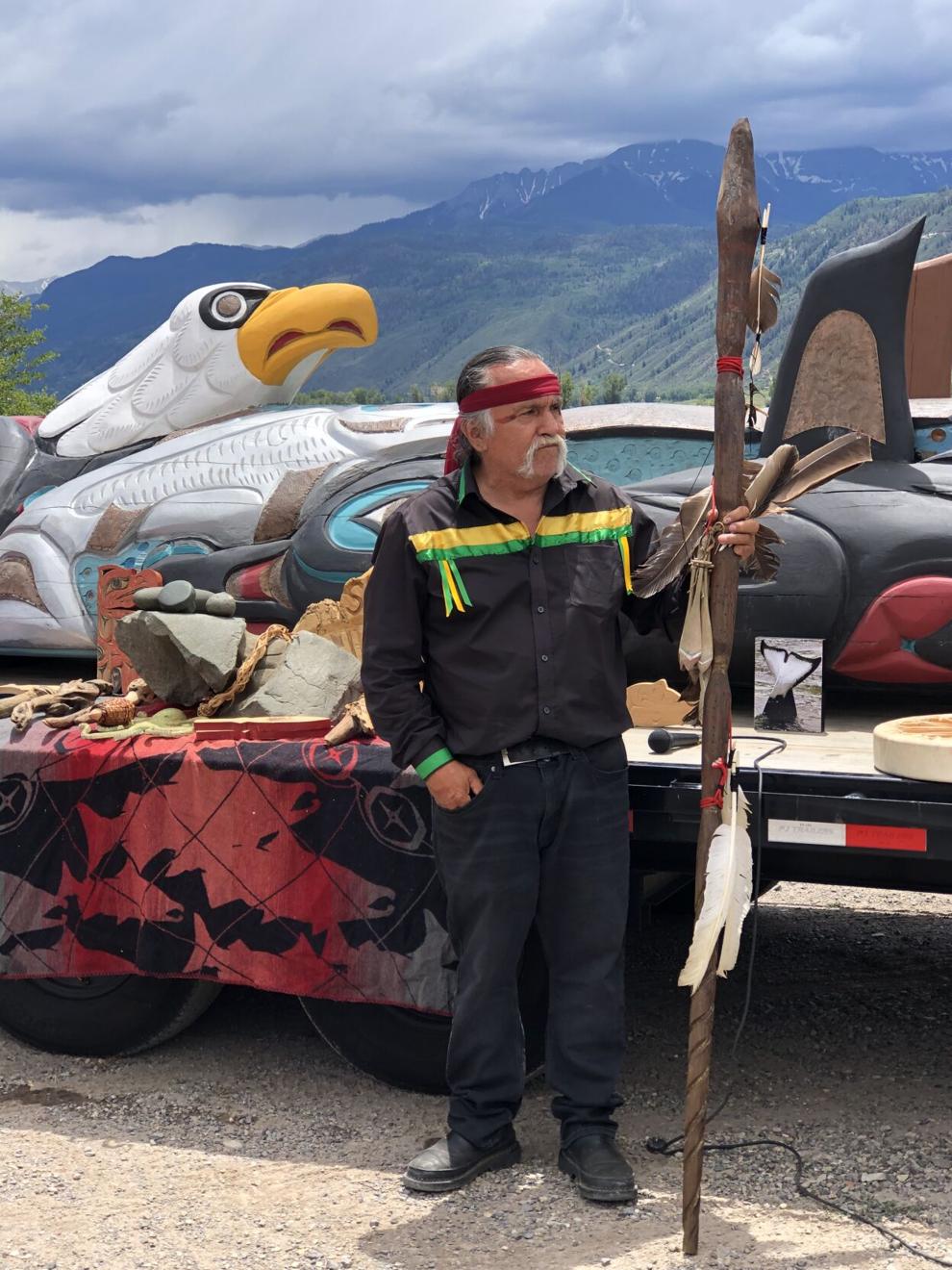 It's why Great Old Broads for Wilderness reps, who are dedicated to engage and inspire activism to protect wilderness and wild lands, shared a land acknowledgement.
"We recognize that public lands are ancestral lands, Indigenous lands," Cascade said. "We can't do this work without acknowledging the first inhabitants."
Some in attendance touched the pole, learning more about and understanding its purpose. Others were moved to tears hearing James, Rees said.
"I could see people having a real deep realization of (certain issues in) our country now," Rees said. "There was an outpouring of love to Jewell and Phreddie, and to all of the Lummi people that were there."
The totem pole will be presented to the Biden Administration upon arrival in D.C. at the NMAI and completion of the tour. The pole also serves as a reminder to the administration of the needs and rights of the Indigenous in the U.S., and promises made by the federal government.
Josue Perez is a staff writer for the Montrose Daily Press