You've probably stopped at a local gas station recently and had to do a double-take when you saw all of the gas pumps were unavailable.
There's been two known instances of this in Montrose the past two weeks — June 22, at the City Market pumps at 128 S. Townsend Ave., when all pumps were unavailable, and July 1, at 16400 S. Townsend Ave., known as City Market south, where about half of the pumps were temporarily out of service.
"It's not really a gas shortage in the traditional sense," Skyler McKinley told the Montrose Daily Press on Thursday. "There's plenty of fuel in the system, but there is this logistical hiccup — primarily, surging demand and a labor shortage for patrolling truck drivers, which means deliveries are not getting made."
McKinley, regional director of public affairs for AAA Colorado, says he first became aware of the issue two months ago, when unavailability at pumps in certain regions in Colorado started to show up. It's largely been sporadic, with no extended shortages, he added.
As of Friday, Montrose is the fifth known county in Colorado to be affected by the labor shortage. The others, McKinley said, are Fremont, El Paso and Pueblo counties, as well as Denver, in the metropolitan area.
From what AAA's been able to assess, McKinley offered some reasoning to the delivery disruptions:
– With thousands of Coloradans mostly shuttered in their homes last year during the pandemic due to local and statewide public health and safety restrictions, demand for gas lowered, so petroleum drivers, who deliver gas and oil, left the industry, opting to drive and deliver other goods (others retired).
— Last mile delivery (the last leg of a good or product's journey) has been delayed, and McKinley said it "can be difficult" to ramp that up quickly overnight.
— It's the peak of summer driving season (AAA expects more than 47.7 million Americans to travel over the Fourth of July weekend) which means people are fueling up early and often. So when a local station receives its gas allotment for the pumps, it's possible their supply could run out sooner than expected before the next shipment (though McKinley stressed the periodic gas unavailability seems to be temporary).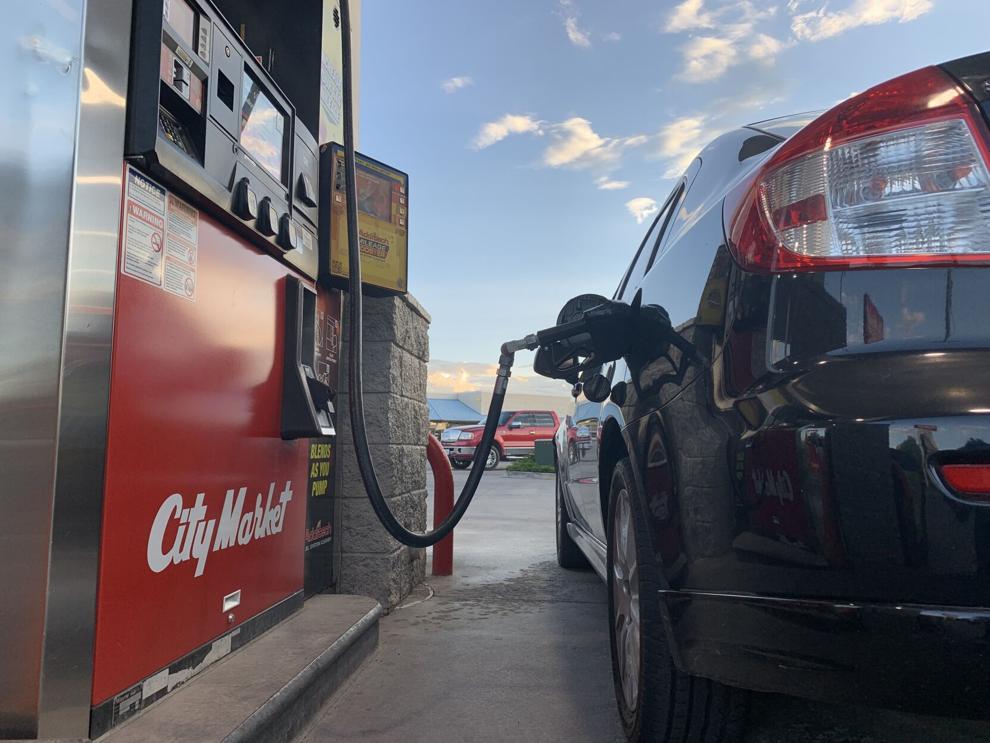 Demand is prevalent, too, adding to why gas prices are at their highest since 2014, according to AAA, with Colorado at a current average of $3.31. Nationally, it's $3.01.
"There are multiple factors that have resulted in fuel delivery delays including carrier capacity issues, spot outages and extended wait times. We are working to resolve these issues and apologize for the inconvenience," said Jessica Trowbridge, corporate affairs manager for City Market, in a provided statement.
This doesn't mean you're out of luck, or that you'll be forced to pay for mid-grade or premium if you're at a local gas station with limited options. You'll just have to head to the next closest station that does have available pumps if you run into the issue, for now.
"I would say the fundamentals of the gas market are good, the connectivity is good," McKinley said. "It's just delayed, and there's no reason to panic.
"...There's going to be COVID weirdness and COVID impact on the economy for awhile, and right now, it's just happening in this particular sector." (Toilet paper, mask and hand sanitizer shortages were prominent last year during the pandemic).
So when will the tanker driver shortage end? There's no certain, exact timeline, McKinley said. Residents experiencing empty pumps are likely to continue sporadically throughout summer. But companies that employ tanker drivers are offering $10,000 to $15,000 bonuses for qualified drivers as of late to boost hiring.
It's also no help that, according to industry trade group National Tank Truck Drivers, around 25 percent of tank trucks across the nation sit idle due to lack of drivers, a 10 percent increase compared to 2019 (the delivery shortage preceded 2020, and the pandemic accelerated the issue).
Until the situation is remedied, McKinley and AAA have offered recommendations:
— It's important not to panic buy, which could only exacerbate the issue. Instead, AAA recommends to fuel up before falling below half a tank.
— Be aware of where your local gas stations are. If you know you'll have to travel extensively before finding the next station, and you're reaching that halfway point on your tank, fill up before getting back on the road.
"This is one of those pack-your-patience moments," McKinley said. "Just know you're going to run into those red bags at pump handles sometimes."
Josue Perez is a staff writer for the Montrose Daily Press