Three local youths will be riding in style on their new bicycles, courtesy of the Montrose Area Bicycle Alliance bike match program.
The first bike match took place Tuesday at Rotary Park as Maq, DJ and Destiny from Partners of Delta, Montrose and Ouray received bicycles, bicycle helmets and locks.
Jeff Rice, MABA board president, said the community has supported the bike match program as people donated used bicycles and businesses donated money, helmets and bike locks to the cause.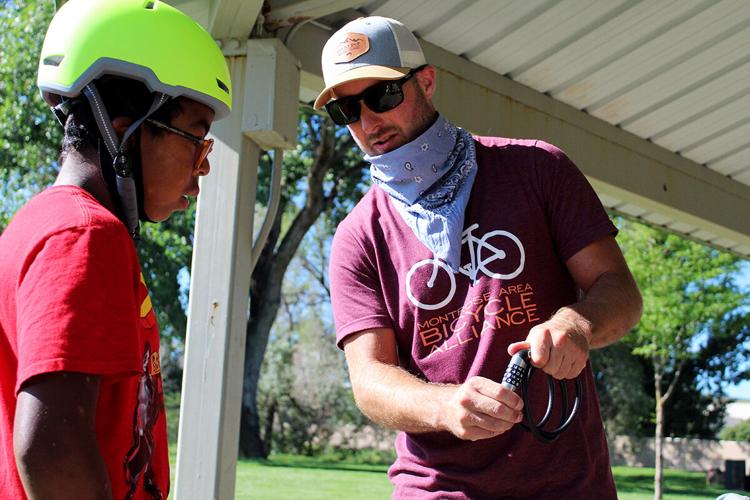 "That's the goal is to get people who need a bike, a bike," Rice said. "They're all used, but a used bike is better than no bike. They'll leave here set up."
After the kids chose their helmets and bicycles, Sgt. Chris Velasquez with the Montrose Police Department provided a quick educational piece about safe biking habits.
"If you want to make a right hand turn, you pop your hand up at a 90-degree angle and it let's the cars know you want to go this way," Velasquez said.
Velasquez also demonstrated how to make a left hand signal and stop signal. Bicyclists are able to use their left hand to signal to traffic.
"That's safe because you can always keep your hand on the brake and be able to signal which way you intend to go," Velasquez said.
DJ, 5, wasted no time hopping on his new bicycle and riding around the park. With the help of his cousin, Miranda Mumm, and grandma Paula Jarvis to balance, he pedaled along the trails getting used to the handle brakes.
"It's pretty neat," DJ said. "I like that it has a kickstand. Motorcycles have a kickstand and my bike is almost like that."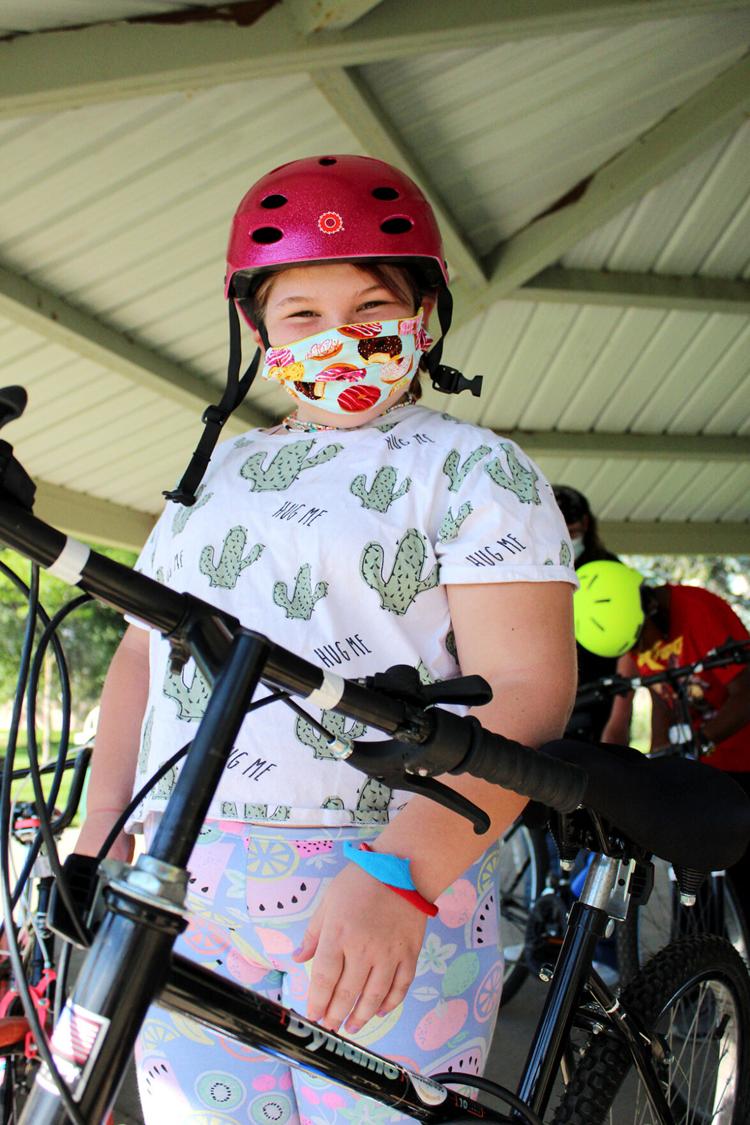 As Jarvis watched DJ, she was excited to see him learning how to ride his bicycle without training wheels.
"I hope he gets self-confidence out of this experience more than anything," Jarvis said. "He needs that."
Destiny, 11, is also excited about her new bicycle.
"I'm excited to ride around the neighborhood," she said. "I'm going to try to ride with my brother."
Before the kids left the park, Rice helped them set up their bicycle locks.
While the first bicycle match was for three kids, Rice said the program is not limited to youth.
"It was just kind of an easy starting point to get a list of names from the get-go," he said. "It's definitely open to adults who need a bike to get to work or to school or to high schoolers who need a bike to get to school."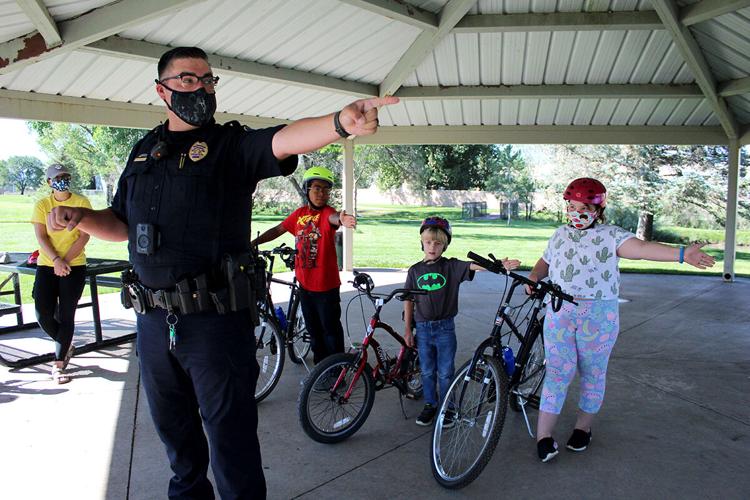 As Maq, DJ and Destiny headed home with their new bicycles, Rice said he hoped they learned something about bicycle safety.
"The education piece is really my biggest inspiration for this," Rice said. "If they can take something away from a sergeant sharing proper techniques for riding and they can go out and utilize those new tools, that would be great."
While there is no timeline for when the next bicycle match will occur, Rice is hopeful the program can provide people with new bicycles every week.
The Bike Match Program started at the beginning of July and the community has already donated nine bicycles. If the community has questions about how to donate or would like to get on the list to be matched to a bicycle, visit montrosebicycle.org.
The bicycles were donated by the community and Papa Wheelies. The children also received a free bike lock donated by RockyMounts and a helmet from Montrose Bicycle Outfitters. Community members who donated working bicycles received a gift certificate to Hot Tomato Pizzeria.