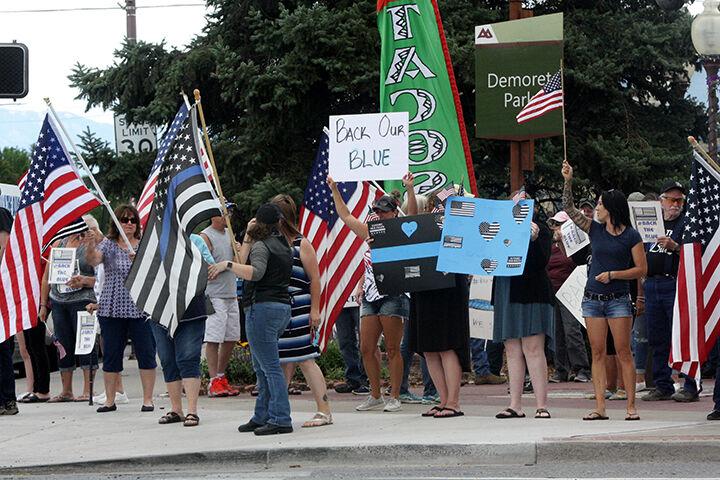 Following the march from the week prior, local residents in the community joined together at Demoret Park in Montrose on Saturday to show their support for law enforcement, echoing frustrations participants shared at the July 11 march regarding recent police reform in Colorado.
Over 60 people were at the rally during its peak shortly after 2:30 p.m, many holding up signs that read, "Back the Blue," and the majority hoisting the American flag. A few had the Thin Blue Line Flag that honors law enforcement.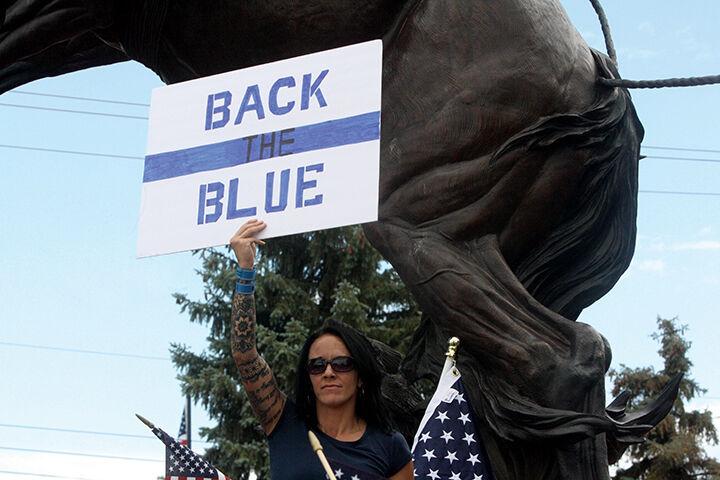 Also, a few displays shared opposition to Gov. Jared Polis' executive order that requires people 11 years and older to wear a face covering when entering public buildings and businesses. People who are 10 years old and younger and who cannot medically tolerate a face covering are exempt from the requirements. For example, one sign read, "No mask, my body, my right, my freedom."
Over 60 people came out to support law enforcement at the "Back the Blue" rally at Demoret Park in Montrose on Saturday, July 18, 2020. 
During the rally's peak, a few "we back the blue" chants were voiced by the crowd. Mimicking the previous week's rally and march, participants at the park received thunderous support from passersby.
The event was organized by Christel Pizzarusso, Heather Pizzarusso, and Rachael Skelton, with contributions from Donna Walker and Cathie Tiffany.
Skelton's husband is a deputy at the Montrose County Sheriff's Office. She was at Saturday's rally to support her husband, support law enforcement, and "stand for what's right," she said.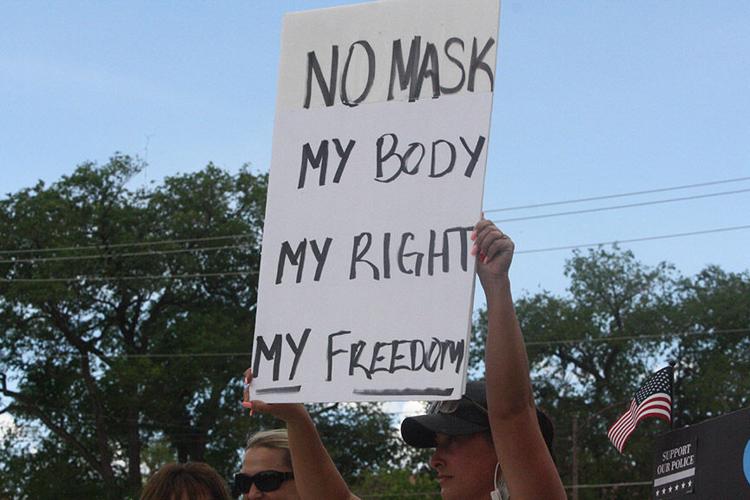 "The way [officers] are being treated, especially in big cities, it's really sad," Skelton said. "They need to know, especially in our community, that we do support them and appreciate them and love them because they put their lives on the line for us."
The Pizzarussos expressed their gratitude to Sheriff Gene Lillard for his support. With family in law enforcement, they both voiced a pressing concern with recent reform developments.
"A lot of people want to defund [the police] and we can't afford to have that happen," Christel said. "It's really important that we have our police officers to support our neighborhoods and our children each and every day.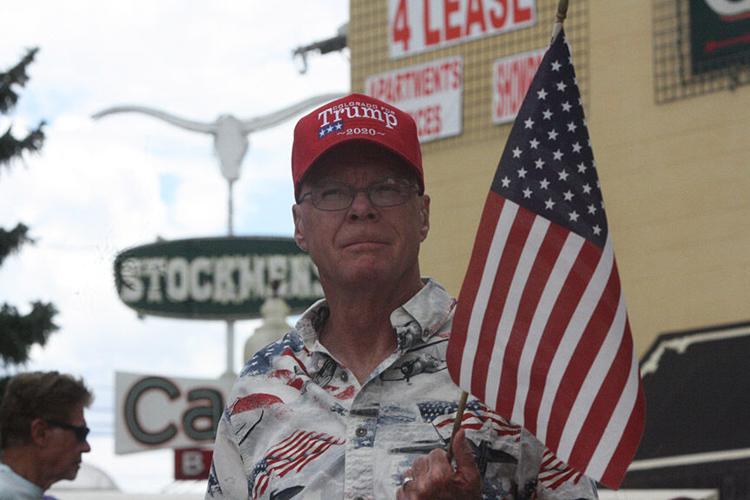 "Our police officers are our last line of defense in our communities," she added. "Without them, we have no protection. They're very valuable. To defund them would be horrendous. Can't do it."
"This is the least thing we can do for them for what they do for us," Heather said.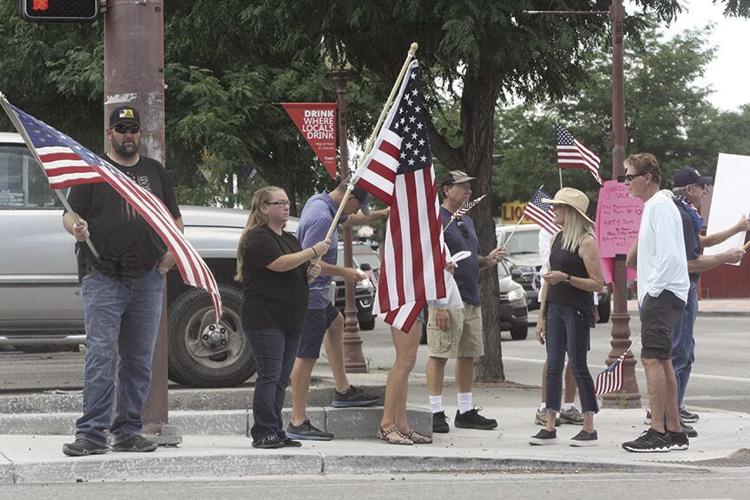 Former Rangely officer and sheriff's deputy in Garfield County Russ Seevers, of Olathe, was at Saturday's rally. He said defunding the police would result in "utter chaos," citing concerns about taking away an officer's ability to respond to a crime if funds are allocated to local organizations.
"If we continue to let the chaos go on, when does it end? When does it stop?" Seevers said.
Christel mentioned the group hopes to plan additional events.