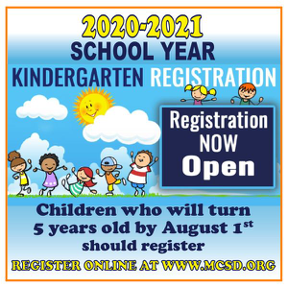 Kindergarten registration is now open for the 2020-2021 school year. All families with children who will turn five years of age before August 1st should register their student online at www.mcsd.org. Families with limited or no internet service can call (970) 249-7726 to schedule alternative kindergarten registration arrangements.
To register, you will need to include all household demographic information, student health information, various parental authorizations, and other relevant application details. The process should take less than thirty minutes and can be completed entirely online.
Please register early to expedite processing and school / teacher assignments. We look forward to welcoming your child to kindergarten next school year, and hope to receive your application soon.