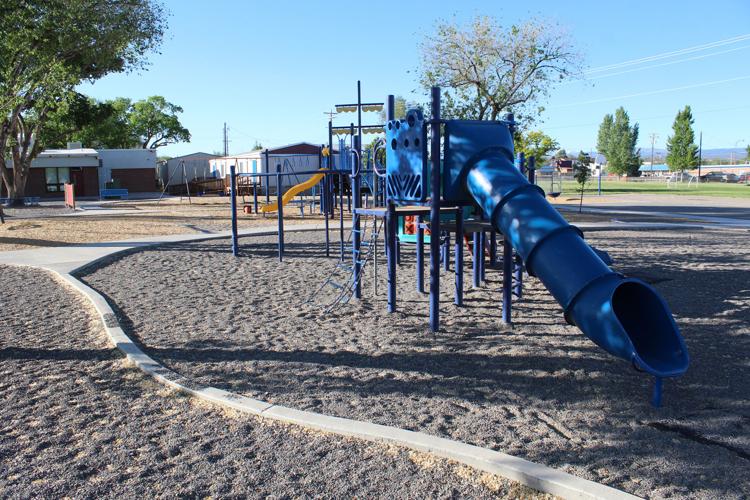 Montrose County School District released an instructional contingency plan for the 2020-21 academic year as district personnel develop plans for in-person learning and remote learning. The plan will serve as guidance for the district as they continue to communicate with local public health officials and follow state guidelines to maintain staff and student safety amid COVID-19.
According to the district's information packet, the remote learning plan will be "a plan on the shelf" should schools have to close next year.
"The education of our students is too important for schools not to prepare plans should local health circumstances require us to have school closures. Therefore, this plan is meant to provide initial guidance for how MCSD will conduct remote learning in the event of an outbreak at our schools or local health conditions that prohibit in-person learning."
Stephen Schiell, MCSD superintendent also discussed plans for how education will hopefully look in the district this fall.
"We are definitely planning on having our students in school face-to-face this fall, depending upon safety and health for all of our students and staff," he said.
Watch as MCSD superintendent Stephen Schiell discusses the district's instructional plan for the fall.
Gov. Jared Polis issued an executive order March 18 closing all of the state's schools to in-person learning for the remainder of the school year. Polis will have to make a decision about whether or not to reopen schools for the 2020-21 school year.
Polis told "Fox News Sunday" he expects to see many K-12 public schools open this fall, but schools will likely run in a "hybrid" fashion to support social distancing guidelines.
"There might be times during the year, if there's an outbreak at a school that it has to convert to online for a period of weeks until it's reasonably safe to return to school," Polis said. "But, by and large, I think across our state and across our nation, kids are going to be able to return to school in the fall. It's just not going to look anything like any other school year."
Should schools reopen for in-person learning, Polis said students will notice changes to how they move to other classrooms and eat lunch.
"We call it passing time when all the kids are in the hallway, lunchtime," he said. "The districts are working with our state...on schedules that have less interactions that can slow the spread when there is an inevitable outbreak."
Schiell said the district has developed a better remote learning plan by using their experiences from the spring semester as a springboard. With remote learning as a big hurdle, building staff are working through the plan should it become implemented as the district notes "We must do substantially better if this becomes necessary again."
The remote learning plan notes that curriculum and instruction for the 2020-21 school year will have different expectations than were in place last spring, with the intent to hold everyone to the same high expectations as during in-person learning.
As teachers engage with students in remote learning, they will be focused on building relationships with students and families as well as outreach efforts to ensure students feel safe. Teachers will also develop rigorous and relevant lesson plans for students to engage students in learning. Teachers will deliver content in various ways, develop differentiating content and have students work in small groups on lessons.
There will be an addendum to the plan released in late July to address modifications to in-person instruction should social distancing, group gathering limits, or other public health guidance be in effect this fall. Waiting until July will allow the district to take into consideration the most recent public health order at the state and county levels along with guidance from the Colorado Department of Education and Center for Disease Control.
Schiell said, "We look forward to opening school. It could be every other day, every two days because of the number of kids that are allowed in a classroom at a time and those come from the state and the federal government."