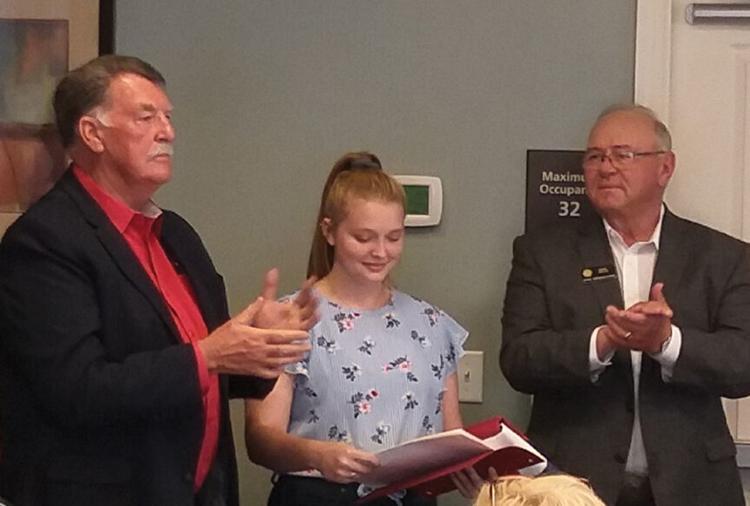 Montrose High School 2020 graduate Rosemary Wagner was named the Montrose Republic Woman of Action for her active work in the community and being an example of Republican values that put action before words.
Wagner was honored by District 6 Sen. Don Coram and House District 58 Rep. Marc Catlin, and was given a Colorado state flag and certificate that stated," Little Rosie the Mouse that Soared."
Wagner found her voice during her sophomore year at MHS after a school shooting in Florida. For Wagner, it was important to make a statement to all students by addressing school safety and backing the guarantee of Second Amendment rights.
Wagner also received a gift basket to start her freshman year at college. She is headed to Adams State College in the fall.