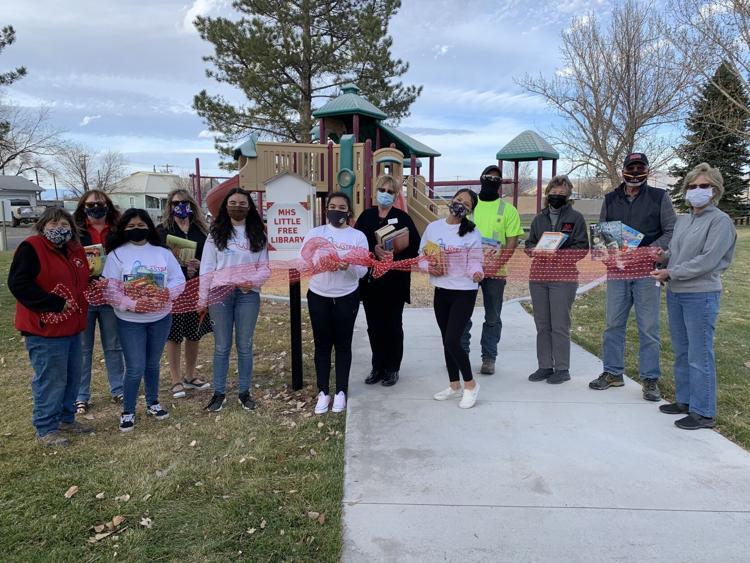 A book is a gateway to a new world and perspective in both fiction and nonfiction that Montrose residents now have greater access to because of the work of Montrose High School students and members of the community to construct little free libraries.
Clara Carrasco was elected the MHS secretary of ASTRA, an international community service organization for youth sponsored and supported by local Altrusa Clubs.
ASTRA is an acronym for: Ability (to know that all of us have special talents to share with others); Service (to improve the lives of those less fortunate in the community); Training (to develop leadership ability and potential); Responsibility (to learn to accept obligations and know the satisfaction of carrying projects through to a successful conclusion); and Achievement (to experience success; to know that a group can accomplish so much more than any one individual).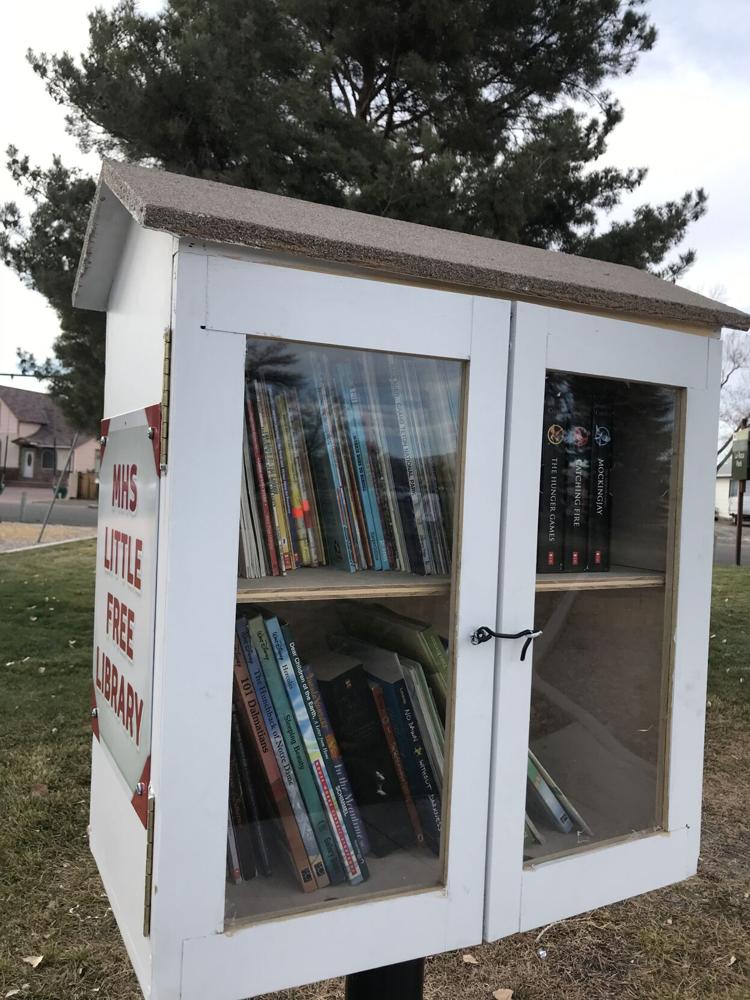 Carrasco said the idea for building two little libraries was imagined when ASTRA and LULAC (League of United Latin American Citizens) visited the Montrose library.
"One of the ladies who worked at the Hispanic affairs project presented the Tortilla Flats exhibition at the Montrose library," Carrasco said. "We started talking about it and then Kathlyne Gaber introduced the idea of starting the literacy project there."
As the secretary, Carrasco was in charge of the literacy project and had to work with members of the community and local government to construct and install the little libraries. Carrasco also served as a youth Montrose city council member, which allowed her to connect with city personnel about obtaining permits for the libraries.
The next step was to find people who could build the little libraries.
"At first, one of the largest problems was trying to find people to build it because we couldn't find anyone who was essentially gifted with wood," Carrasco said. "A lot of people we contacted knew how to work with metal, but we wanted the little libraries out of wood."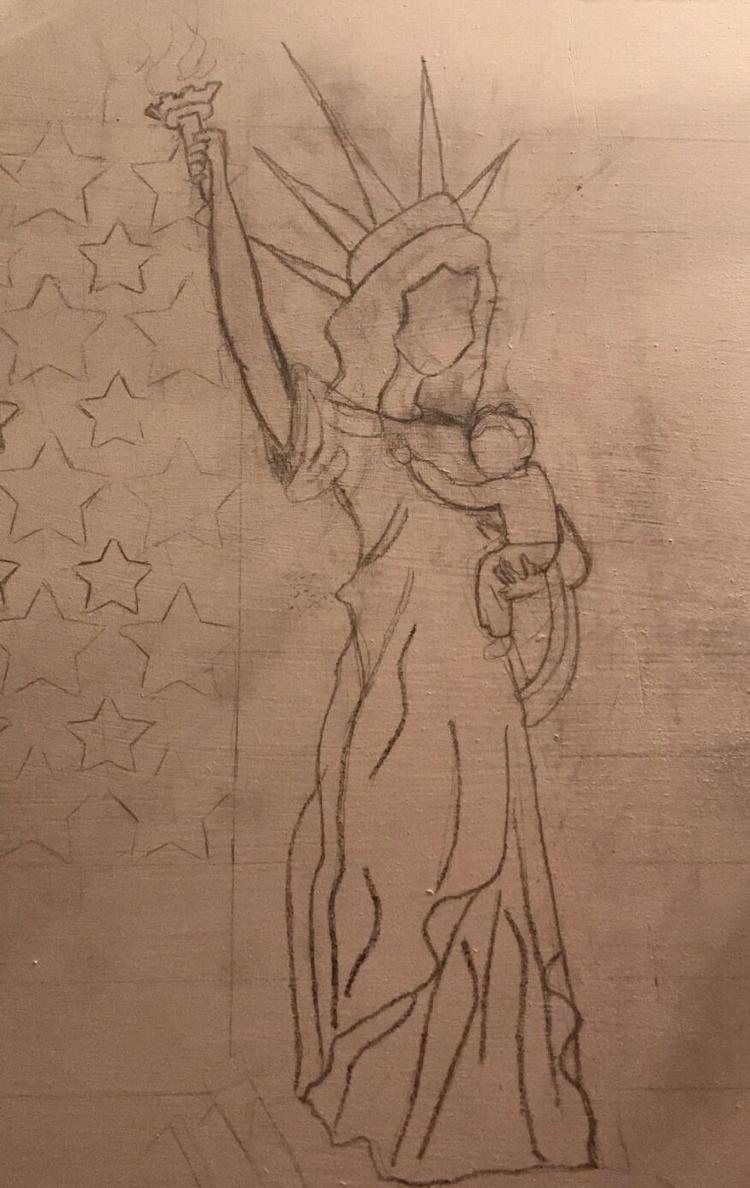 ASTRA members wanted to decorate the little libraries once they were constructed, making wood the ideal material. Then Carrasco connected with William Babble and Ralph Files. Babble built the red library at Buckley Park and Files built the white library at La Raza Park.
Carrasco picked up Files' library and brought it home around the beginning of the pandemic this past spring.
"As time went on, I painted the library white," she said. "During my first week of college, I finished the little library's painting."
The artwork on the La Raza Park library is inspired by LULAC and the history of the Folklorico dancers who practiced at La Raza Park.
"I asked Kathlyn Gaber if I could design the little library and she said, 'Go ahead,'" Carrasco said.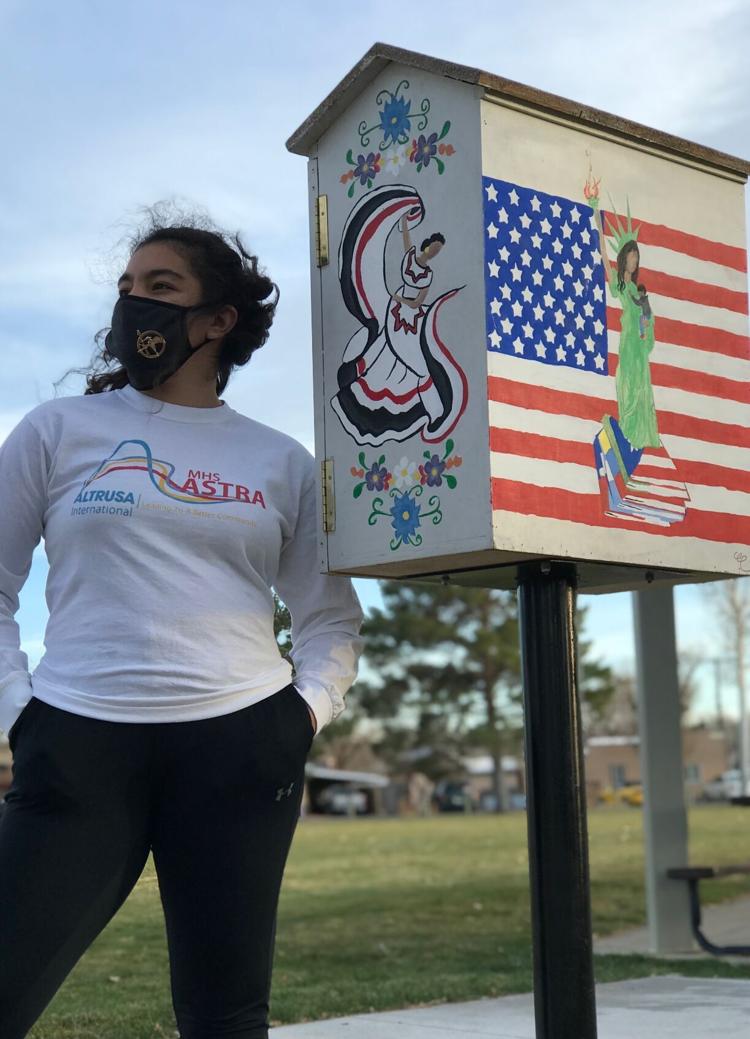 Folklorico dancers are traditionally Mexican female dancers dressed in long skirts. As they dance, they twirl the skirts that makes them look circular. There was a dance group connected with the Montrose Catholic Church that used to practice in that park, including Carrasco's late sister.
"My older sister was one of those dancers and sadly, she passed away," she said. "We also have a lot of family who lives in the Tortilla Flats, so I wanted to include their dancer as a tribute to my late sister and to all the dancers who used to dance at the park."
While ASTRA members had planned to install the libraries prior to the seniors graduation, COVID-19 pushed the timeline back.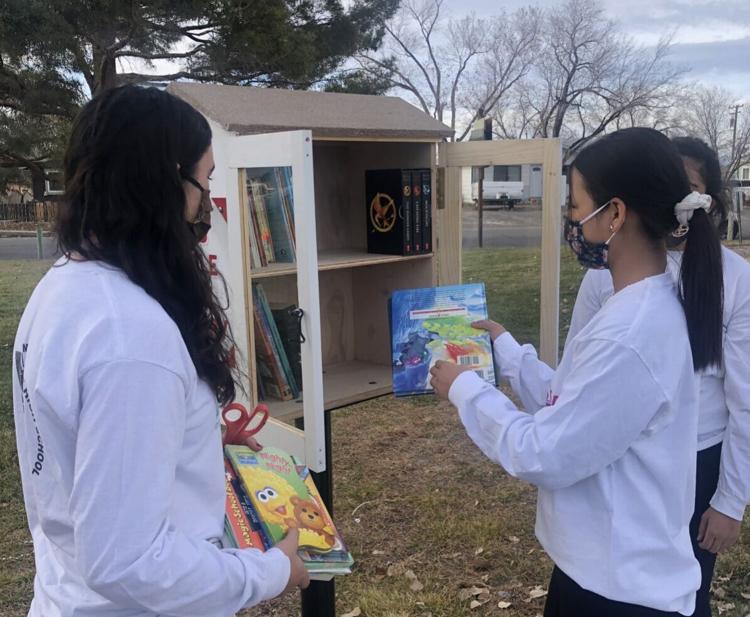 The little libraries were installed at the parks in early November and ASTRA held a ribbon cutting ceremony Wednesday, Nov. 18 at 3 p.m. at the library in La Raza Park.
Now that the project is complete, Gaber hopes ASTRA members learned to serve their community.
PHOTO GALLERY: MHS ASTRA club holds Little Free Libraries ribbon cutting ceremony
"I want them to feel the reward of satisfaction, knowing they helped out another human being," she said. "I think it is important to know how one act of service can impact so many people through a ripple effect and how having a mindset of compassion builds a community who cares about each other.
"Specifically, I think it is important to promote literacy and to understand how access to books from an early age can affect it."
The shelves are now stocked with books in hopes of promoting literacy among youth within those neighborhoods.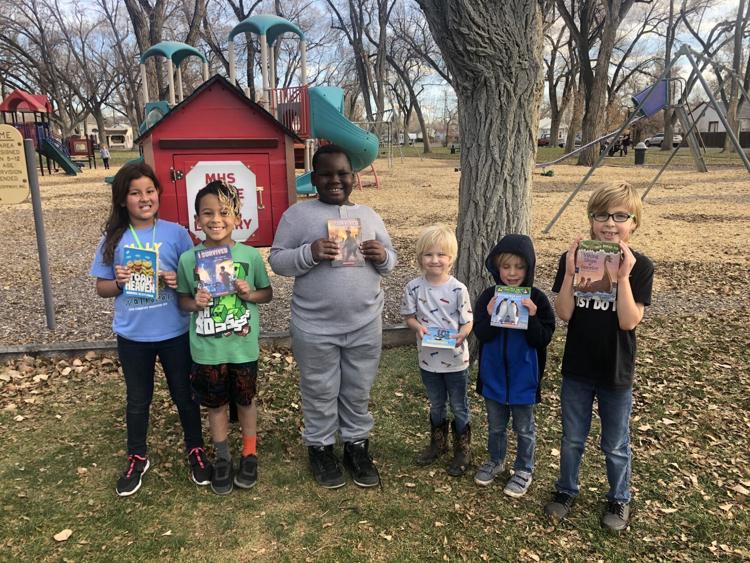 "With the MHS Little Libraries, children are welcome to take a book from the little library home to keep without the expectation of leaving a book," Gaber said. "ASTRA will continue doing book drives and filling the little libraries on a weekly basis. The idea is to promote literacy, especially in homes where books may not be prevalent."
Carrasco hopes the community works together to maintain the little library and keep it stocked with interesting books.
"Both of the little libraries are stocked with book in both Spanish and English, so personally I wanted to run the little library project because I feel that students who are Latino or Hispanic need to be pushed toward pursuing an education. I am hoping they will pick up the books and start loving to read at an early age."
Bridget Hernandez is the current secretary who will oversee the project this school year.