Editor's Note: This is part one of a two-part series. The second part will publish Saturday.
Timothy Storrs moved to Montrose to help his daughter, who needed to establish a place of residence after a recent breakup. The two lived at the Northbrook housing community, his daughter resetting and Storrs lending a helping hand.
Three years later, once Storrs' daughter was ready to be on her own again, he began to look for a place to live.
The search wasn't friendly.
Storrs, who has been on disability for 10 years, had limited options for affordable housing. Today, Storrs lives in a one bed, one bath $600 a month rental in Delta. He receives $1,000 per month for his disability, and though all the bills get paid, there's little left over for vehicle repairs, emergencies or even a portion to throw in savings.
"I count myself lucky if I have $50 leftover after all the bills get paid," Storrs said.
At $600, Storrs' monthly rent is more than two-thirds of his monthly income (the rent standard is usually one-third of the monthly income). Similar one bed rentals in the area have seen financial increases, up to $700 a month. "If they raise my rent, I am screwed," Storrs said.
Storrs says he has applied to all the low-income apartments he can find, many of which say will be available in six months time, sometimes a year (a year later, he's still waiting). He did find two rentals under $600, one which he described as a $500 studio closet. "[The space] looked like they converted a two bedroom into two units and stuck a stove, fridge, sink, shower [and] toilet in the room and called it a studio."
He also applied for section 8 vouchers, and though surpassed on the waiting list at times and aware some are in more dire situations, the lengthy wait and unresolved answers have been discouraging.
"I am 58 and just want to retire in peace," he said. "Social Security is supposed to be retirement insurance, so we can live with dignity. This area tends to be 'if you ain't working, you deserve our scorn, condemnation and shame.'"
Housing Resources of Western Colorado, a local nonprofit providing housing services, has helped people through its housing stabilization program. The organization, too, is well aware of how limited housing is for several individuals with different circumstances. "There's ultimately an issue in the Montrose area where there's not enough housing for people with disabilities," said Abbie Brewer, community building and engagement director out of HRWC's Montrose office.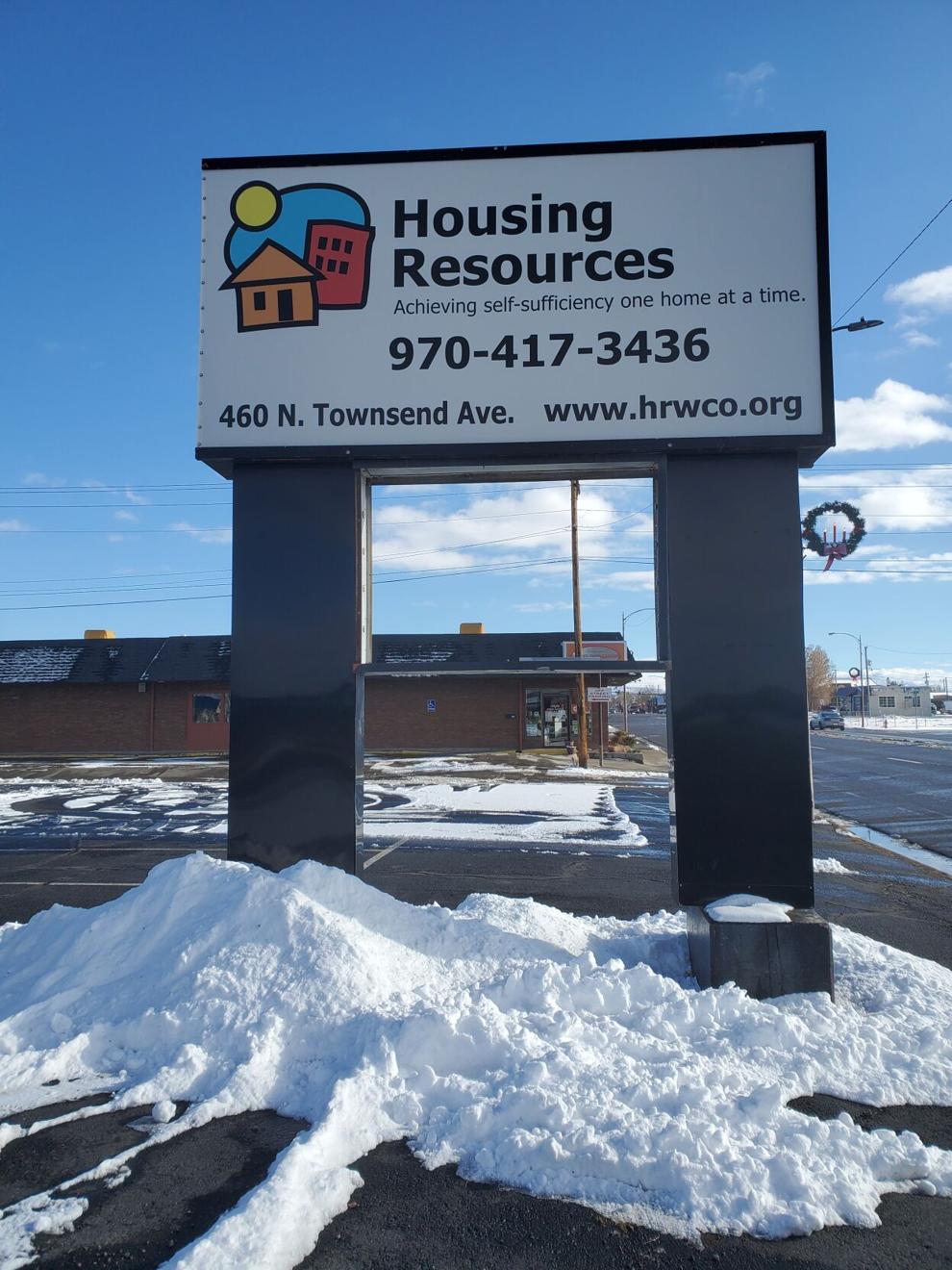 HRWC HUD counselors say the biggest challenge is finding available housing, and they often collaborate and capitalize on the opportunity to work with the housing community to find options.
"It's really difficult. There's just not enough housing," said Marisa Felix-Campbell, director of marketing and fundraising for HRWC. "That's the bottom line."
Storrs isn't alone. A 2016 household community survey in Montrose revealed that one of the highest priorities, according to community input, was the need for multi-family housing in the form of rental apartment complexes.
HRWC launched a survey in December, with the goal of receiving feedback from the community and getting a "snapshot" of what's happening on the ground regarding affordable housing, perceptions about whether Montrose is a good place to live, community involvement, services and safety.
"If we don't get the issue of housing under control right away, we're going to have a huge crisis on our hands," said City Manager Bill Bell in an interview. "... We don't want Montrose to have that issue."
It's why the city is making housing a priority this year, evident by their monetary commitments in the 2021 water, sewer and general fund budgets. A pair of multi-family housing projects — Basecamp Subdivision, located in the Colorado Outdoors Urban Renewal Authority Area, and HUB at Montrose Crossing, located at the corner of 6450 Road and Cobble Drive — are being developed, with the city providing $1.41 million (for utility, roads and public infrastructure, and, separately, $1.36 million coming from the Urban Renewal Authority) to Basecamp, and a budgetary number (HUB sill needs to be presented to city council for consideration) of $2.34 million for the HUB.
For months, it's been evident the COVID-19 pandemic added strain on an already deeply rooted issue, despite reports that the majority of Coloradans paid rent on time as the year progressed. Eviction moratoriums have been implemented throughout the pandemic to help individuals behind on payments, with the order extended multiple times (the Center for Disease Control and Prevention extended the national eviction moratorium to June 30 on Monday, two days before it was set to expire).
But people ready to make the move here — and work in the area — as well as locals, aren't experiencing any luck finding a home that fits their budget.
"The lack of housing and rental opportunities has had an impact on recruiting and retention," Michelle Pottorff, director of human resources for Montrose County School District, told the Montrose Daily Press. "At times that they research and look at the realities of moving here, there's definitely been times that it hasn't worked out or [they] haven't found an opportunity to rent a house, or find housing that's affordable to purchase."
Individuals have expressed interest in working for the school district and relocating to the area, but high housing and rental costs make it difficult to recruit. With affordability, at times, non-existent, current employees, too, often find themselves pondering the sustainability of their current circumstance, and sometimes, not often, an employee will leave Montrose due to the housing issue.
"The amount of houses that we have statewide or countywide, the active inventory is so low that it's almost mind boggling what the numbers are right now," said Jeff Keehfuss, a real estate agent and broker/owner at Berkshire Hathaway HomeServices Western Colorado Properties. "The million dollar question is, when is it going to stop, or is it going to stop?"
Keefhuss, who's been in the business and industry for 15 years, added he's spoken to other agents who say they "have never seen it like it is right now." That's because home prices have skyrocketed to astronomical levels in Montrose County, at rates that aren't totally attractive to veteran and first-time home buyers, all while inventory is low — in February, Montrose had 85 homes listed for sale, a 56% drop from the previous year (193), according to a March report from the Colorado Association of Realtors. And the price? For a single-family home in Montrose, in February, the median sales price was $350,000, an 18% increase from the same time last year ($297,500). It's also an increase from a previous report, completed last fall, when the price was $271,823 in Aug. 2020.
"It's getting to the point — actually, now it's over the point where the average working family can't afford a house in Montrose County," Keehfuss said.
Even starter homes pack a financial punch, with a starting price of $300,000.
Supply and demand, of course, will always contribute to the issue, but construction and building costs are also other factors to consider that lead to high prices. It's a worry for developers, too, since taxes on unapproved lots are 28%. "If you develop a subdivision, and you're paying taxes on that and can't sell, you're in deep trouble fast," Keehfuss said.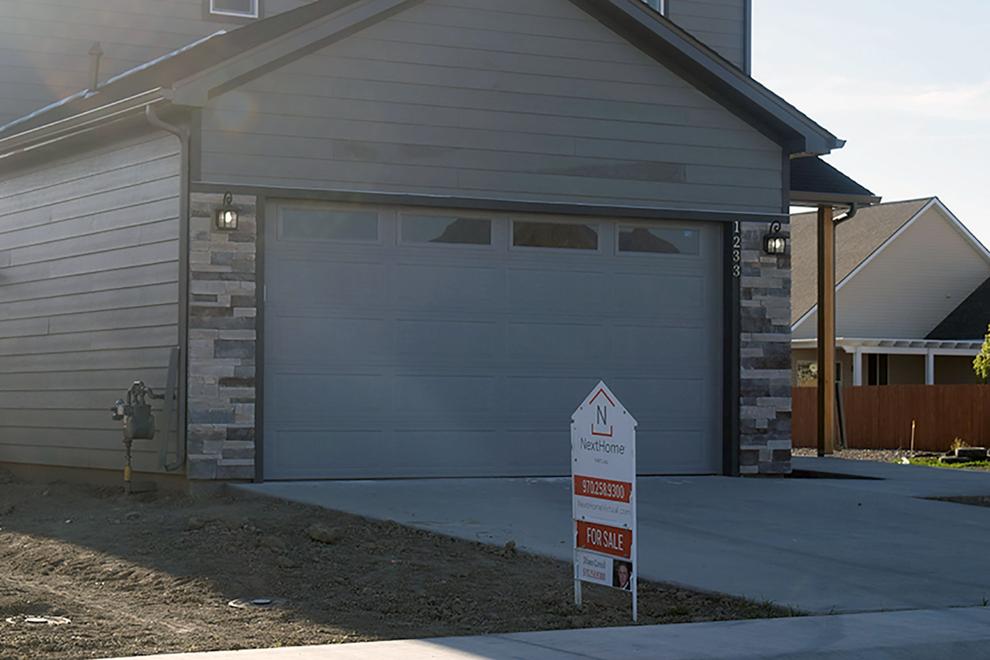 The affordable housing issue includes the rental market, which isn't soft, either. If a rental listing goes up, it's usually gone as quick as it was listed. There's also renting with pets to consider, which only further exacerbates the issue (finding a rental that won't charge additional fees if a pet will be in the home is "extremely difficult to do," Keehfuss said).
The Basecamp Subdivision and Hub at Montrose Crossing will "absolutely" help, Keehfuss said, infusing Montrose with a whole new set of options in the form of apartments (upon full build out, Basecamp is expected to have 276 units while HUB will have around 500 units, with both projects to feature market rate prices around the $1,100 — $1,300 range). But it comes with a caveat: Families that we're able to afford their own homes at respectable prices years ago may have to settle for an apartment, rather than a home that could offer additional space and potentially more options. And if families, individuals flee to other locations due to the housing issue, filling local jobs for areas like the service industry could prove difficult.
"When people aren't moving here, where are we getting the people from? Who's going to work those jobs?" Keehfuss said.
Maneuvering the current marketFor many, current housing situations present obstacles. Some would prefer improved conditions, and some would welcome the opportunity to pay less.
"Housing that's affordable for all — there has not been a big push in the last 20, 30 years because it's developing, finding land, community entities come up with [challenges] when bad stigmas are put on developments," Felix-Campbell said. "When you really look at it, it's just families that we know, friends, people we're working with every day."
In addition, wages aren't keeping up with housing prices. According to HRWC, the median income for a single person in Montrose is $26,772. For families, it's $45,660, 34% lower than the state average, according to 2018 information from the U.S. Census Bureau.
"People are paying over 30% of their income on rent or the house that they buy," Brewer said. "So we're not seeing locals being able to purchase a house because you can't pay over 30% of your income."
Some people, similar to Storrs, pay 50% or more of their income on rent, leaving them stuck in a hard place — they can't afford where they currently live, but can't find a more affordable place, either. It's directly affected Storrs, whose rent will rise to $670 on May 1. He just got on the HUD two year or better wait list, but is now seeking other options out-of-state, including a one bed, one bath for $450 or $500 for a two bedroom. "[It's] way more affordable for me being on limited income with disability," he said.
What's the fix?Well, there's no easy answer. "If you and I could answer that question, we'd be sitting on a beach somewhere in Mexico cause we'd have an awful lot of money," Keehfuss said.
As hard to forecast as it is to predict, the housing market could go one direction this month and another the next. But with apartment developments on the way, as well as new homes being built on lots in places like Bear Creek, help is on the horizon, even if it's not a 100% fix — demand far outpaces the speed at which homes are built, Keefhuss said, and affordable housing doesn't appear out of thin air.
MCSD has also been proactive in terms of mitigation, working closely with realtors and companies who may have new opportunities to house new hires. Though it doesn't immediately solve the root of the issue, the networking alleviates the struggles to an extent, Pottorff said. (Some staff, she added, might live in a camper for a few months, parking on the property of another staff member until they find a spot for themselves.)
Also, there's a potential wave of inventory coming, though not nearly enough to fill the needs. Home owners who held off selling during the pandemic could revisit the idea and put their home on the market this spring, though nothing is a given, Keefhuss said.
It's possible, Brewer added, that future developments could provide options for those, say, on disability.
Beyond a new flush of listed homes, there are developers in the community aware of the current issue surrounding housing in the community.
"We realize there is a need for affordable housing and there are people working on it," Keehfuss said. "... Something has to give somewhere, and whoever can figure out what that answer is will have it made."
Josue Perez is a staff writer for the Montrose Daily Press