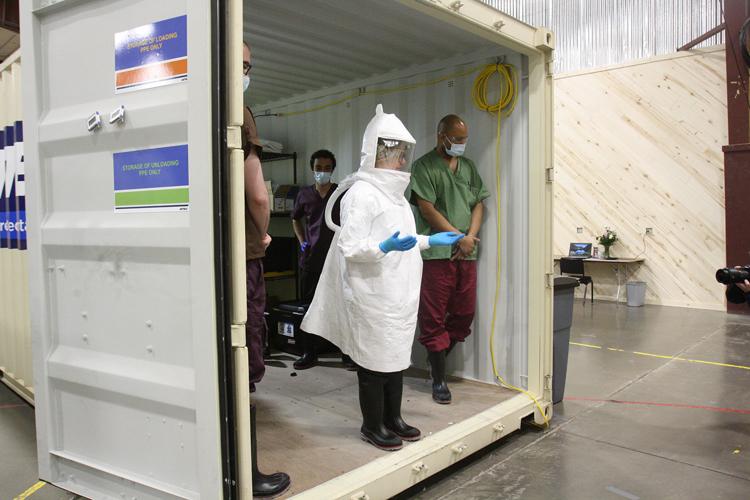 The recently installed Battelle Critical Care Decontamination System was introduced to the Montrose community on Monday, and government officials were welcomed to tour the facility and learn how it will help impact the region.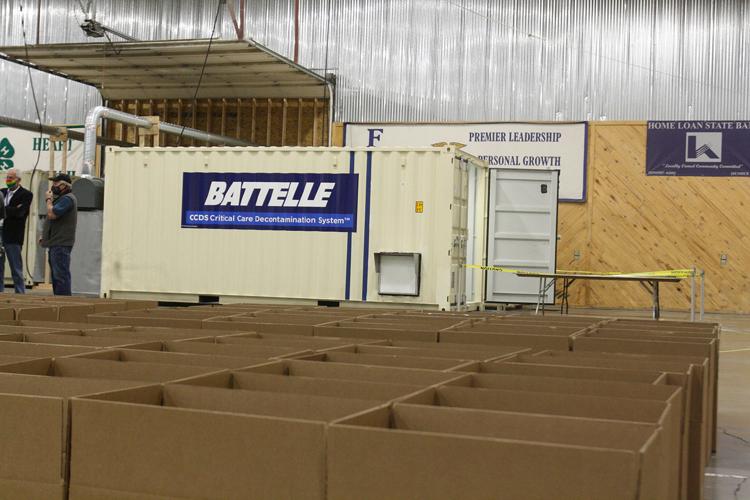 The system takes in N95 masks to decontaminate them using vapor phase hydrogen peroxide, and sends them back to healthcare centers, allowing safe conservation of resources. The system can process up to 80,000 masks per day, and each mask can be decontaminated up to 20 times.
"Healthcare centers can provide us the masks, and we will process and send back the same masks to the same healthcare center, or even unit within the healthcare center," said Laura Aume, site lead for the Montrose Battelle System.
Attending the tour were Montrose Mayor Barbara Bynum and State Rep. Marc Catlin. Masks and physical distancing were required for those touring the facility.
The operation is run by a number of temporary employees, many of whom are college students or recent graduates. Many of them also come from different regions of the country, and some of them expressed an interest in learning about the Montrose community.
PHOTO GALLERY: Montrose Battelle System facilty ready
"Batelle has gone out and hired a lot of temporary employees to do this, and they go through some extensive training. They come from all over the country," Aume said. "We have quite a few college students here."
While the crew is facilitating the decontamination, they use different levels of personal protective equipment (PPE) based on the current activity to protect both themselves and the masks while working with the four decontamination chambers.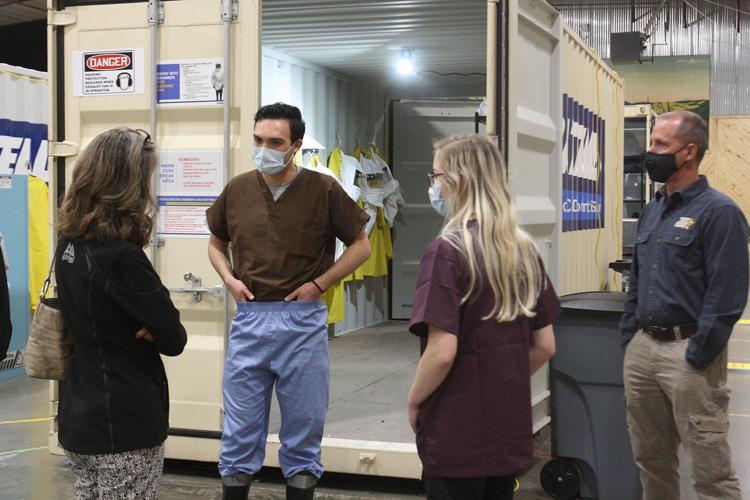 "We have four different levels of PPE at the site here, but the one level is to go in and place the masks in the chamber. That level is to protect us from potential contaminants on the masks," Aume said. "Then we have another level of PPE for when we're unloading the chamber. At that point, that is a clean room type of PPE that is protecting the masks from us so that we don't put any contamination, any type of contamination, on the masks so that they're sterilized to go back to the healthcare centers."
The Battelle System is a FEMA project and was awarded a contract by the Defense Logistics Agency (DLA). There is currently one other system in Colorado, located in Adams County, and Aume said that FEMA most likely worked with the State of Colorado to determine which placement of the two systems would allow for the widest availability, and Montrose was tagged as a central location.
The Montrose system will serve the Western Slope of Colorado as well as areas of eastern Utah. After following certain instructions and communicating with the facility, healthcare centers can ship or hand deliver their N95 respirators to be decontaminated.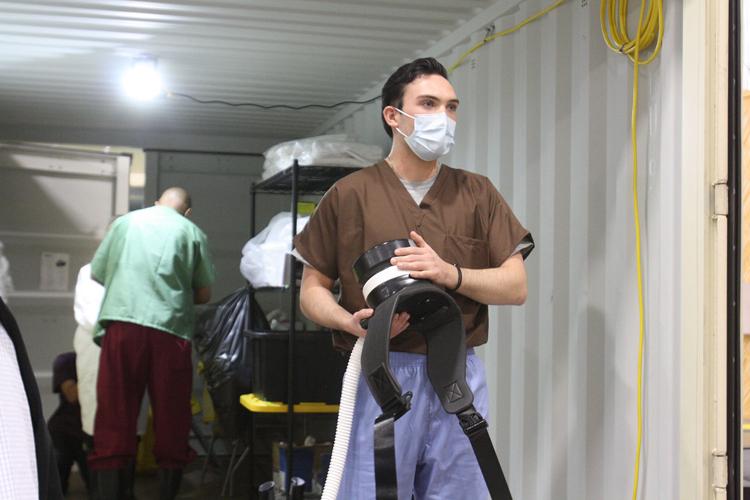 Before being shipped to the facility, the respirators must be free of mucus, blood, makeup, dirt and other large contaminants, and should be placed in a plastic bag and tied off when full, then placed into a second plastic bag that must be wiped down with disinfectant.
According to the State of Colorado, "end-to-end shipping logistics through FedEx is available at no cost to CCDS enrolled healthcare providers, including VA hospitals and clinics, first responders, law enforcement, skilled nursing facilities and other essential healthcare personnel."
Although the facility will serve the larger region, Aume said she hopes it will make an impact on the Montrose community as well.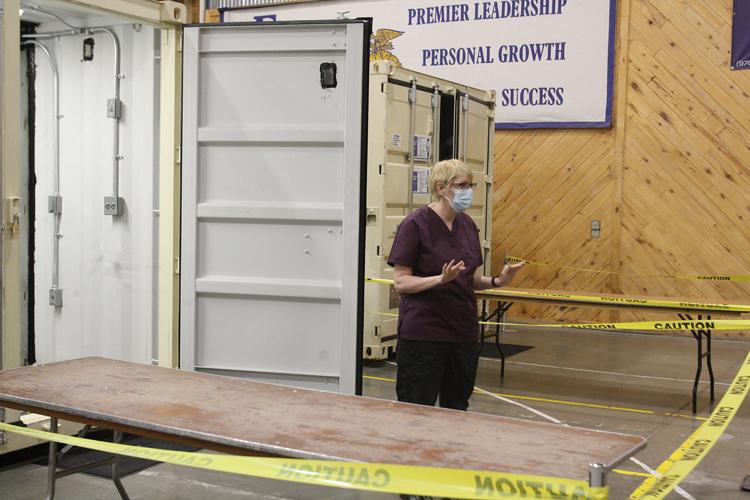 "They did a great job. This is a beautiful location, and we're very happy to be here at the Montrose County Fairgrounds. It's a perfect facility for this," Aume said. "Please spread the word and send us your masks so that we can decontaminate them and make your community safer."
Aume said that the facility is ready to begin operations as soon as they start receiving masks. Healthcare centers can find further instructions on enrollment, shipping and contacts at battelle.org/decon.