Last week, Marisa Felix-Campbell, director of communications, marketing and fundraising for Housing Resources of Western Colorado, learned a client's rent would increase by 50%.
The client, unable to pay at such a rate, started looking for other places to live. They eventually secured a showing, but it didn't matter much — there were already 25 applications for that rental, and the rent price made it out of reach anyway.
They opted to look at another, but it was much of the same — too many applications, too high of rent.
"That's really how things are going, which I think is unfathomable," Felix-Campbell said.
What the local nonprofit providing housing services and serving western Colorado saw with that client is just one example that paints a picture of the rental and housing landscape for Montrose and other areas on the Western Slope — Grand Junction, Delta, Ouray, Gunnison, pretty much all of Region 10.
Demand for assistance is prominent — Felix-Campbell said of all the calls HRWC's Montrose office receives, 50% are for people in need of affordable housing. Out-of-state employees looking to make a potential move make up 25% of the calls, and people with disabilities round out the rest.
She reported the organization is witnessing an average of $900 for a one-bedroom apartment, with two-bedroom apartments setting around $1,100. These are rates similar to those found in data from the American Community Survey and U.S. Census Bureau, so rental prices aren't slowing down.
Others clients have reported to HRWC that they're tired of renting, and want to own a home, seeking home stability. But for some, it's too expensive, and for others that do own a home, they're requesting mortgage assistance. HRWC has connected the latter with mortgage providers to work through specific issues.
Felix-Campbell stressed that assistance is available. Housing Resources has its community block services grant, as well as other funding streams, like donations, to assist the public.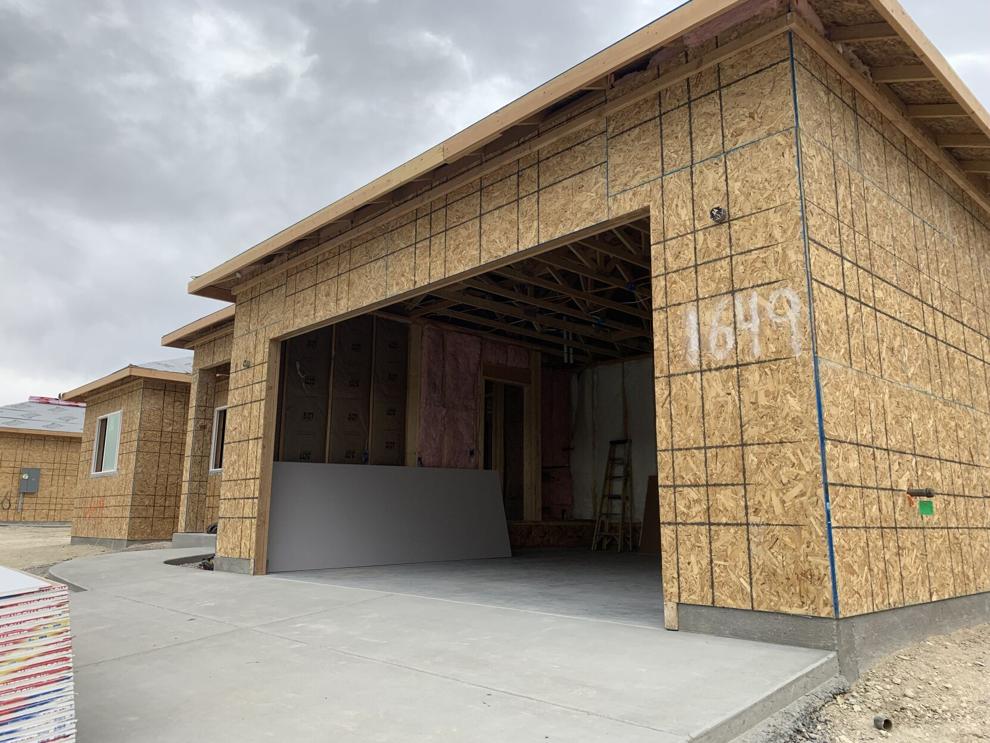 "We do have those funds, and we can help with rental, utility assistance," Felix-Campbell said. "We're getting a lot of calls, but we're just not getting as much as we hope to get this money distributed.
"If you're experiencing any [need for assistance], please call housing resources."
The organization gets about 16 to 25 calls a week from families in need of rentals, and another 10 to 15 for hotel vouchers.
"We would love for people to continue to call us," she said. "We do have a lot of different funding streams, and can help as much as we can."
There's hope that the Montrose Housing Action Plan, a 39-page document formed in April between Montrose community leaders and partner agencies, can create opportunities for safe, stable and attainable housing. And the Montrose community was recently accepted into Built For Zero, a national initiative to measurably end homelessness. It's one of 89 communities nationwide participating in Built For Zero, and one of six in Colorado.
(Fremont County became one of 12 counties nationwide to reach "functional zero," a milestone that means fewer veterans are experiencing homelessness than can be housed in a month.)
By participating in the initiative, local agencies working in unison (there's several collaborating with the action plan, including HRWC, the Lighthouse seasonal overnight shelter, Hilltop, Latimer House and others, helping provide community outreach, funding, staffing) can use real-time data and analyze and target interventions, maximizing community resources.
The action plan itself is mapped as a five-year plan, for each priority — crisis intervention, mobile homes, rapid rehousing and meeting the market.
With each priority comes specific strategies, and specific goals in mind to accomplish certain missions. For example, as part of the second strategy for meeting the market — create partnerships for affordable and attainable rentals — Montrose County Housing Authority, the lead agency for this strategy, would work with other local nonprofits as catalytic partners to make new rental housing feasible.
As part of the strategy, Volunteers of America is applying for 9% low income housing tax credits to build new housing, and the City of Montrose agreed to waive building permit fees for the project, making the funding more economically practical.
It's one of several strategies in an extensive plan with participation from more than two dozen local leaders and agencies. Other stakeholders include Tri-County Health, Montrose County, River Valley Family Health Center, Montrose County School District and more.
For those seeking assistance, Felix-Campbell suggests continuing to ask questions and the pursuit for help or guidance — Housing Resources can refer a client to another agency that may be able to assist with a certain request or need.
"Let us determine that," Felix-Campbell said. "Don't rule yourself out before you've even tried (finding resources). We're certainly going to find resources that can help, and determine who can be a resource and who is out there."
• Housing Resources at 970-241-2871 or visit hrwco.org.
• Tri-County Health Network: 970-708-7086
• River Family Health Center: 970-497-3333
• Montrose County Housing Authority: 970-323-5445
Josue Perez is a staff writer for the Montrose Daily Press