The City of Montrose's Department and Revitalization Team (DART) is proposing an economic vitality business expansion incentives request for Montrose Ford Nissan, as leaders at the dealership seek to expand their service department with a 11,840 square-foot building. The $32,734 request would help the construction of the expansion project, which would add one detail bay, additional storage space and the largest portion, 15 service bays that would feature high-capacity lifts.
The lifts would allow the dealership to work on motorhomes and medium and heavy duty trucks. The 15 service bays would mark a 83% increase in service capacity compared to what's possible in the current facility.
The overall cost of the project is an estimated $1.1 million, with building and construction estimated to cost $750,000, with equipment projected at a rate of $350,000.
The new building would be on the same grounds where the currently facility is, but the two won't be connected.
Payment for the project will come from Montrose Ford Nissan and Conquest Properties, using existing funds. The city manager's office has already approved the $18,534 in building, construction and plan check use fee abatements, and city council will need to approve $14,200 to connect the building to city utilities for water and sewer tap and connection fee abatements.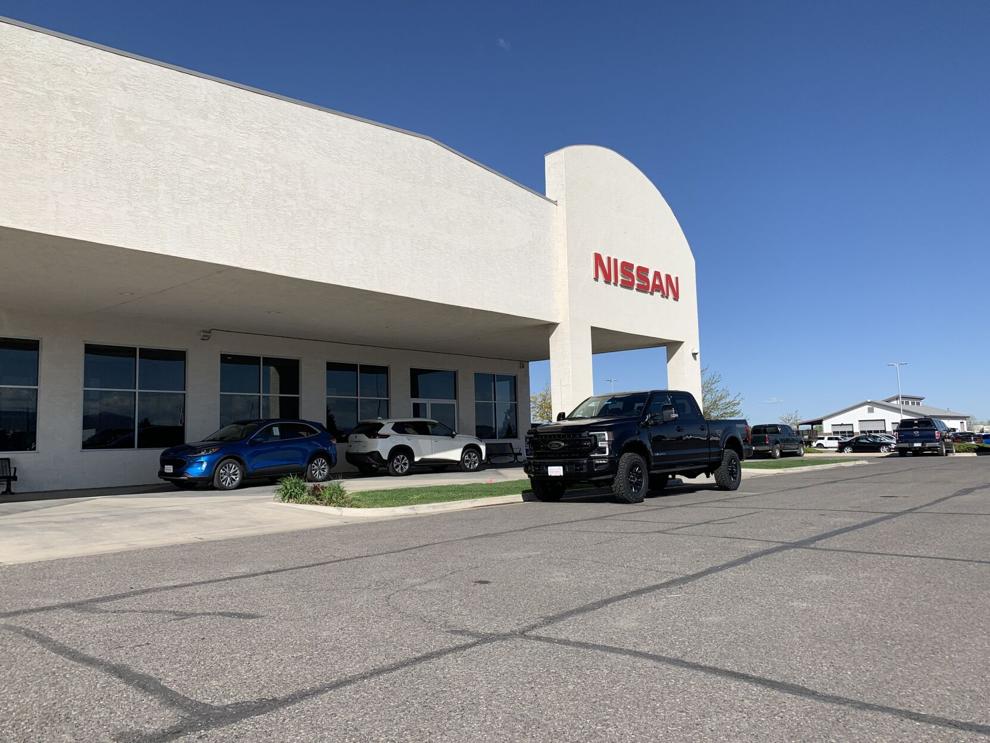 Plans for a new building come as the population in the area grows. More cars means more service, and, according to Ford and Nissan, when the county had an estimated population of 33,000, approximately 3,756 vehicles were in the dealership's area of responsibility. That figure climbs to nearly 6,000 when estimating current population numbers (2019 data from the United States Census Bureau estimates a population of about 43,000 in Montrose County).
That doesn't take into account the hundred of tourists that visit western Colorado every summer and fall, many of whom drive RV's with a Ford chassis (the supporting frame).
"As we all know, the city has grown immensely in the past 20 years," Montrose Ford Nissan Executive Manager Wes Abbott said during the city council work session, "and we've reached the point where we feel like we can't adequately meet the needs of our customers and our travelers."
With such a delay in assistance due to the demand, Montrose Ford Nissan is often around three weeks out from performing work on vehicles, leaving customers with a lengthy wait to receive repairs. This includes tourists who visit or come through Montrose and need a quick repair so they can get back on the road, Abbott said.
The current facility at Montrose Ford Nissan has 20 service bays, which will stay operational if a new building comes through, with 40 employees.  Approximately 19 vehicles can be worked on at once at the current facility, Abbott told the Montrose Daily Press, but there's no ability to work on motorhomes or heavy-duty trucks.
That forces people to take their operating vehicles to Grand Junction or elsewhere, a trend that's dropped in recent years since people are aware Montrose Ford Nissan doesn't currently provide such a service. 
With the project, Abbott said he expects to start with eight full-time employees making just short of half-million in cumulative wages ($490,000), and expects to add three to five positions in the next five years. Abbott also anticipates a $30,000 annual increase in city sales tax, which projects to rise to $60,000 in about five years.
Mayor Pro-Tem Dave Frank supported the initiative after hearing Abbott's presentation, calling it an investment in the community, considering the additional tax revenue and the added assistance that would be provided to locals and tourists seeking vehicle and motorhome, truck repairs.
Montrose Ford Nissan has been in Montrose since 1986 and moved into its current facility in 2001.
A potential approval of the request from city council will be made at a future meeting.