Before Shantel Tubbs traveled to Oklahoma last month for the American Quarter Horse Association (AHQA) Versatility Ranch Horse World Championships inside the Lazy E Arena, there was some convincing needed to make the trip happen.
Curtis Conklin, Katie Neverdahl, Jessica Ferro, Julie Dunn, all Western Slope natives, were doing the convincing — convincing Tubbs, a Montrose native, that she had the talent to perform at what Neverdahl says is the sport's "Super Bowl."
"We all knew she stood a good chance," Conklin said in a phone interview. "We've seen her ride and her horse and saw how good they were."
"She initially didn't want to go because she wasn't sure if she was going to perform," said Neverdahl.
Ultimately, It took plenty of convincing, says Conklin, who's known Tubbs for a little over two years, getting to know her at local shows. "We kept asking her, 'Are you gonna go? Did you sign up yet?'"
Tubbs eventually did enter her name into the competition. But she didn't expect what followed.
Showing Anna Marie Taz "Gracey" (Gracey is her barn name), Tubbs captured the All-Around Rookie Novice Amateur Reserve World Champion title. She bested 21 other participants, placing second, earning her reserve honors with rewards that included a custom designed silver trophy, sterling silver buckle, a reserve world champion patch and ribbon, a sponsorship by The American Quarter Horse Journal and hundreds in cash prizes.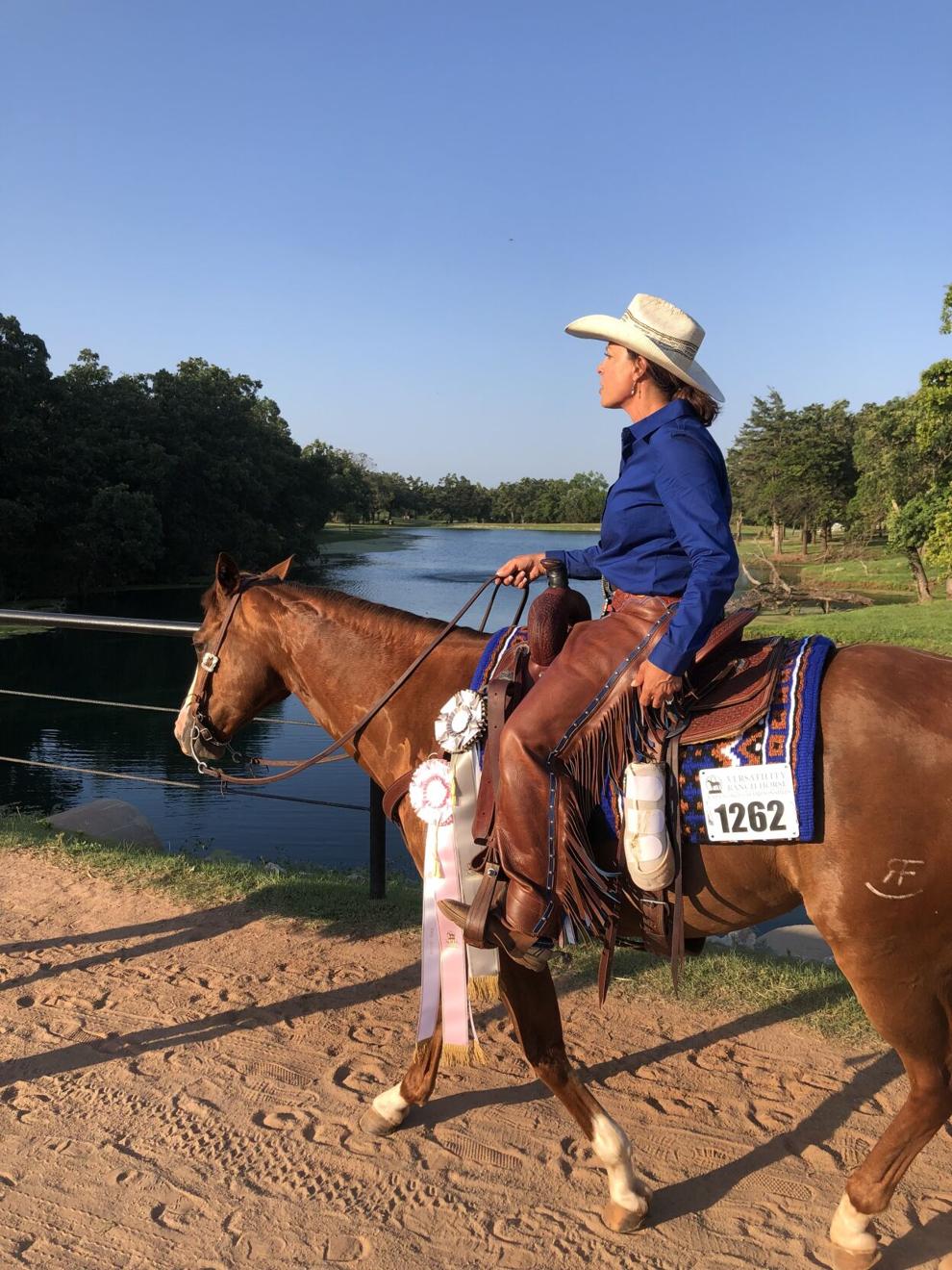 Most of all, after wondering if she could match up against some of the nation's best, Tubbs showed she could do just that and then some.
"It's just mind blowing to me," Tubbs said of her performance. "I thought, 'I know I just don't want to be last. I want to do really well and do good with my horse, but not thinking that I'm going to win.'"
Despite the nerves — Tubbs said there were plenty — Tubbs and Gracey conquered their five different showings (cow work, reining, cutting, ranch trail and halter and ranch riding). Tubbs, throughout the competition, had a meticulous eye for all of the competitors, watching them while she wasn't showing, and constantly asked questions. And the group she arrived with — Conklin, Neverdahl, Ferro, Dunn and husband Trent Tubbs, who showed "unwavering" support, Neverdahl said — helped coach and offered pointers.
Neverdahl, who came away a two-time reserve champion herself, says it helps that Tubbs and Gracey work so closely together. Tubbs has had Gracey for over two years, and Gracey started with a "good foundation," Tubbs said, but she needed extra work. So the pair trained extensively and now, working around Tubbs' busy schedule, usually practice four times a week.
(It's not all work. Tubbs takes Gracey to JC Heart Ranch in Montrose to help the 4H kids and their training, and she's usually joined by her daughter, Violet, a former local rodeo queen).
The fact that Gracey isn't in some specialized training program with a professional trainer, like many of the horses at the championships, made Tubbs' accomplishment all the more impressive, Conklin said.
"Shantel has done most of this with Gracey on her own, and that's a testament to her as a rider and trainer," Neverdahl said. "Having those self-made horses, it's so rewarding when it goes well.
"Shantel knew how to work through a moment, and that plays a huge part, when you know everything about that horse — the quirks, qualities, navigating around that."
"Shantel has done the bulk of the training riding on her own horse, which makes [the title] even cooler," Conklin said. "It's great to get help from Jeff Veitch, and riding everyday to practice and get better."
Veitch, a local trainer, has long offered assistance and guidance to Tubbs. Veitch wasn't able to attend the championships, but was a phone call away whenever she needed a quick reminder. It helped after seeing the amount of talent on hand.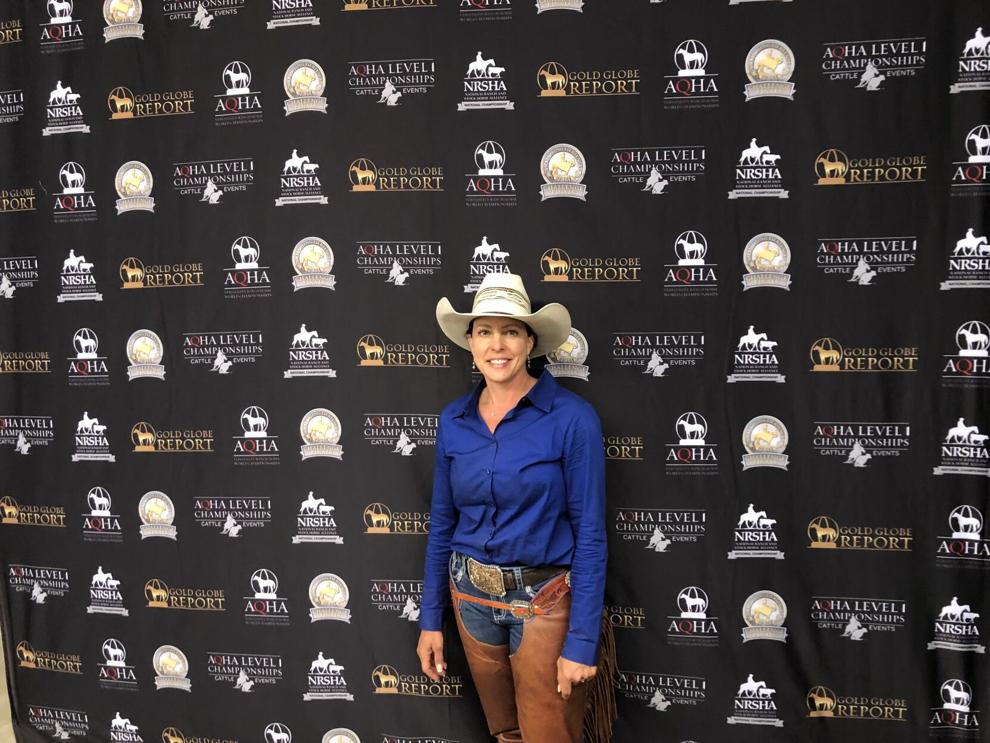 "I was watching some of them thinking, 'I'm not in the right class. I can't compete against this,'" Tubbs said. "But then I thought, 'I'm here, be confident and try your best.'"
That mentality switch worked. Tubbs essentially clinched the title with a superb run in ranch riding, the final run of the championships. She and Gracey practiced the circuit extensively the night before, which featured a log as an obstacle. Event organizers ultimately added a tree for the duo to maneuver, and of course, the pair made it look seamless.
"They didn't even flinch at it," Conklin said of the run. "They came around the corner, Gracey saw the tree, and they had a really good run to end the show and push them to reserve champion.
"Gracey and Shantel we're so in sync with each other."
Moments later, Conklin and the others, after checking the results, learned Tubbs was a reserve champion, but they kept it a surprise for the awards ceremony.
"I just wanted to cry, it was so overwhelming," Tubbs said of the ceremony. "People came up to me and said they were proud of me. Everything was so worth it at that point. During the championships, [Gracey and I] were together and we felt good. I was so proud of her."
The honor capped a turnaround for Tubbs, who, as mentioned, wasn't sure if she could compete at such a high level long before stepping foot in Lazy E Arena.
"Every day, she got more confident, and started to believe in herself and her horse more," Neverdahl said. "Just to see her come out of her shell and really grow as a horse person, it was really cool to watch.
"... She (Shantel) always went into her classes with a plan, and knew what she wanted to do.. the consistency of their performances throughout all those classes was really what stood out."
Tubbs and Gracey have a chance to continue that consistency at the state fair in August, if they participate, and the group has already discussed potentially heading to a show in Utah later this year.
After all, Tubbs says she and Gracey are meant to compete together.
"I'm really excited after seeing how great Gracey can do now," Tubbs said. "I haven't seen her perform like that, but we were clicking together, and I'm excited to see what else she can do.
"... I named my horse Gracey because it was literally was by God's grace that we found each other. She came to me, and that I was even able to have such an amazing horse. She is my partner and friend."