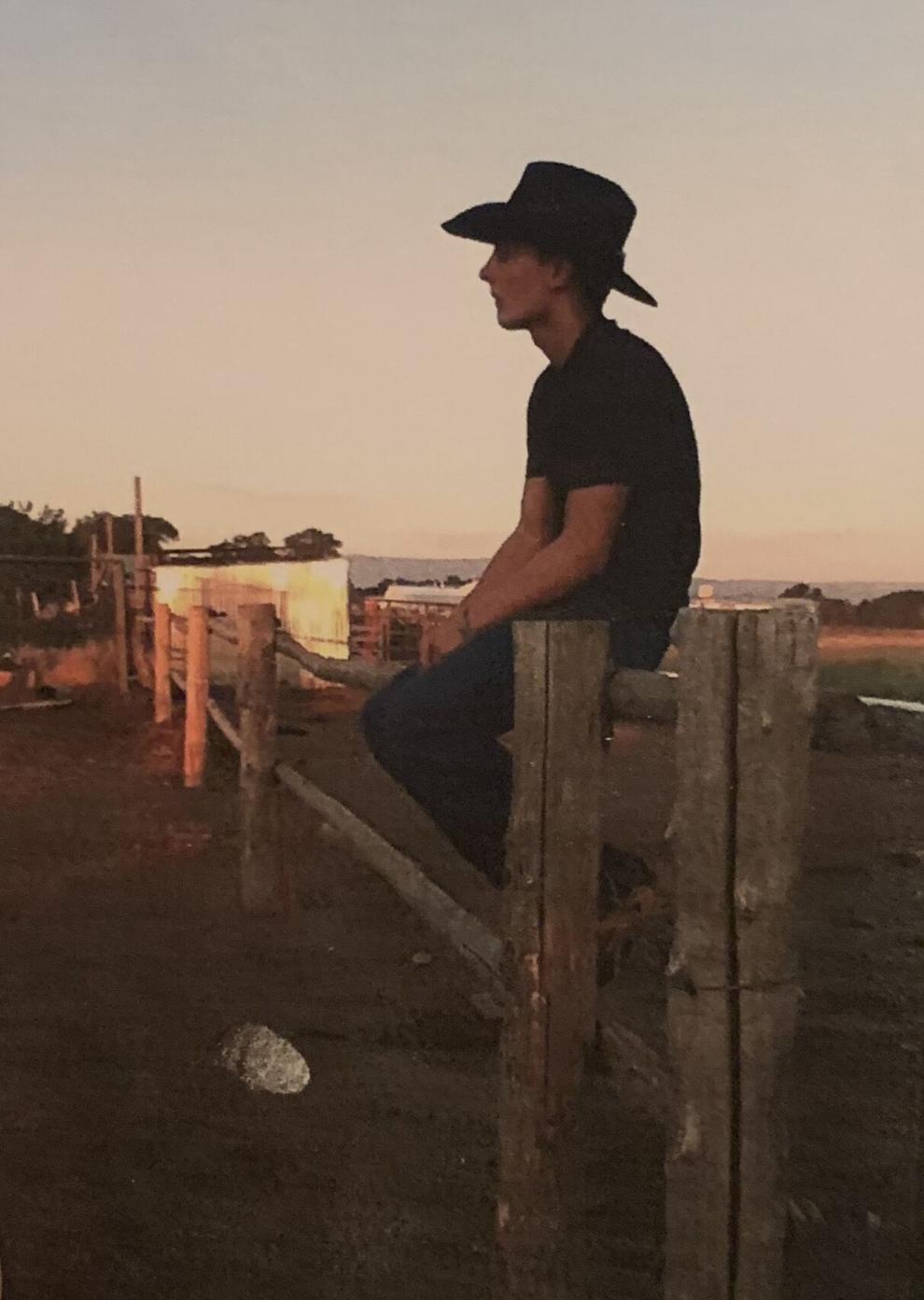 Kimberly Beck finds herself where no mother wants to be — mourning the loss of a son. But in memory of Charles "Gage" Lorentz, who was fatally shot by a National Park Service ranger at New Mexico's Carlsbad Caverns, Beck is turning her mourning into a march for change.
"It's been almost a year and we still have no answers on our son's killing," Beck said.
Lorentz's family is hosting a peaceful march to advocate for change in police procedures and, at a national level, the legal shield of qualified immunity that offers broad protections for officers' actions undertaken as part of their official duties.
The march is at 1 p.m. Saturday, March 13 — just one week shy of the anniversary of Lorentz's 2020 death. It starts in the public parking lot next to 535 S. First St. and will proceed to Demoret Park, on the corner of Townsend Avenue and Main Street.
Lorentz was headed home to Montrose on March 21, 2020, and planned to stop at Carlsbad Caverns National Park to meet up with a friend.
Park Ranger Robert Mitchell pulled Lorentz, 25, over for driving too fast through the Rattlesnake Springs area and reportedly striking a sign.
Beck and Lorentz's father, Travis Lorentz, in a lawsuit against Mitchell and the Park Service filed late last year, said Mitchell almost immediately moved to arrest their son and escalated use of force to beyond what was necessary.
Body camera footage obtained by KOBTV in New Mexico shows Mitchell giving commands and Lorentz shaking his head "no" when told to turn around. He then appears to shift from foot to foot; Mitchell then tasered him and the camera cuts off for almost 30 seconds. When footage resumes, Lorentz is being shot twice, once in the chest.
His family rejects the NPS assertion that the Taser had been ineffective and that Lorentz struggled with and struck Mitchell. They said their son did not provoke what happened; that there was no need for a speeding contact to end in gunfire, and that the missing 26 seconds of body camera footage is highly suspect.
Per their federal complaint, Lorentz was not acting in a threatening manner and complied when told to take his hands from his pockets, yet "without warning," he was shot in the leg. Although that would have been enough to render Lorentz helpless, a second round was fired into his chest, the suit says.
Further, no aid was rendered until about 19 minutes after the shooting, the suit alleges.
The U.S. Attorney's Office is representing the Park Service and Mitchell in the suit, a response to which has not been filed.
New Mexico authorities declined to bring state-level charges against Mitchell, finding Lorentz had hit him and put him in a headlock, which again, the family disputes.
Beck on Friday said she wants to raise awareness about her son, as well as to prompt changes in law enforcement methods in a positive manner.
Police tend to have a "warrior mentality," she said, and that affects the way they respond to incidents. The Lorentz family is advocating for policies that further encourage employing tools other than going almost straight to deadly force — "anything that could have prevented our son's death and to prevent it from happening to any other family," Beck said.
Lorentz's loved ones have spent a year without him, one filled with anger, emptiness and constant heartache, Beck also said in an email.
"We are beyond disappointed that there has been no action by the federal government, nor any accountability assigned for the violation of our son's constitutional rights. Twenty-six seconds of body camera footage are still 'missing' and our son has yet to receive the justice he deserves," the email reads in part.
What the family is pushing for is positive change, Beck said. They are "firm believers in our law enforcement officers who protect and serve," but the "shoot first — qualified immunity later" mentality must change, she said.
"We need them (law enforcement) and we're behind them, it's just, unfortunately, some of the training," Beck said, referring to what appears to her as an automatic resort to deadly force.
"It's almost like people disregard human life, any more. It's like they take it without having any thought about it. It's heartbreaking," she said.
Lorentz's family and friends have spent the time since his death advocating for legislative changes.
"One is qualified immunity. There is a lot going on to limit it, but the problem is at the state levels. The federal level should be the one setting the example," Beck said. "They shouldn't be immune to having their immunity examined. Right now, that's what they've hidden behind — their qualified immunity, or that they feared for their life."
Qualified immunity protects from civil liability public officials who are engaged in their official duties, unless there is proof the official violated a clearly established constitutional right. Colorado last year passed legislation that curtails qualified immunity for peace officers, but not every state has.
Beck also said body cameras appear too easy to tamper with and she would like to see neutral third parties in control of the footage to prevent tampering. Such tampering should be treated as evidence-tampering, a crime, Beck said.
"Another one of the heartbreaking things in our case is the lack of any lifesaving measures," Beck also said, referring to the 19 minutes her son was facedown in the New Mexico dirt. Had he received more timely help, he might have survived, his mother said.
Beck sees opportunity for changes there, too. "If there are others out there following the same procedures, people are losing their lives unnecessarily," she said.
The Lorentz family has been in contact with several lawmakers, mainly from New Mexico, but also U.S. Sen. Michael Bennet, D-Colorado.
With U.S. Sen. Tom Udall of New Mexico and other representatives, Bennet last year wrote the Department of Justice and FBI about the case, saying it warranted the attention of FBI leadership and the federal civil rights division.
"The shooting involves a federal employee and the Department of Justice should take particular care to ensure that all federal officers adhere to rules and regulations regarding use of force by law enforcement officers in such situations," the letter states.
A spokeswoman for the National Park Service said last year that complaints of the nature Lorentz's family was making undergo intense review.
The National Park Service rejected an earlier claim Beck and Travis Lorentz filed last June under a federal act authorizing administrative settlement of claims arising from the negligent conduct of a federal employee engaged in official duties, when the conduct results in injury or death. The family then filed the federal suit for damages and to deter future misconduct.
The family continues trying to cope with the loss of Gage, Beck said.
"I think everyone handles grief in their own way. The fact that it's been a year with no answers is extremely difficult on us," she said.
"I find my strength in seeking change in honor of Gage, because I know that's what he would be doing for someone else."
Community members are invited to attend next week's peaceful march in Lorentz's honor, his mother said. For more information about the march, send a message through the "Justice for Gage Lorentz" Facebook page.
Video of Lorentz's fatal encounter can be found by entering his name in the search bar on You Tube.