It wasn't snow that canceled school for Oak Grove Elementary students, but a storm that downed power lines near the school in the early morning.
District superintendent Carrie Stephenson moved to call off class for the day because power was still out when some students need to start their journey to school.
Some students already needed to get on the bus around 6:30 a.m. while the power was still down, according to district spokesperson Matt Jenkins.
"We can't safely serve breakfast in the dark," Jenkins said.
Oak Grove Elementary was expected to resume full operations Wednesday.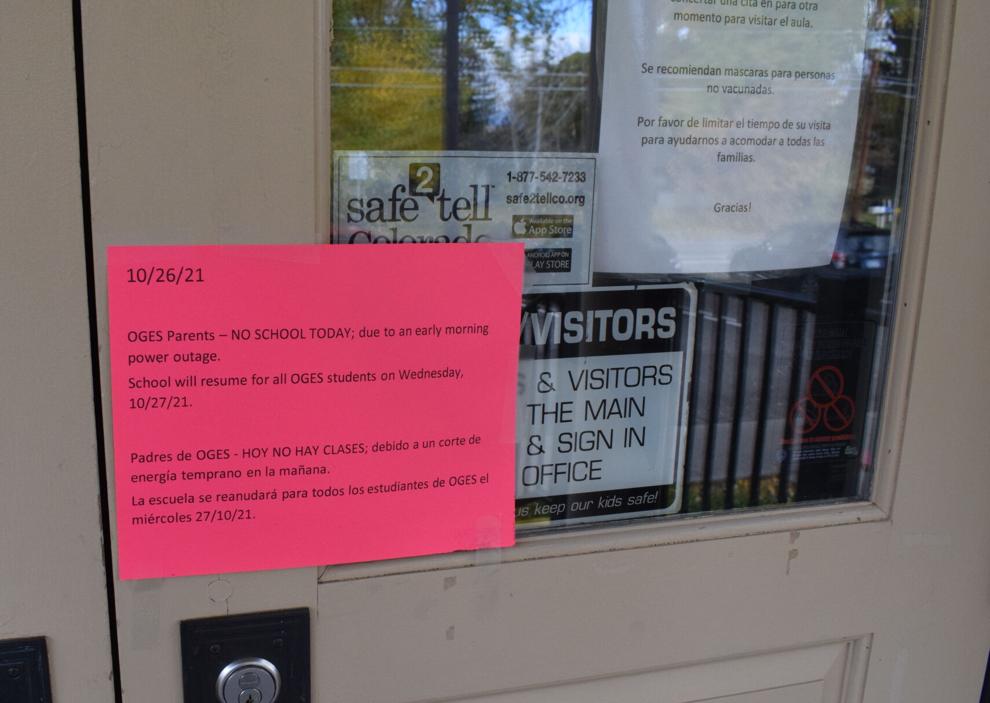 Jenkins said that the district is looking into implementing late-start days, which can be logistically challenging.
Besides the recently remodeled Columbine Middle School, none of the schools in the district has backup generators. Even the generator at Columbine, which runs on natural gas, is not capable of producing enough power for the entire school, according to Philip Bailey, the district's director of property services.
Bailey added that all of the schools have battery backup lighting if power shuts off while school is in session, which is tested annually.
The storm was caused by remnants from a "bomb cycle" storm drifting westward that slammed California over the weekend with heavy winds and intense participation. Montrose and other areas at lower elevation got heavy rain while snow fell on land at higher elevations. Some areas in the San Juan Mountains may receive up to a foot of snow.
Anna Lynn Winfrey is a staff writer for the Montrose Daily Press.