A few summers ago, a week before the start of school, the then-Olathe High School junior Gavin Lindsey was in the OMHS building, making the rounds, greeting his teachers for the upcoming school year. Lindsey eventually reached Cheryl Jackson, who was entering her first year as a teacher at OHS.
The two greeted one another, and Jackson asked Lindsey what his aspirations and plans for his life were.
Lindsey's answer was quick and clear.
"I'm going to be President of the United States."
Lindsey's first post-high school step towards that goal will start next fall, as a freshman at Harvard University in Massachusetts, his No. 1 university choice. The senior was awarded the Harvard Faculty Scholarship, which is merit-based, and is a near-full ride offer (Lindsey is short about several thousand for full cost to be covered, and is hoping to obtain more local scholarships).
The talented future OHS alum was also honored with one of Colorado's oldest honors, the Boettcher Scholarship, a four-year, full-tuition merit-based scholarship awarded to graduating Colorado high school students. Though Lindsey rejected the Boettcher scholarship in favor of opportunities at Harvard, a "difficult" decision, he said, he's one of five OHS students to receive the distinction, the last being Eric Bryan Pace in 2012. (Twenty-one Montrose High School students have been named Boettcher Scholars, with the most recently awarded in 2013 to Emily Wolverton.)
"There was a sense of joy, security and honor all at one time," Lindsey said of receiving the scholarship. "... Being first-generation (in my family) to attend college, growing in a smaller rural community in western Colorado, it derived from the idea that I wanted to be the change I want to see in the world. It started in sixth grade and resonated with me until today throughout the whole application process."
Lindsey's been laser-focused since that sixth grade school year, and he's proved it through his in and out-of-school commitments. He's an FBLA officer, elected into the state District 9 officer position, president of Olathe's Future Farmers of America chapter, head boy (student body president) at OHS, is part of Making Olathe Better (MOB), which is funded by Colorado Trust, and has been a contributor with local nonprofit organizations, including PEER Kindness, where he was on the first youth board in Montrose before moving to the Olathe chapter.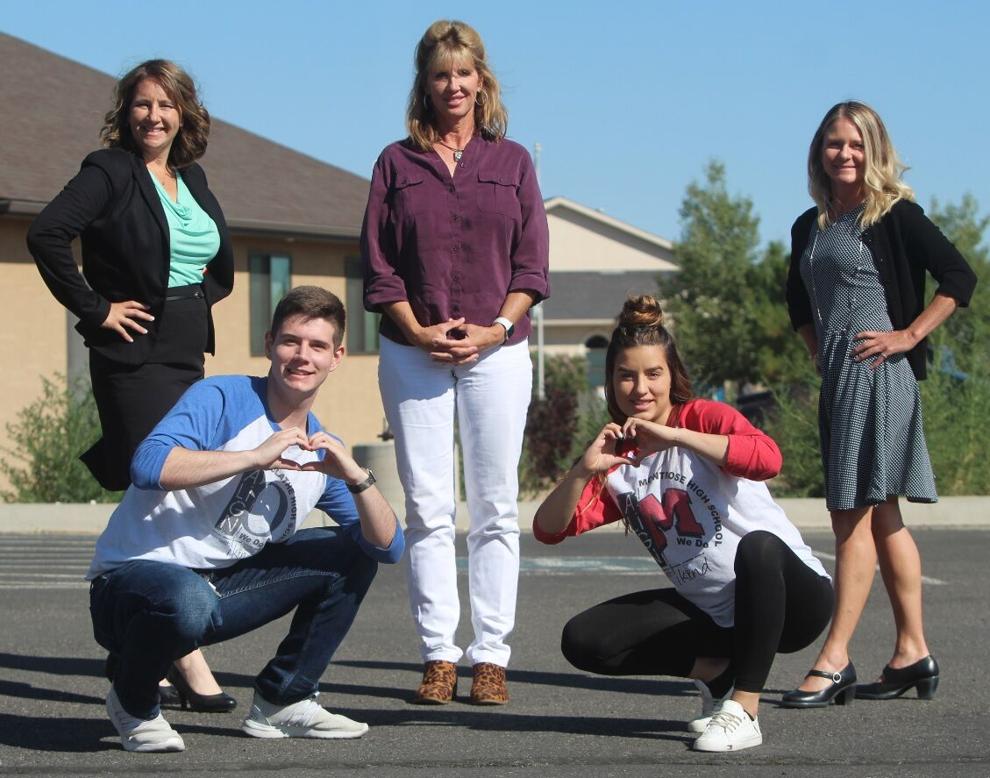 "The Olathe community has given so much to me over the years," Lindsey said on the importance of being involved. "It's where I've been able to cultivate myself into the person I am today. I've wanted to be in a position to enact change and be a role model for my peers."
On top of all that, Lindsey works 30-40 hour weeks in the ClickList department at City Market, a job he's held since the start of the pandemic (Lindsey worked at the Coffee Trader on Townsend Avenue before being hired at City Market, and worked at both locations for about five months). During his down time, he likes to hang out with friends and "bleeds" gold and blue, making sure to find time to attend OHS sporting events.
Lindsey credits dedication to communication and time management as his biggest pillars, as well as keeping his goals in mind. He has three different calendar/planners that he monitors constantly, blocking out his time so it's efficient. He spends around five hours a day outside of class on his studies, totaling about 30 hours dedicated to that and extra curriculars. His weighted grade point average is 4.23.
"He's so focused and so tenacious," said Jackson, who teaches 11th and 12th grade Language Arts at OHS and has taught Lindsey since his junior year. "He's focused on his goals… he's an excellent student and very vivacious and is awesome at getting discussions going."
What stands out, Jackson said, is Lindsey's self-confidence, outgoing nature and natural leadership. He isn't shy of talking about or tackling controversial issues, so much so that one particular discussion between Lindsey and other classmates earlier this year turned passionate and spirited. The next day, Lindsey asked if he could have a few minutes to address the class.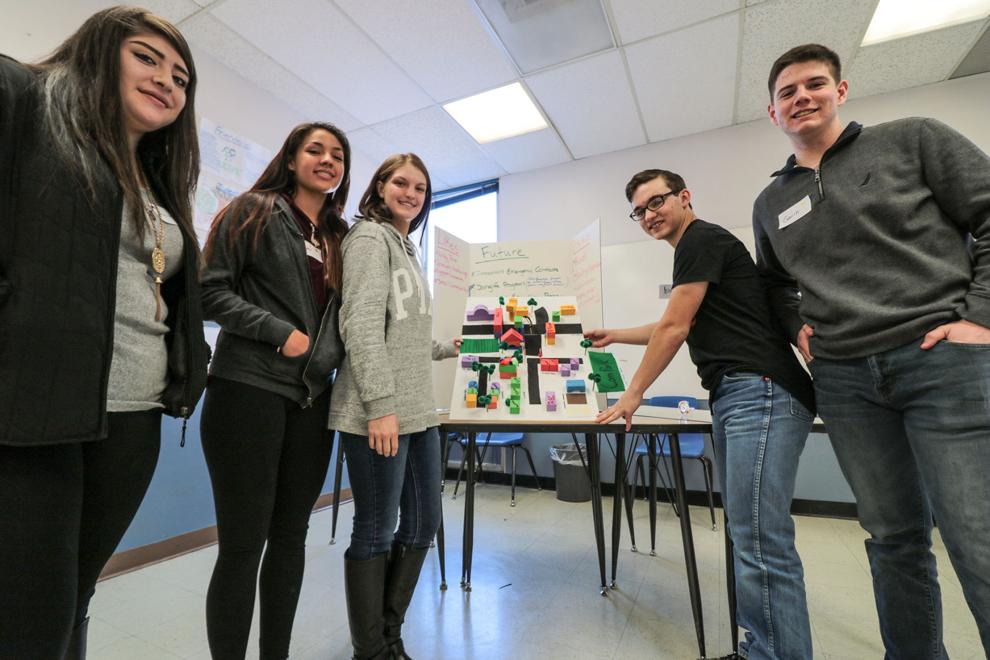 Lindsey, in front of his classmates, took accountability and apologized and told his peers they, as a group, needed to be better role models for younger students, that it was up to them to create a culture of high character and high standards.
"It was super impressive to me for someone (his age) to hold themselves accountable," Jackson said. "All you can do is apologize and move on. He goes about redeeming himself in such moral ways... he holds himself to a high standard, and he knows when he falls below that."
Once he's able to declare for a major his junior year (Harvard doesn't require first year students to do so), Lindsey plans to double major in international relations and political science, with a concentration in global diplomacy and a minor in arabic studies.
Those plans derive from his desire to impact people in the United States, but people in other countries, too.
"Growing up in the Olathe community, I've been able to immerse myself in not only the culture it brings, but the Latin American culture that's prominent here," Lindsey said.
Lindsey hopes to study abroad for a semester, either during the latter half of his sophomore year or start of his junior year, in Europe or the Middle East. He will have an account at Harvard, a study abroad fund, if funds from local scholarships exceed the amount needed to cover the cost.
Lindsey is looking forward to making connections and venturing outside of his home in Olathe. He's learned plenty from being a part of FBLA, speaking on different platforms to different people who don't have the same backgrounds, understanding how everyone has differing viewpoints.
His senior quote reads, "go confidently in the directions of your dream, live the life you've imagined," a famous saying from American philosopher Henry David Thoreau.
The quote coincides with Lindsey's message to current and future students at OMHS.
"Every minute that you pursue and dedicate to your dreams, they'll pay off in the end."