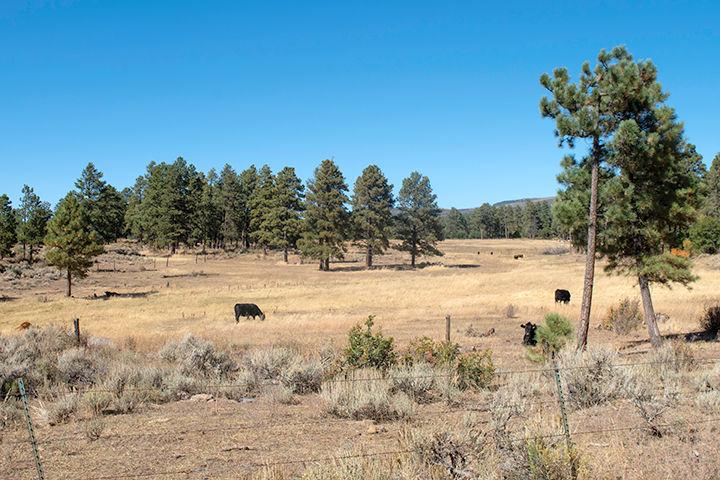 If Agriculture Secretary Sonny Perdue has anything to say about it, the U.S. Forest Service (USFS) will adopt a new, friendlier attitude when it comes to dealing with agriculture's use of public lands.
On June 12, Perdue issued a memorandum to the USFS director Vicki Christiansen. The memo, Perdue said, will be used as a "blueprint to help modernize the agency's systems and approaches to ensure national forests and grasslands continue to meet the needs of the American people."
While agriculture, timber, mining, and recreational interest have and will applaud Perdue's efforts, the memo was immediately excoriated by the Left and the environmentalist elements.
"This is a roadmap to national forest destruction and it's painful to read. We're in the middle of a climate crisis," said Randi Spivak, public lands director at the Center for Biological Diversity. "This vision takes us in the exact opposite direction." Spivak's statement pretty much sums up what the opposition says.
Meanwhile, the memo was hailed by ag interests as a game changer. "This could be good news for our ranching friends. Grazing is an important part of range management," said Rep. Marc Catlin, Colorado House District 58.
For himself, Perdue feels like the Forest Service is on a roll and needs to keep going.
"Under this administration, the Forest Service has sold more timber than we have in the last 22 years and made significant increases in our hazardous fuels treatments and active management of our national forests. While I am proud of our progress to promote active management, reduce hazardous fuels, work across boundaries and increase the resiliency of our nation's forests and grasslands, I believe more can be done," said Perdue.
The secretary, who has been both a punching bag and hero for the ag community for most of his tenure, has laid out a four-point plan on which he expects action.
Increasing the productivity of national forests and grasslands: The Forest Service will focus on productive use of national forests and grasslands and identify new opportunities to deliver goods and services to the American people efficiently and effectively.
Valuing our nation's grazing heritage and the national grasslands: The Forest Service will recognize grazing on national grasslands as essential for management and streamline range improvements and the permit renewal process to reduce burdens and improve customer service for America's grazers.
Increasing access to national forest system lands: The Forest Service will modernize and simplify the permitting process to increase public access to national forests and grasslands.
Expediting environmental reviews to support active management: The Forest Service will streamline its environmental review process through greater accountability for efficient decision making, succinct and understandable documentation, and focus and effective public engagement.
Perdue's directions are sure to bring howls of dissent from the environmentalist community. It may also draw fire from some of those inside the agency who disagree with any softening regulation and enforcement in the use of public lands.
For the most part, the grazing allotment owners in Montrose and nearby counties get along pretty well with the boots-on-the-ground folks from USDA. We have been told, however, that shifting regulations and inconsistent enforcement puts a big question mark in their operations. The general feeling among area producers is that Perdue is on the right track.
The Hill, a DC-area news outlet that is anything but Perdue friendly, took a little swipe by pointing out that the "memo" lacked a formal letterhead or signature typical of such documents. That led them to conclude that the memo was more suggestive rather than policy direction.
The memo, nonetheless, follows a trend established by the Trump administration which has been working hard to roll back regulations