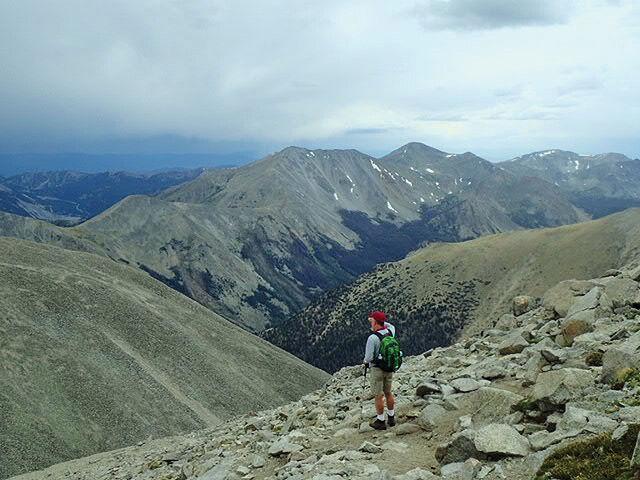 A number: fourteen. Could be anything. A reference to people, a place or thing. On a recent weekend, I focused on the number fourteen, as in 14,000 feet. As in hiking one of Colorado's fourteeners, one of 53 peaks in Colorado that make the list of the highest mountains in the state.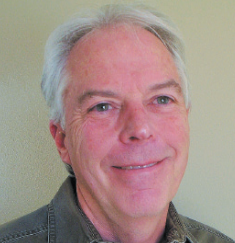 Many a time have most of us gazed at the snow-capped peaks and admired their stately magnificence. Many guide books have been written about them. All are there to be climbed, some easy, some hard. Me, I've visited the top of seven, all fairly easy. A small portion of the total, but nonetheless a motivating experience for me. The hard ones require technical climbing skills that are not a part of my training and experience. I have no goal to conquer all 53 (other lists count 54). I admire those who have. I think that's a success worth speaking of, something to be highly proud of. It speaks not only to a person's athletic skill, but also their personality of goal setting and persistence.
The most recent check mark on the list of seven was Mt. Shavano in the Sawatch near Salida. Mt. Shavano is 14,231 feet, the 17th tallest of the 53. The highest in Colorado being Mount Elbert, near Leadville, rising to 14,440 feet, and the lowest being Sunshine, also near Lake City, at 14,007 feet.
Of them all, ranked from easiest to hardest, Mt. Shavano is rated as one of the easier ones (don't reveal that to my ego). The trail is indeed mostly a dirt tail, listed as 9 miles round trip and 4,600 feet in elevation gain. With that much elevation gain, it is continually up, sometimes moderate and sometimes steep. The first two-thirds is the moderate part, then the last one-third from a saddle to the summit is steep, although not extremely so. It is a mostly dirt trail until the last few hundred feet to the peak, which has some rocks, but nothing technical or dangerous.
I took nine hours for the round trip, so I averaged one mile per hour. Of course the uphill half was slower and the downhill half faster to get that average.
I climbed with Jon Pendergrass, a family friend from out of state and an accomplished hiker. But we were not alone. There were a dozen or more other parties of one to three people. We left Montrose early in the morning, but with a two-hour drive to the trailhead, by the time we were nearing the top, there were already some people coming down.
Mt. Shavano is accessed out of Salida, near Poncha Springs, up a moderate dirt road to the trailhead.
The other six on my list include Mount Sneffels (twice), Uncompahgre, Wetterhorn, Redcloud, Sunshine, and Handies. Maybe I'll get to another one, maybe not. I'm not so young anymore! But I do think it would be cool to add Mount Elbert to the list only because it is the tallest. If it were a technical climb as some others, I would say no thanks, but it is also a relatively easy hike, it just has more elevation gain. So, maybe next summer.
In a linguistic stretch, I could add two more, saying I have been to the top of Mount Evans and Pikes Peak, both fourteeners. That would actually give me nine. The stretch is that yes, I and many others have been to the top of those two, but by auto. You can drive to near the top of those two, finishing with a short hike. Mount Evans is said to be the highest paved road in North America.
Just to cover the spectrum, Capitol Peak near Aspen is rated as the hardest. Also, there is a second list totaling 58 fourteeners. The additional five peaks are indeed over 14,000 feet, but they are considered sub-peaks of an adjacent, higher 14er. By some standards, being so close to another 14er, they don't qualify as separate peaks.
The high peaks define Colorado, and provide its uniqueness. The peaks are visually pleasant. Physically, they cause weather, force seasonal change, and accumulate snow and water. Agriculture and recreation alike are governed by the seasons of the peaks. A summer hike to completely experience their magnitude seems an easy choice. Rocky Mountain High in Colorado!