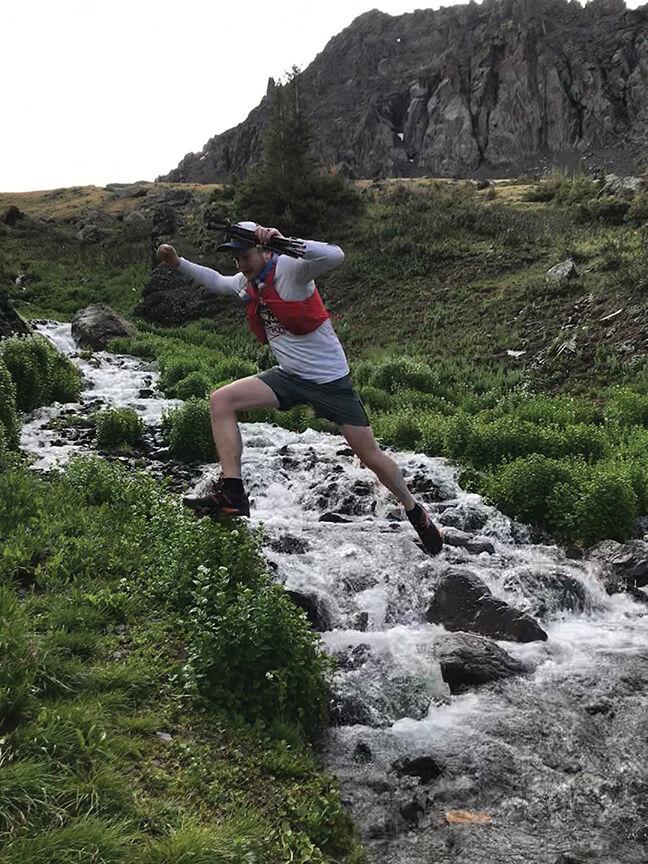 "I can see and smell the smoke in the air again today. Is it healthy for you to exercise in it or not?"
Whether that voice is the one in your head, or the voice of a family member or friend, the question is an important one.
How do we best decide? We could spend a significant block of our time researching online advice, wind direction forecasts, current daily air quality test results and how to interpret those test results.
But that act may either burn up our allotted time for such exercise, or possibly miss the window of less smoky or "good" air.
When a running buddy texted me last Saturday about a possible fourteener to run Sunday morning, all of those thoughts went through my mind. Do you recall how bad the air was here in Montrose last Wednesday evening? Many friends, acquaintances and patients reported the onset of headaches, eye irritation, throat irritability, and/or low motivation and mild depression from that smoky episode.
Neither myself nor the other runner was interested in running if the fire smoke was going to be as bad as it had been last Thursday. But what if our local air conditions were to improve by Sunday sunrise?
The smoke from hundreds of fires now in northern California continue drifting our way, even if the Grand Junction and Glenwood Springs fire smoke temporarily gets blown elsewhere.
There is a big difference in air quality between "today, I cannot see Mt. Sneffels" from Montrose to "today, I cannot see Flat Top." So how else does a person compare degree of risk? The Air Quality Index (AQI) is how. It is a measure of the number of very small particles in a certain volume of air.
These small particles are worth measuring, because they can get breathed so deeply into our lungs that they can inflame lung tissue. This can damage our heart's ability to pump and our lungs' abilities to deliver us oxygen for our brain and muscle cells.
Our U.S. government's Centers for Disease Control and Prevention (CDC) posts this AQI, updated each hour. Just go to airnow.gov. Then type in our ZIP code. The data from the air monitoring station at Montrose Regional Airport will display in a bar graph.
Merely noting the color of the most recent bar on the AQI graph is enough to help you judge for yourself about that biking, brisk walking or heavy yard work option. Green means "good," representing zero to 50 particulates. For instance, Tuesday evening, Aug. 25, the Montrose area was at AQI of 31, finally in the green zone again. That evening felt good, didn't it?
If the AQI shows a reading of 51 to 100, then the air quality is termed "moderate." In this case, "unusually sensitive individuals should consider limiting prolonged or heavy exertion." (Tuesday at mid-morning, the air quality in Montrose was in this yellow zone).
This "unusually sensitive" designation generally includes anyone under 18 or over 65- to 70-years-old, pregnant women, those with chronic conditions such as asthma, diabetes, heart or lung conditions or people taking prescription medicines to suppress the immune system. Ask your healthcare provider if in doubt.
All of Saturday morning and early afternoon, Montrose was in the orange category, when "people within sensitive groups should reduce prolonged or heavy outdoor exertion."
One must use one's own judgment here, of course, to determine the difference between the advice of the yellow stage "consider limiting" versus this orange stage direct advice to "reduce," if you or your loved ones fit into that group's definition.
I myself and the other mountain runners are not in that group of sensitive health individuals. However, we both agreed that we would have no interest in running at all if Sunday morning's AQI ended up showing in the orange category or worse. Maintaining long-term heart and lung health is much more important than any one day run in the mountains, no matter how spectacular is the scenery or how uplifting is the reward of summiting a big peak on foot.
Red, or flat out "unhealthy" ranking, is what was measured in Montrose by 9 p.m. Wednesday, Aug. 19, when many people here experienced symptoms. Advice during red conditions is that "people within sensitive groups should avoid all physical outdoor activity." Notice that purple zone stands for "very unhealthy," and maroon for "hazardous."
Sunday morning's sunrise AQI of merely yellow zone showing for Montrose, combined with a clean south breeze, led to us agreeing by phone to meet in Silverton, driving separately to maintain social distancing and keep all risks low. Having run up Handies Peak, each of us was heading down from it before noon, as per smart travel strategies above timberline.
Consider the above-mentioned CDC website for planning your next outdoor adventure. It also has a link to building a DIY box fan filtration unit, in case your home uses a swamp cooler instead of air conditioning.
Praise and thanks go to the thousands of men and women working on our fire crews here and across the country.
John T. Unger is a Diplomate of the American Chiropractic Board of Sports Physicians, with more than 25 years of practice in Montrose. Ideas for future columns are welcomed at sportsdocunger.com.