Born in El Salvador, a country in Central America neighboring Guatemala and Honduras, Ricardo Perez knows all too well what it means to help a fellow person. Starting his work as a community organizer in 1987, Perez visited rural communities suffering from the Salvadoran Civil War and documented human rights violations.
"Sometimes I had no other option than to stay overnight with the family crying for the father, spouse or son assassinated," Perez said, "It was in this time when I worked in a program to bring back to El Salvador the refugees in Honduras, Nicaragua and Panama, in coordination with the Salvadoran government and UNHCR - The UN Refugee Agency."
Perez spent much of his time working with the refugees in 1990-1991, during the Salvadoran Civil War, a conflict that lasted 12 years (1980-1992).
He moved to Guatemala in 1992-1993, and worked with Guatemalan refugees, spending two years in a refugee program with the Jesuit Service and UNHCR.
"It was to bring back to Guatemala hundreds of indigenous families under refugee status in the states of Chiapas, Quintana Roo and Campeche because of the military persecution that was brutal mainly in the years of 1984-1987," he said.
Working with nonprofits, including local government, Perez eventually helped in the return of refugees to specific areas in El Salvador at the end of the civil war. "It was a good experience working with the government, nonprofits and also with local governments," he said.
Perez' previous experience, as well as the current need in the area, helped spark the rise of the Hispanic Affairs Project, born in 2005 and now serves western Colorado. In 2009, the committee leaders from different communities, after a few years of growth, eventually nominated Perez to become the executive director for the organization, around the same time the organization became a 501c3 nonprofit.
In 12 years since, the nonprofit has led a mission that works to "support the social development of the Hispanic immigrant community through a focus on leadership formation, community organizing and advocacy," according to the organization's mission statement.
Through leadership development, community outreach and advocacy, HAP has worked to address prevalent issues facing the Hispanic community in western Colorado, helped by the various programs, and give them opportunities to thrive.
Today, HAP provides legal assistance, sexual and domestic violence awareness and more while combating human trafficking and championing pro immigrant policies. Over the years, the nonprofit's work has provided immigration legal assistance to nearly 1,000 families (the program currently supports over 300 families a year) to overcome immigration challenges.
"There is a big difference between paying a lawyer $10,000 and paying $200 for the same services, and our targets are single mothers, DACA recipients, victims of crime and domestic violence, and farm workers," Perez said.
HAP also celebrated a victory on the federal level against the Department of Labor to increase the salary, in addition to more labor protections, for H-2A foreign workers in the US sheep industry, a win HAP's lawyer called the "biggest victory a nonprofit organization had in the history of the industry."
HAP, too, has helped register and mobilize Hispanic voters, and joined the state I-Drive Colorado campaign to expand the SB-251 state driver's license program for undocumented residents (HAP helped more than 150 individuals, 50 of which were getting their license for the first time, in 2020), a policy that took more than seven years to come into effect.
A priority for the nonprofit has been immigrant integration, a central focus since the organization's inception.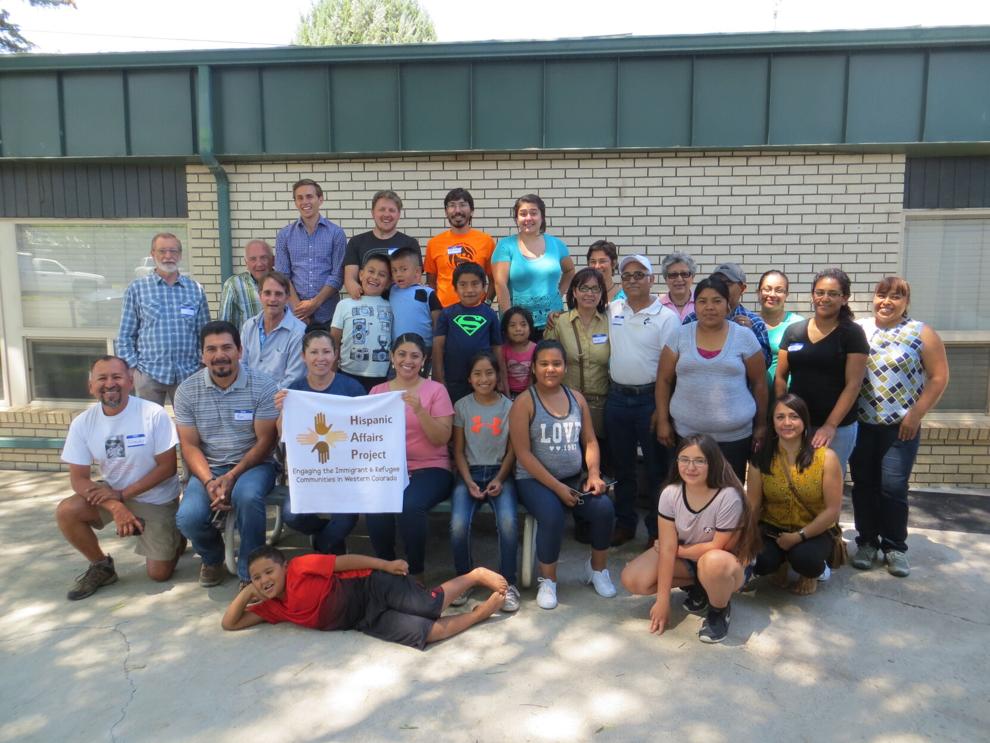 "We were looking and trying to understand how to integrate," Perez said. "How to be part of a society and make sure that new people, new immigrants are having the sense of belonging. In that way, the question is, 'how do you bring together people from different cultures and different history to understand each other to create a safe place for everyone to participate in a society?'"
That sense of belonging was seismically altered the past four years, in both professional and social circles.
"The last four years, under the previous administration, was very hard for the immigrant community, especially on the Western Slope in Montrose, probably because people didn't realize the way they were supporting the previous administration was impacting the immigrant community," said Perez, who feels people may have had good intentions, though lacked the understanding of what it was like for the immigrant community. "... Those four years were very hard."
Perez said immigrants in the community reported hearing jokes, comments and expressions in the workplace, and among students at school, diminishing their race. Eventually, Perez said, many immigrants didn't feel welcome anymore.
"It was very sad because - I believe the community is changing… that something's changing for good, but sadly there's a very strong bias that comes up any time," Perez said.
Despite the challenges, HAP's partnerships with other organizations has helped move its mission forward. HAP participates in the Colorado Immigrant Rights Coalition, which advocates for more inclusive laws to protect communities of color, low income families in Colorado. HAP organized the Western Colorado Justice for Immigrants Committees with a focus on the wellbeing of society through training, resources and advocacy initiatives.
HAP is also playing a role in the Welcoming Colorado initiative, which educates community members, elected officials and government entities and introduces improved practices to create inclusive and safe communities on the Western Slope. It's partnership with the Colorado Coalition Against Sexual Assault provides domestic violence and sexual assault prevention education and outreach in rural communities.
There's still work to be done. Perez said although farm workers are seeing improved salaries, they could be paid more for the job that they are doing. And other policies could be introduced to help communities that need additional support.
"There is a lack of good immigrant policies to support immigrant integration in our state," Perez said.
That could change. In the 2021 legislative session, there are more than a dozen pro immigrant bills that have the potential to shift the way organizations like HAP could help the Hispanic community. "It's now more pro-immigrant, or they (lawmakers) have more understanding about immigrants and immigration, and we have the door open to come and talk with them and say what is happening and say what is good for our community," Perez said.
HAP has several projects on the horizon, but housing remains at the top of the list. The mobile park homes in the city and county are providing challenges for families in the Latino community, whether its lack of support, inability to receive assistance to amenities or the proximity of the homes being too close.
A Hispanic housing committee in 2019 began discussions to improve the housing crisis began before the COVID-19 pandemic suspended those activities. Perez understands such change will take time, as Montrose, Olathe, Grand Junction and Delta have been affected.
"This is a process to support families to move out, in a way that they are protected, there is no abuse, and our children in those places — we are providing, for our new generations, a better quality of life," Perez said.