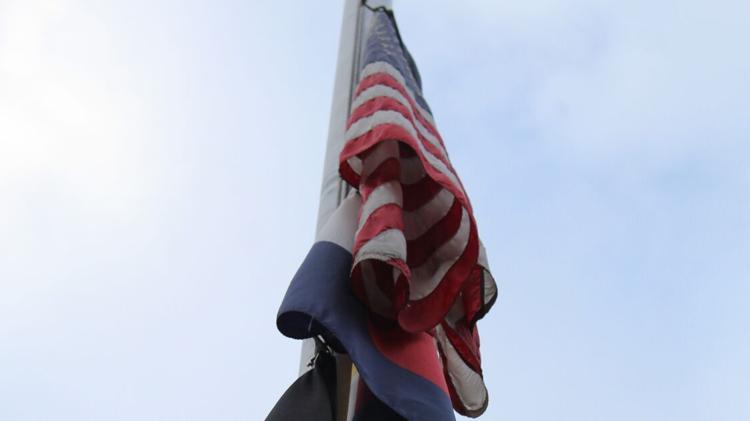 On this day 19 years ago, thousands of souls, from 78 countries, died in terrorist attacks when hijacked planes struck the World Trade Center in New York and the Pentagon. Passengers on another plane the terrorists intended to use as a weapon thwarted those plans, but all aboard Flight 93 lost their lives when the flight crashed into a field in Pennsylvania.
Today, as a way of honoring those victims and first responders who have died since of medical complications related their work on 9/11, Montrose leaders from several professions share their thoughts on the tragedy that was both national and international in scope.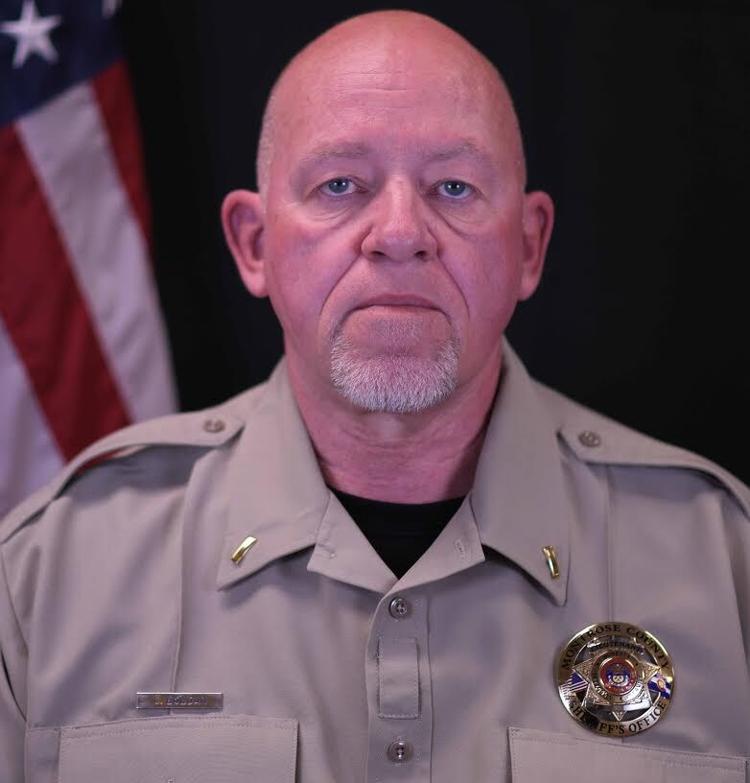 Cam Boldan, Montrose County Sheriff's Office
Cam Boldan was four days into his new job at the sheriff's office when terrorists struck on the East Coast. His wife woke him up with the news; Boldan snapped on the nearest television.
"I had retired from the Marine Corps that May," the veteran of Desert Storm/Desert Shield and a humanitarian effort in Somalia, said. "Right when we turned it on, the second tower got hit. It was crazy. It was awful. I was in shock, stunned. Nothing like that had ever happened since Pearl Harbor."
Boldan, numb, tried to go about his day, but at the gym, he simply sat, stunned, along with other patrons. He reached out to the Marines' command chain to see if he was needed back in the service, but was told at his age, 38, he would simply be sent to a base stateside, and not deployed overseas.
Boldan stayed with the sheriff's office, serving the public that way instead; he recently marked his 19th year. In that time, Boldan has seen a shift in law enforcement duties because of the terror attacks.
"Our law enforcement not only protects the public from people that have bad intentions of assaults, robbery and drugs, but we also are vigilant in looking for terrorist acts, whether foreign or domestic," said Boldan, who now teaches a law enforcement academy class about officers' role in anti-terrorism.
People, particularly veterans, police, firefighters and other first responders, have not forgotten the dark day of Sept. 11, 2001, he said.
"I do feel there are people out there that keep it alive, like the traveling wall over at the Elks (Lodge) is a great reminder to us all," Boldan said, referring to the Remembering Our Fallen traveling memorial on display at the Elks Lodge through Saturday. "As long as we have people who do that, it will still be remembered."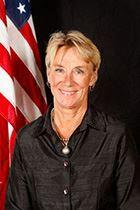 Sue Hansen, Montrose County commissioner
In some respects, Montrose County Commissioner Sue Hansen finds it hard to believe how much time has passed since Sept. 11, 2001 — the loss is fresh for someone whose father was an Air Force colonel and whose family is from New York and New Jersey. She well remembers the World Trade Center and her father, who during his career worked at the Pentagon.
"It still seems it (9/11) was not that long ago. It is a very emotional thing," Hansen said. "It was kind of a double-edged sword with those targets. Anybody who watches that destruction, you just can't be any more thankful for the military that we have.
"It is one of those points in time where you remember where you were, the horror, then you start thinking about our guys who are in wars and the horror they see all the time. It's emotional for me."
She also thinks of the first responders who rushed into the towers to help people, little knowing what awaited them. Several died; others developed illnesses from the dust and fumes and those illnesses continue to kill 9/11 first responders.
"It's a good time to appreciate what people do for our country," she said.
Hansen said younger people might be less aware of the impact of 9/11.
"We don't really think about history. A lot of these things, when you get older, they mean more to you," she said.
"I wish all these historical things that happen to our country, I wish we were more knowledgeable about how they happen, why they happen and the effect they had on our country."
The Sept. 11 attacks drove home to her that safety cannot be taken for granted. "I don't think any of us impacted by 9/11 will feel like that again (safe). Who in the world could imagine that would happen?"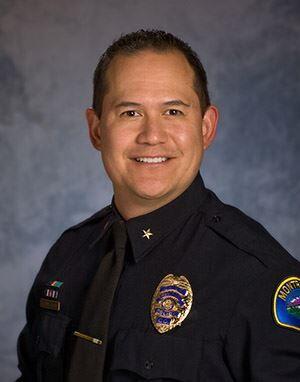 Blaine Hall, Montrose Police Department chief
Montrose Police Chief Blaine Hall was a newly minted detective the morning of Sept. 11, 2001, and was at a hotel breakfast bar in Woodland Park before a day of classes.
The sudden pealing of pagers filled the breakfast room as officer after officer in the hotel was informed, and they clustered around TVs. Hall watched the towers fall and in the years since, he's watched how 9/11 has affected policing.
"I think that it has changed policing, probably more in the larger cities, not that terrorism can't happen in smaller communities," Hall said.
A big area of change is technology, including such controversial tech as facial recognition.
Agencies also learned the true need and benefit for closer cooperation at local, state and federal levels, the chief said.
"It still comes down to good police officers on the street, knowing who is in their community and just doing a good job in providing good police service," he said.
"Our community needs to remember a lot of law enforcement officers, firefighters and first responders that ran into those towers lost their lives. That is the spirit of policing today. That's still why people get into this profession today," Hall added.
" … Police service is still an honorable profession filled with great men and women across our country. I think on Sept. 11, it is important to be reminded of that and to remember that our law enforcement across the country are service-oriented individuals who still serve their communities with passion, commitment and integrity."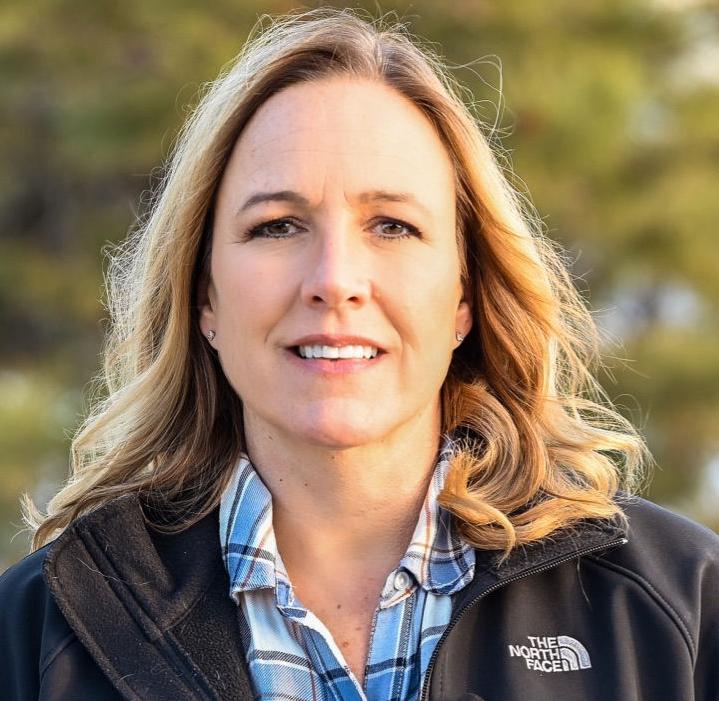 Carrie Stephenson, Montrose County School District superintendent
Montrose County School District Superintendent Carrie Stephenson was a principal when 9/11 occurred and worked with the staff to maintain a sense of normalcy.
"I remember vividly where I was on that day. I was the principal of an elementary school and had the immense responsibility of keeping our staff informed of the unfolding events and calm while also maintaining a sense of normalcy for our young students," she said.
After school, she returned home to reflect on the day's events.
"It was such a sad and eerie time," she said. "I remember sitting on my back porch that night and realizing that there were no planes in the sky and how strange that felt."
Reflecting on 9/11 19 years later, Stephenson said, "It's hard to believe that our students were not even born when the attacks on 9/11 occurred because to many of us, it feels like it just happened yesterday."
Although students did not witness the events of Sept. 11, 2001, Stephenson said it is an important story to pass down.
"The facts are important and equally important is the sense of community that was created as we all bonded together and supported each other," she said. "For the past three years, I have had the honor of participating in the Red Rocks 9/11 Stair Climb with middle school students. I will really miss that experience this year, but hope to create other 9/11 traditions for our MCSD students in the years to come."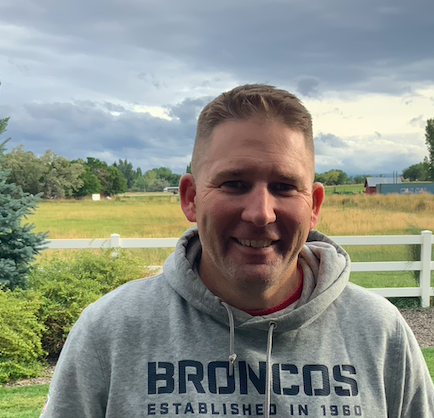 Christopher Lehman, Pomona Elementary Principal
Pomona Elementary Principal Christopher Lehman was living and working in the Boise area at the time of 9/11. He was driving to work at a local elementary when he heard the news on the radio.
"This was one of those events that will always stick with me! I was driving to work early that morning listening to a national sports radio show. ABC news interrupted the show with news of the first plane crash. A reporter on the scene was giving an update and actually gave an eyewitness account of the second plane crash on the towers. As I was pulling into my school parking lot, the towers had fallen. We met as a staff to plan out how we would approach the school day. It was a challenging day as we worked hard to support our students while trying to process the events of the day."
As he listened to the news unfold, he was in disbelief.
"I remember thinking that the initial report was a joke. It didn't seem like something like this could happen. This was probably the first event I remember tracking and following in the news throughout the day and evening."
Reflecting on 19th anniversary of 9/11, Lehman said, "
More than anything, I would hope that our students would understand that in the middle of a terrible event like this one, people came together to support and help one another. The amazing stories of first responders and volunteers illustrates how amazing people can be in the face of adversity and challenges."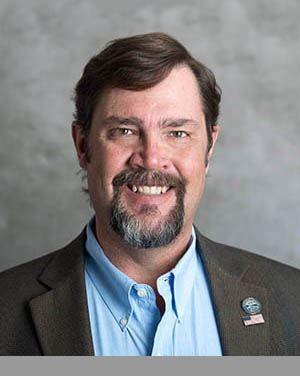 Dave Frank, Montrose City Councilor
"On 9/11, I was working at the Camp Robber, and as I drove up to work I heard on the radio that a plane had hit the twin towers. As I got into the building, the owner was watching a little TV in the office, and we sat and basically watched the death of an ideal: that invulnerability of America."
Montrose City Council member Dave Frank said that on Sept. 11, 2001, he remembers being too overcome with shock to do anything, but that something inherently changed in the country the following day.
"The thing that changed in America, in my mind, was that on Sept. 12, we were no longer this race or this culture or this political party, we were just Americans," Frank said. "For the first time in a long time, we didn't think about what divided us, we didn't think about the differences or our animosities. The only thing we thought about was how to move forward as Americans. I miss that, that coming together and unity, that single purpose that Americans had garnered from that experience."
He said that Colorado's Western Slope has a "different vision and a different heart," with more ability to come together as a community. He hopes that unity will return to the rest of the United States.
"I would never want another 9/11, but I would love to see Americans get that back: to remember that we're all Americans — black, white, green, purple, Democrat, Republican, Christian, Muslim — we're all Americans. To remember that we can come together, we can link arms and join hands and become Americans again. But we have to choose to do that."