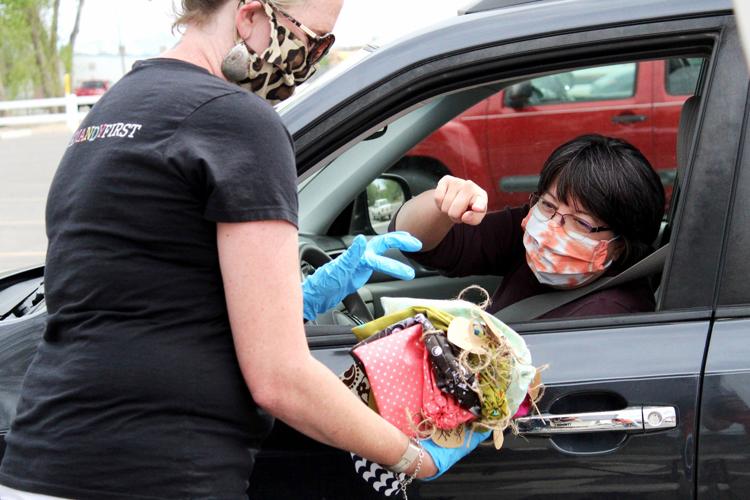 As the school year came to a close, staff who work for the Exceptional Education Services department at Montrose County School District received gift bags as the department leadership showed their appreciation for all the staff's hard work amid the coronavirus.
PHOTO GALLERY: Exceptional Education Services staff appreciation
For EES director Wendy Dawson, the drive-thru event was special.
"Our staff has worked so hard throughout this whole closure — they work hard all the time anyway — but they have worked so hard and been so creative and diligent about working with our kids with disabilities through this whole closure and to do something really special for them was important," she said.
On Friday, May 15 around 2:30 p.m., around 50 EES staff members drove through the school district parking lot where they received goodie bags with gift cards.
Angi Hagins, the elementary special education coordinator, said it was a small way to show their appreciation.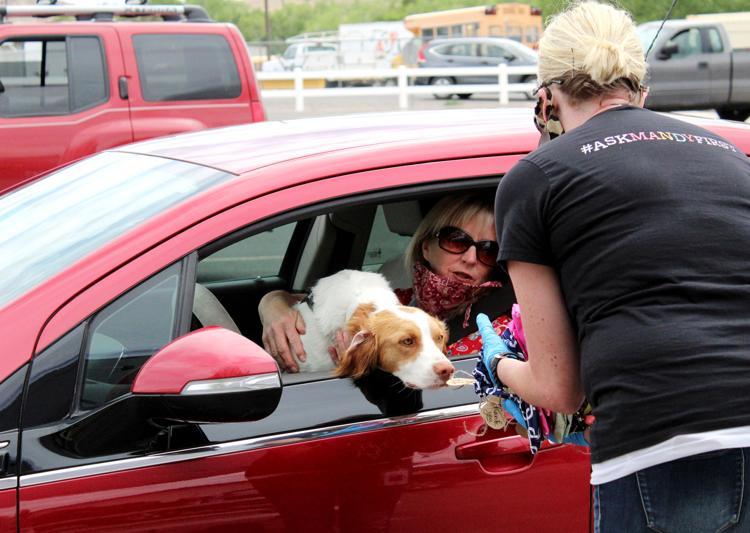 "I had planned an end of the year celebration at the Elks Club and we were going to have live music and everything," Hagins said. "Then with the coronavirus restrictions, I still wanted to celebrate. I felt like it was important to say thank you for the staff having to put in double time and be extra creative with everything we're doing."
Despite wearing masks, colleagues greeted each other with smiles as they moved through the line.
"It was wonderful to see them all," Dawson said. "We haven't seen them in so long, other than through a screen. We miss our people."
As the staff enjoys summer break, Hagins hopes Friday's event showed them how everyone is a valuable member of the team.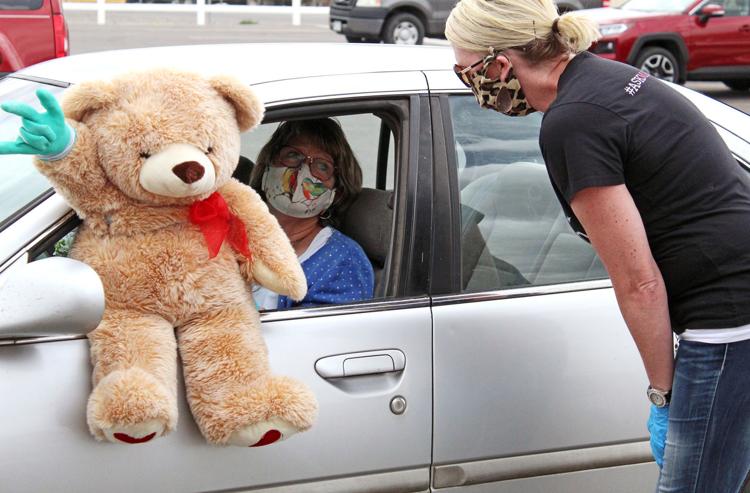 "I hope they realize how much we appreciate the hard work that they do," Hagins said. "We don't get to tell them on a daily basis, but this is our way as a team to say we do appreciate you and we couldn't do it without you."
Staff who were retiring also received a bouquet of flowers. Hagins applied for a $500 grant through Community Foundations and received the funds, which helped the department purchase the flowers.
"We thought we would do something special for our retirees just to send them off," Hagins said.
The department saw four women retire, who had a combined 67.5 years of experience working with disabled students. Cathee Nielsen was a physical therapist for 25 years, Nancy Snowden was a school psychologist for 5.5 years, Linda Wrenshall taught students who were deaf or hard of hearing for eight years, and Vi Conklin was a speech therapist for 29 years.
"These four ladies…(have) just a ton of years of dedication to kids with disabilities and specifically to Montrose schools," Dawson said. "It's hard to think about our staff without these four ladies. They have just been mainstays and they really deserved something special."
Staff who was unable to attend the drive-thru event will receive their goodie bags and flowers in the mail.
Within the bag, staff received a gift card to The Coffee Trader and hummingbird and wildflower seeds they can plant in their gardens. The seeds also reinforce the department's motto for the year of "What you focus on grows."
The drive-thru lasted for about 30 minutes.
EES manages special education for the district, which encompasses 15% of the student body. The staff work with 961 students, who are in preschool through the age of 21.