Throughout the course of Gerald Chandler's 26-year career in education, he has served districts in multiple capacities from a teacher to superintendent. He is one of three finalist candidates for the superintendent position with Montrose County School District (MCSD).
"This opportunity to come up there opened its doors, and I threw my name in the hat," he said. "I feel like I'm a pretty qualified candidate to join the community.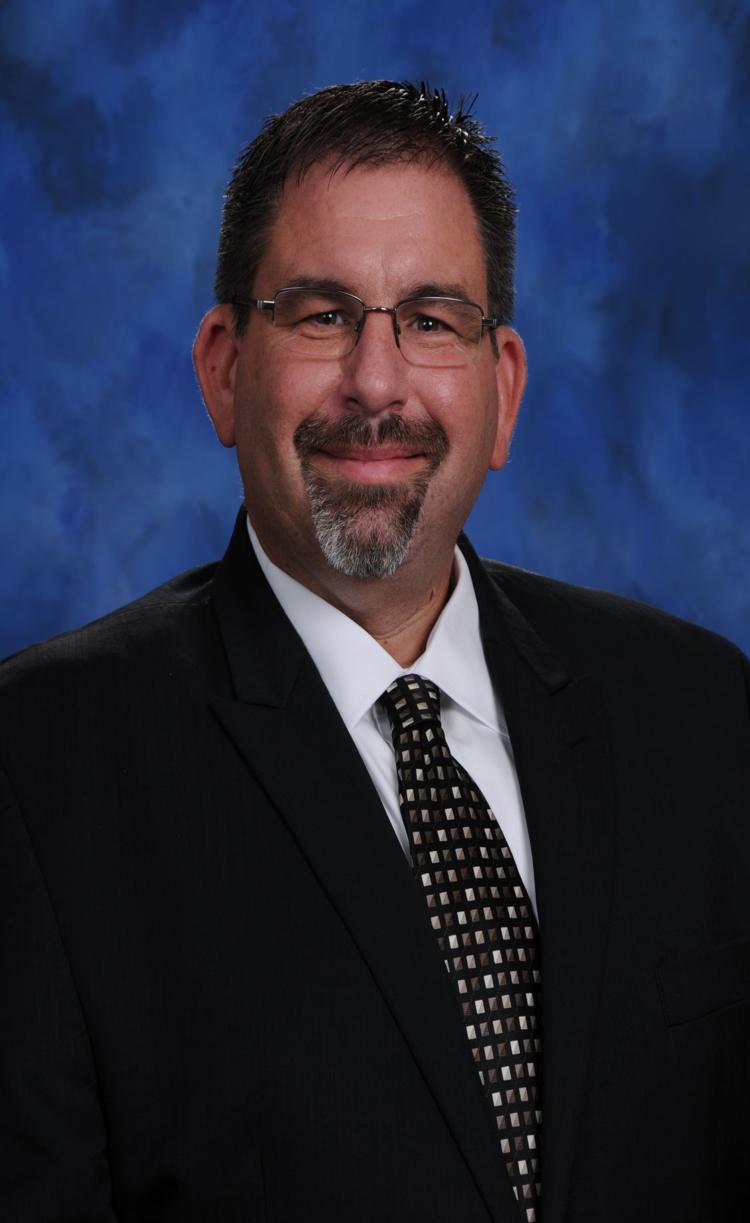 Growing up in southeast Texas, Chandler graduated from Orangefield High School in 1989. After earning his bachelor of arts in agriculture development, he began his career at Colmesneil High School in Aug. 1994.
While pursuing his master of educational administration and later his doctorate in educational leadership, he continued to develop programs and curriculum.
"I taught agriculture," he said. "That was my primary course I taught, many (in) areas of production agriculture."
During his time at Lumberton Independent School District in Texas, he helped implement an agriculture program.
"I developed the agriculture program because the school did not have one," Chandler said. "I had that opportunity to create this program."
Some of his accomplishments include: implementation of a special education inclusion program focused on increasing test scores for special education students, overseeing development and implementation of the district's curriculum management plan and curriculum program and increasing the district's accountability score from 82% to 87%.
While serving as a superintendent, Chandler said his experience as a teacher helped him develop his motto, "Never forget I was a teacher."
"As the superintendent, my job is to protect teachers, so they can do what they love," he said. "So many times in education, there are many legislative mandates that fall on the school district and the teachers are one of the most impacted by these mandates. They're on the front lines with our students and they're the ones who build opportunities for our kids."
Chandler described his leadership style as a servant leader. He also makes it a priority to engage with teachers daily and to have a presence in each school.
"I go around and visit the campuses," he said. "I'm going to be seen on the campuses as much as possible."
While LISD is more compact, Chandler understands Montrose's district is more spread out.
"I have a very small geographic school district, so I'm pretty close to my campuses," he said. "I understand going to Montrose, there is going to be some distance involved. My opportunity there will be more limited, but my opportunity will be there to be on those campuses and see those teachers and to see and hear what they're experiencing."
When he's not working to improve learning opportunities for students, Chandler said he likes to be outside.
"I like gardening, lawn work and vacations in the mountains," he said.
He and his wife, Gabrielle, have vacationed in the Montrose area and enjoyed exploring the backcountry.
"I've been to Montrose, but it's been several years," Chandler said.
The MCSD board of education will select a candidate on Saturday, March 28 and announce the new superintendent that evening.
Laurie Laird, administrative assistant to the superintendent and school board, said the district had scheduled for three interview groups of eight people to conduct in-person interviews in separate rooms, following the state's advice to have public gatherings of no more than 10 people because of the coronavirus, COVID-19. As that number dropped, Laird said they decided to conduct the interviews virtually to air on the side of caution.
Gayle Johnson, MCSD school board president, said the process to narrow the applicant pool from 12 to three was a challenge.
"We had wonderful applicants and every decision narrowing the pool down was difficult," she said. "The deciding factor that helped us select the three finalists was they all had superintendent experience. That is critical for our district."
As the school board prepares for its remote meeting on Saturday, Johnson said they practiced using Zoom, an online conference tool, as well as wrote questions. The finalists will have an opportunity to review the questions on Friday, ahead of the interview.
"The district is looking for someone to continue our STEM (science, technology, engineering and math) program, someone, who can balance the district's budget and someone, who is outgoing and in the community," Johnson said.
Following the Q:A process, the board will enter into executive session to discuss personnel matters before reconvening to announce their selection.
"I can't tell you it will be easy," she said. "We want to keep moving forward, and I'm really excited about where we are."
Johnson emphasized the importance of the new superintendent being the school district's face in the community.
Carrie Stephenson, one of the finalist candidates, declined to be interviewed.