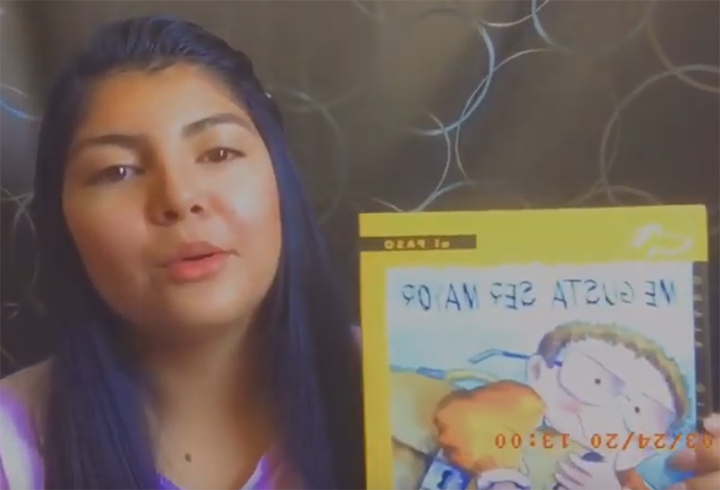 Montrose County School District administrators and staff are working together to develop remote learning opportunities for students following Gov. Jared Polis' executive order to close schools until April 17.
While the length of the Montrose County School District closure is tentatively set until April 17, MCSD teachers are preparing course materials should Polis extend the closure. Schiell said they are developing a Phase 2 of the remote educational process where students would be expected to turn in assignments. However, he would not release additional details as they continue to finalize the plan.
As the district approaches a week and a half since closing its doors for the virus, Stephen Schiell, district superintendent, said, "We want normalcy back, which for us is being at school."
MCSD was one of the first districts on the western slope of Colorado to close as the district proactively worked to prevent the spread of the virus. Since the closure, Schiell said he is proud of the staff for their work behind the scenes for students.
"I'm proud of our staff for disinfecting the buildings," he said. "We're doing good. I check in with the principals on Zoom (video conferencing) every Monday and they say the teachers are staying connected with their students."
Schiell said the district wants teachers, at all levels, to stay in contact with their students throughout the virus closure through phone calls. Those calls are documented so the district can ensure families stay connected.
Cheryl Gomez, Johnson Elementary School (JES) principal, is proud of her staff's efforts to create materials prior to the district closure.
"I have an incredible staff," Gomez said. "They have been ahead of this from the get go to develop e-platforms."
While Gomez said the teachers don't need a lot of help developing remote learning opportunities, a challenge they faced was compiling the materials. 
"When we shut down earlier than we expected, the teachers had to get the packets together," she said. "It's about how to make sure we are all moving in the same direction."
Another challenge Schiell said the district is working to address is students' access to reliable internet. Although remote learning is currently optional in the district, since there is no guarantee families have equal access to online resources, the district is working with internet providers with the intention of lessening the financial burden on families, so students can complete their studies. 
Still, teachers are using the closure as an opportunity to create videos, lesson packets and model educational games families can complete together at home.
"There is so much free thinking and out-of-the-box think that's going on right now," Gomez said. 
Alyssa Ganskow, a first-grade teacher at Johnson Elementary, is using YouTube and ClassDojo, a communication platform between teachers and parents, to create a model for extending a love of reading.
"I wanted to stay in touch with my students during this time by using a special time we had during our busy school day, read aloud," she said. "Reading aloud builds foundational skills, introduces vocabulary, provides a model of fluent and expressive reading."
Ganskow's video featured Marshmallow, the classroom fish students earned in November after winning the game "Beat the Teacher." At the end of the day, if the students beat their teacher, their figure would move along the mountain trail.Ganskow said she included Marshmallow in her video for students to know she was taking care of him.
As a school, the staff's goal is to keep students reading daily.
"Twenty minutes a day is what we ask, whether it is actively reading or listening, we want students to engage in literacy," Ganskow said.
Teachers have signed up to read a book, so students can continue to see JES teachers.
"Our school district and schools are working hard to connect with parents to build a resource hub for them," Ganskow said.
Mary Morris, a kindergarten teacher at Johnson Elementary, is working alongside her fellow kindergarten teachers to make YouTube videos. The video topics include tips and tricks from teachers' perspectives for parents on self-care, online calendar time and read aloud.
"If we can get (students) to interact with the videos, that's a step in the right direction," Morris said. 
As teachers prepare for Phase 2 of remote learning, Morris said she is sitting in front of her computer coming with out-of-the-box ideas for her students.
"Each week, we hope to touch base on calendar time and maybe do a live read aloud during our Zoom app meeting with the class," Morris said. 
Morris has her first Zoom app meeting scheduled for Thursday where she can touch base with her students.
JES kindergarten teachers will continue to post videos to the "jeskindergartenjohnson" YouTube channel, so students know teachers are still there and doing well.
"I'm the adventurer and will try something at least once, so I decided to go first on the Zoom meeting," she said.
The school district is also working with the city and county, since the district has a large reach. With roughly 6,000 students in the district and most students having two parents or guardians, Schiell said the schools impact about 18,000 people out of the 22,000 residents in Montrose.Throughout the coronavirus-caused school closures, Schiell re-emphasized the importance for students to practice social distancing.
"It is very important for families to remember to not allow their kids to go to neighbors' houses while parents are at work because that's not good for social distancing," he said. "Remember, your neighbors are watching."
Lauren Brant is a staff writer and the digital content coordinator for the Montrose Daily Press.